Pro Series Drag Racing APK 2.20
Download Pro Series Drag Racing APK – latest version. Build your own collection of drag racing cars and set out to become a legend among the drag community.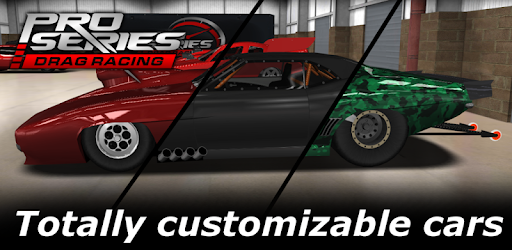 There aren't many games out there that embody drag racing in such a way as Pro series Drag Racing does. The game was developed by Battle Creek Games – the same company that made the Offroad Outlaws game – one of the most popular and highest grossing car games on the play store with more than 5 million positive reviews.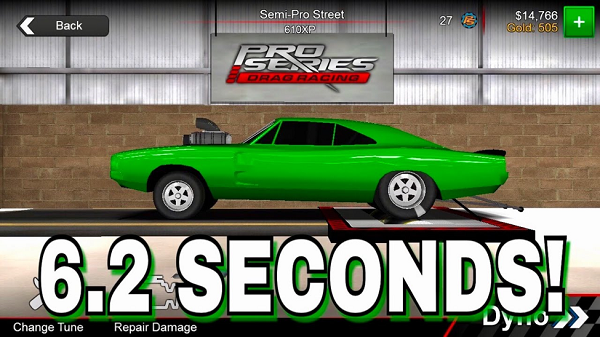 This game is a newer one and is just taking off. The focus is – as the name suggests – all about drag racing. You can tune your car to the absolute peak of its performance and then take it out onto the track to compete against the AI or other people from around the world.
If you're looking for the most accomplished drag racing experience on Android right now, then this brand new game that was released in December 2019 is the one for you. Get ready for some serious adrenaline and action packed drag racing. Yalla, let's go!
Epic drag racing experience
If you're ready for an epic drag racing experience, then stop reading and download Pro Series Drag Racing for Android. If you still need a little more convincing – or if you want some great tips on how to win in the game and unlock some cheeky bonus rewards, then read on.
Fully customizable cars. You get to completely control how your car looks. Choose from a wide variety of different cars, including sports cars, F1 cars, muscle cars, trucks, and some crazy inventions in-between. You can then customize your car to look however you want. Make it look like something out of a science fiction movie, or something straight out of John Wick. Whatever you want to do, you can. Everything is customizable, right down to the roll bar. Get ready to make your dream drag racing car a reality.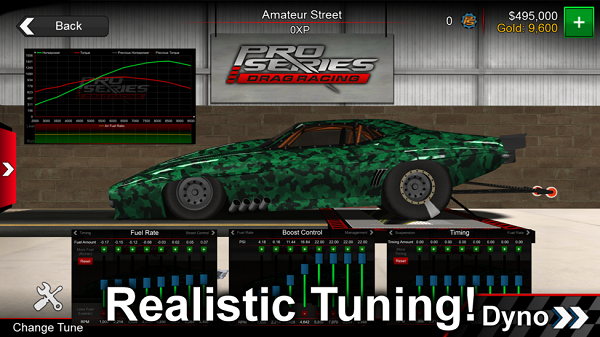 Extremely detailed tuning. One of the greatest things about games from the Battle Creek Games company is that they put a massive emphasis on detail so that their games resonate with actual fans of the type of racing their game is about. In this case, that means that you can fine tune your car down to the minutest details. You can change everything from how long you run in each gear to how low your wheelie bar is. You can choose to start off with a limiter, change the fuel delivery, adjust the suspension, and much more. Seriously, if you're into your cars, then this game will come as quite a refreshing surprise to you – it's just so detailed and has a real sense of realism about it that fans of drag racing will genuinely appreciate.
Hundreds of modifications. If you're going to set off on drag races, then you're truly not going to last long in an unmodified car. Those stock cars are for traffic, not racing. That's why there are more than 300 modifications that you can make to your car, including new engines, tires, exhausts, valve trains, and much, much more. Design your car down to the finest detail and take off on the tracks to dominate and make some serious cash along the way.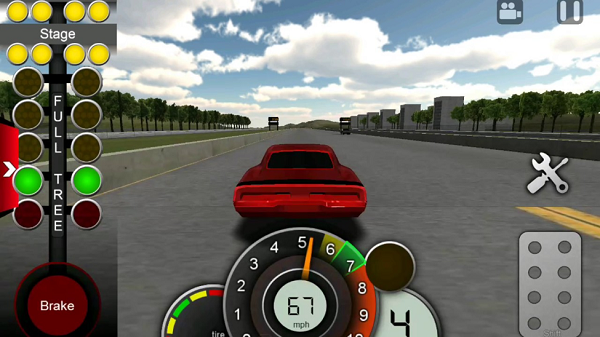 Online multiplayer. You're not just limited to playing against the computer. In Pro Series Drag Racing, you can compete directly against other people from around the world in the online mode. The challenge becomes real when playing online, so make sure you're ready.
Tips for playing Pro Series Drag Racing
When it comes to drag racing, there are some rules that you'll need to follow in order to have a better chance of snatching victory from your opponents. Here are some pro tips to help you on your path to victory.
Learn to shift gears first. Shifting gears should be the very first thing that you master in this game to ensure that you're able to thrash your opponents – especially in the online multiplayer races.
Drop some weight on your car. There are many upgrades that you can make to your car, but one of the most effective ones that doesn't cost a lot of money at all is to strip some weight off of it. This will allow you to get more acceleration – but make sure that you're also upgrading the grip on your tires, as a lighter car will have less traction on the road.
Hold off on buying new cars. It can be tempting to build up a collection of eye catching whips, but we strongly recommend that you resist the urge. Instead, it's better to focus on a single car and upgrade it until the point where you can't afford to purchase the upgrades anymore – at this point, it makes sense to buy a superior car (which can be even cheaper than upgrading an inferior car) and then focus on buying cheaper upgrades for that one to keep in the race. In this way, you can make your money last a lot longer and stay in the race while gradually building up that collection.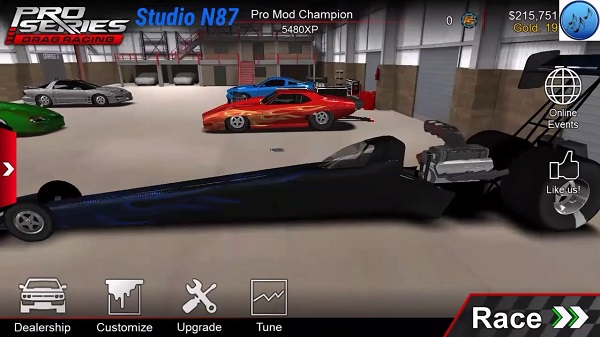 Pro Series Drag Racing APK
Want to simply build up a great collection of cars and upgrade them all to your wildest fantasies? Then download the Pro Series Drag Racing. It'll take away some of the challenge in the game, but it'll allow you to buy anything you want.