Powerpuff Yourself APK 3.9.0
Have you ever wanted to become a Powerpuff girl? Now you can with Powerpuff Yourself! Transform yourself and create a unique character right in the app now.
When we were kids, we've probably dreamed of being a superhero ourselves. Or you've probably wanted to become one of the Powerpuff girls who are small but strong. Thanks to Powerpuff Yourself, your dream is now a reality!
Already installed by a million people, this app is capable of transforming anyone into a unique Powerpuff girl character. Join Bubbles, Buttercup and Blossom as they fight monsters and keep the city safe. Share your avatar with the world through your social media accounts! Create one for yourself and your loved ones now.
Instantly Become a Cartoon
As a kid, you've probably watched Powerpuff Girls a lot and idolized them. You probably wanted to become part of the squad as well. But as we grew older, you realized that this is impossible. Until you meet the awesome app that is Powerpuff Yourself.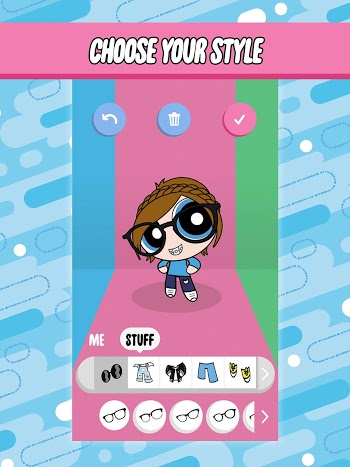 In this app, you're free to create a unique version of a Powerpuff girl character. Now, you have the power to fight crime in your own way and defeat evil. In this awesome free app, you can create one for your family and friends. There are no limits to what you can create in here.
Characteristics of Powerpuff Yourself
We all love to be part of a show or cartoon that we admire since kids. Even if it's impossible, it's not bad to dream, right? This is why Powerpuff Yourself was created! This is to empower everyone that they can dream to be a superhero and they are unique in their own way. Here are its exciting characteristics.
Instantly turn into a Powerpuff girl – The main feature of Powerpuff Yourself is allowing you to create your own version of a Powerpuff girl. It can be based on yourself or anyone you'd like to be it a celebrity or friends. The app allows you to create one in minutes thanks to the simple interface and direct tools. Although you can't do much after creating an avatar, you can create unlimited ones for your collection.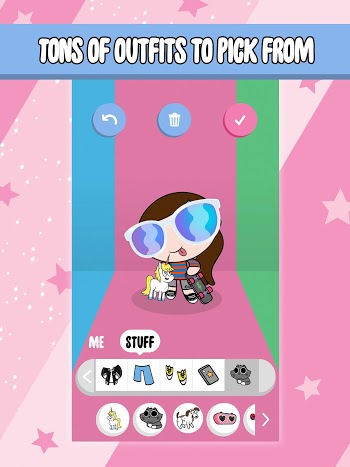 Choose from a variety of styles – To cater to a lot of people, you'd need to have a variety of styles to choose from. In Powerpuff Yourself, there are plenty of styles to create and choose from. Create a variety of avatars using different styles such as a nerd, a superstar, a celebrity or a normal person. Whatever you like, you can become it!
Plenty of outfits – In this game, you can get plenty of outfits from the top to the bottom. You can select countless outfits such as shirts, scarfs, hats, pants and more. There are a lot you can choose from in this game so you can become something else!
Bunch of accessories – There are also a lot of accessories you can get to go along with your desired outfit. There are hats, sunglasses, unicorn bracelets and so on. These unique accessories give a sense of personality and flavor to your unique avatar.
Choose your Powfactor – Even though you won't show off your powers physically in this game, you can still choose a Powfactor or a superpower. The choices are Adventurous, Animal Protector, Big Hearted, Creative Genius, Chillzilla, and Everyday Hero. Complete your avatar by selecting a power that fits your personality!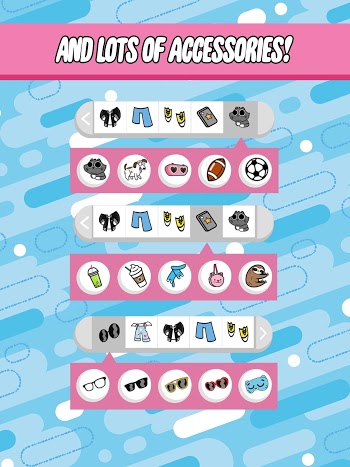 Free to download and use – This game is 100% free to download and use. Play with it and experiment to your heart's content. There are a lot of things you can achieve in this game.
Share your creations – After creating your unique Powerpuff character, why not share it with the world? Download your character and show it off to your family and friends and to your social media followers. They'll be jealous of how awesome you are as a cartoon character.
How to Create a Unique Character
Creating your own unique Powerpuff character is as easy as counting from 1 to 3. Here are the steps.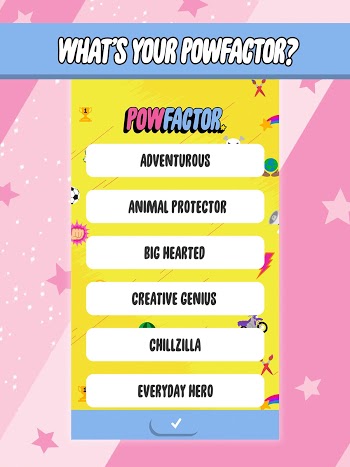 Download the Powerpuff Yourself app.
Choose your style.
Choose from a variety of outfits.
Add accessories to complete your look.
Choose your Powfactor.
Share your creation with the world!
Create Your Very Own Hero Now
Powerpuff Yourself allows everyone to create their very own Powerpuff character! There are a lot of characters you can do and create to show off to the world.