Power Warriors APK 15.0
A lot of people love the Dragon Ball anime. If you're a fan, play Power Warriors today and enjoy a fun game involving Goku, Vegeta, and amny more characters!
| | |
| --- | --- |
| Name | Power Warriors |
| Updated | |
| Compatible with | Android 4.1+ |
| Last version | 15.0 |
| Size | 118 MB |
| Category | Action |
| Developer | Ariel Software |
| Price | Free |
Anime shows are on the rise ever since they were introduced in the 1960s. They've now come a long way and people watch more anime shows more than ever as there are also plenty of genres today. If you wanted to play anime games, there are also plenty of them today that you can readily enjoy. With Power Warriors, you are free to enjoy a Dragon Ball game that has all the characters and game modes you want.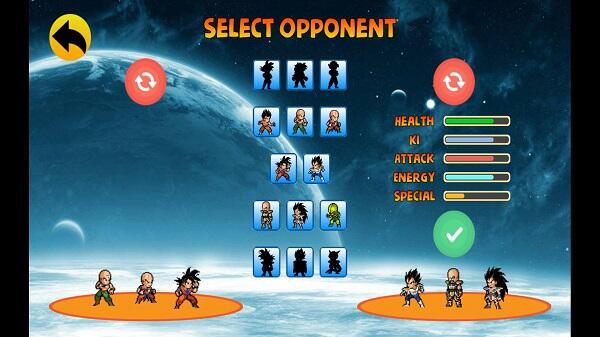 In this game, you're free to enjoy a game where you can freely move and do all sorts of attacks today. Here, you can punch, block, use skills and do various attacks today. Enjoy plenty of notable characters such as Goku, Vegeta and numerous upgrades of these heroes. There are also plenty of game modes today such as the Arcade Mode where you can enjoy 6 stages today that have unique villains. There's also a Free Battle, where you can enjoy 1 vs. 1 up to 3 vs. 3 battles today.
Intense Anime Fights
If you want to enjoy anime shows, there are plenty of them that you can watch these days. There's Demon Slayer, One Piece, Naruto, Boruto, Jujutsu Kaisen, Haikyuu, and many more today. There are plenty of these shows and movies that are enjoyable and they can be enjoyed anytime you want. But one of the most remarkable anime shows today is Dragon Ball which is a masterpiece. In Power Warriors, you can fight using the characters in this game today.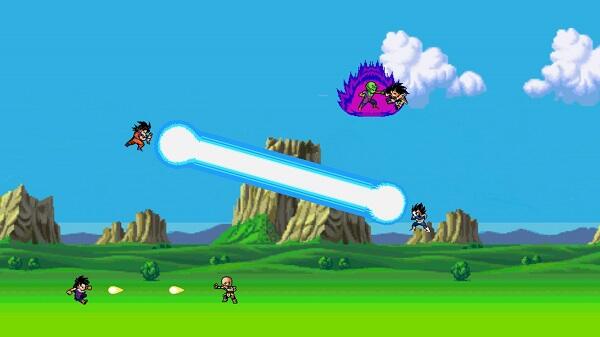 You can enjoy an incredible game here where you can fight with different versions of Goku and even Vegeta. Here, you will face many villains in a variety of stages today where you can face Oozaru, Team Frieza, Team DBZ villains and more. There's also the Single Battle where you can fight against your favorite opponents right now. Then, there's the Free Battle where you can do 1 vs. 1 up to 3 vs. 3 and enjoy an incredible battle today. You can fight against many boss battles and enjoy a lot of fights.
In this game, you'll enjoy fierce battles in various locations right now.
Power Warriors Features
There are many fun fights today that you can enjoy in Power Warriors. In this game, you're free to fight anyone you wish.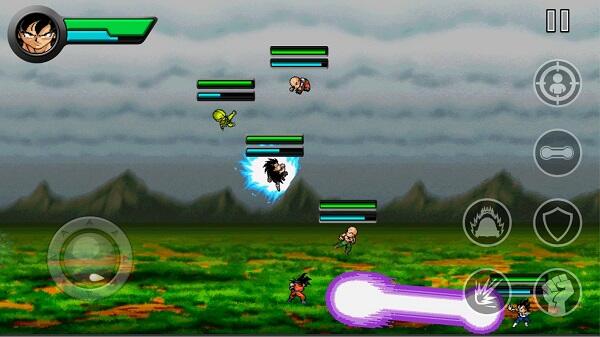 Intense Anime Fights – Anime shows have come a long way ever since they were first created. Nowadays, you can enjoy quite a lot of them as many more are being made that you can enjoy today. If you're a fan of Dragon Ball, then you must have enjoyed your childhood a lot. This series was one of the best and it's a recipient of many awards and recognitions today. Power Warriors is a game that lets you play the game to the fullest.
In this game, you're able to enjoy intense anime battles right now. Here, you're able to enjoy a variety of characters from Goku to Vegeta to Trunks and many more. There are also numerous Goku and Vegeta characters that are more powerful than others today. Enjoy a variety of game modes right now such as the Arcade, Challenges, Single Battle, Free Battle, Training, CPU VS. CPU, Survival, and Boss Battle. Enjoy full graphics and controls today!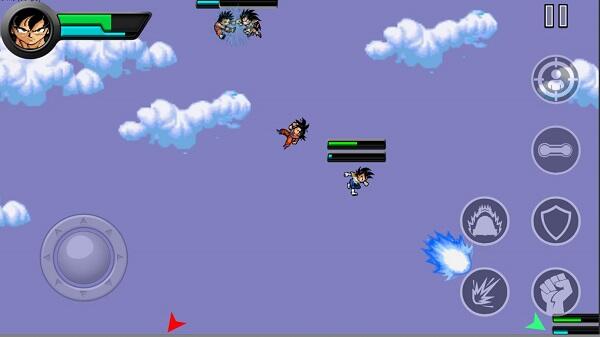 Fight with Notable Characters – If you know the series well, then you must have memorized the characters and the evolutions as well. There are many powerful characters today that you can play with. There's Goku, Vegeta, Krillin, Gohan, Frieza and many more! There are also different evolutions of your favorite heroes here as well as the Ultra-Instinct ones that are the ultimate ones. Enjoy a variety of them today and unlock many more!
Many Game Modes – In this game, you can enjoy the Story Mode where you'll fight in 6 Sagas with 20 stages each. Today, there are plenty of action scenes and villains that you'll face in this enjoyable anime game. You'll fight against Frieza, Piccolo, Majin Buu, and many more modern ones. There are plenty of fights that you can take today and you will enjoy every single one.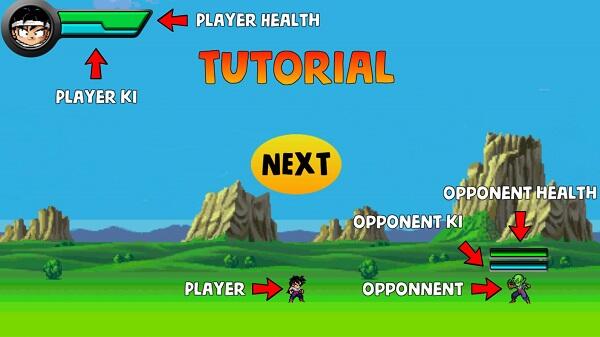 Incredible Boss Battles – There's also plenty of boss battles in this game that you can take. Enjoy challenging enemies today and see where your skills will take you! Fight to your limit today and enjoy pixel graphics right now. This game lets you enjoy a variety of skills today.
Simple Controls and Graphics – In this game, there are plenty of skills you can use today. There's a movement pad and then there are also plenty of skills to use aside from the basic ones.
Download Power Warriors APK
Enjoy an intense fight scene today with Power Warriors! Download it now so you can enjoy a variety of scenes.