Pokémon TV APK 4.5.0
With the Pokémon TV APK, you will access unlimited Pokémon content and share the joy of watching Pokémon App movies and series with your family. Watch everything for free!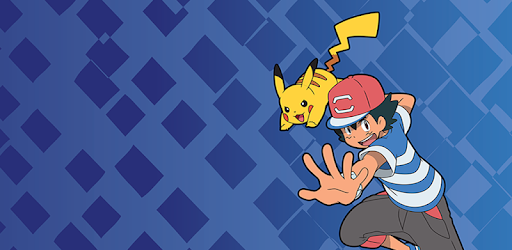 Download Pokemon TV APK for Free – Unlimited Pokémon Content
If you're a Pokémon fan, the Pokémon TV APK is well worth a download into your smartphone. With this app, you can watch your favorite Pokémon anime adventures. Here, you can stream episodes, movies, and special animated features starring Pikachu, Ash, and all of their friends. All that awesome watching experience comes at no cost!
Pokémon TV by The Pokémon Company International app features a huge collection of anime, web shows, specials, and even a small spotlight on the card game. This is an app is a great way for Pokémon fans to enjoy their favorite episodes and enjoy a watching spree with full seasons of Pokémon episodes.
If watching Pokémon anime isn't enough for you, there's also a massive library of real-life tournaments available for users to watch. That features both card and video game battles along with commentary. Download the app now and enjoy all the fun it has to offer!
Long Hours of Pokémon Fun!
The Pokémon TV app is a great way to watch all sorts of exciting Pokémon programs! Enjoy the adventures of Pikachu, Ash, and their friends. Find dozens of Pokémon content in one convenient place. There are lots of episodes and full seasons, animated specials, and exhilarating Pokémon Trading video and Card Game competitions. Because there are regular updates in this app, content changes periodically. So, be on the lookout for newly updated content.
Explore all categories in this app and enjoy fun Videos for Little Pokémon Fans! That doesn't mean that adults and teens do not enjoy the content herein. Notably, the Junior category features videos to entertain children. Here, kids can join in and sing along with popular nursery rhymes as they watch their favorite content.
Pokémon TV Features
Pokémon TV app comes with a range of awesome new features like various categories and even easier navigation! Here is a detailed highlight of the various features.
Easily Watch Across Devices – watching your favorite Pokémon anime adventures has never been this easier. With this app, you will be able to stream any Pokémon movies, episodes, and special anime features starring every Pokémon character. here, you can watch full seasons of the most famous Pokémon content.
Current full seasons featured here include Season 1 of Indigo League, Season 21 of Sun & Moon – Ultra Adventures, Season 20: Sun & Moon, and more. Your episode and season progress will be saved and synced across all of your devices. Download the Pokémon TV app now and enjoy watching all Pokémon content on your Android smartphone.
All Pokémon Content – current content in Pokémon TV features more than 10 seasons of the anime genre. You will find Pokémon the Series: Sun & Moon, Pokémon Journeys: The Series, Pokémon the Series: Ultra Adventures, Pokémon: DP Sinnoh League Victors, Pokémon: DP Galactic Battles, and Pokémon: DP Battle Dimension.
The channel also has short series like Pokémon: Twilight Wings, Pokémon the Movie: Hoopa and the Clash of Ages, and more. Most of the short content is meant for younger kids and is in the Pokémon Kids TV category.
Pokémon Events – fans of the Pokemon video games can enjoy the app because it features recordings of events including the Pokemon Players Cup series 1, 2, and 3. The Pokemon World Championships 2019 is also featured in the app.
For those looking forward to getting into the Pokemon trading card game, this incredible app also features tutorials videos that you can use for tips and tricks in deck building. You will learn various gaming skills taught by popular Pokemon card players.
Stay Up to Date with Push Notifications – there's plenty of exciting content available to get fans started. The best thing is that Pokemon Company updates the content on the app every so often. Therefore, the app has an inbuilt push notifications alert feature that lets you know when new movies and episodes are added. With push notifications permitted in the app, you'll be the first one to know what adventures have been uploaded for your watching spree!
Watch Offline – if you're planning to be without internet service for some time, don't worry! With the Pokémon TV latest version, you can actually download Pokémon episodes or even a movie for offline viewing. The video will be stored in the internal memory of your device so you can watch it any time you want.
Pokémon TV for Everyone – the content in this app is not only meant for children but also for adults, teens who enjoy watching Pokémon action. Even toddlers have their short videos in the Pokémon Kids TV section. Download this app now and get a huge library of Pokémon content for the entire family.
Free HD Streaming – Pokemon TV App provides high-quality videos for free. Watch free content in the finest original quality ever! All you should have is a steady internet connection.
Download Pokemon TV APK Latest Version
Apart from being available on the Nintendo Switch, the Pokemon TV App is now available on Android mobile. Download the Pokemon TV APK and enjoy watching your favorite Pokémon anime content!