Play Together VNG APK 1.42.0
If you want to enjoy a virtual world together with friends, download Play Together VNG APK now. Create and customize your character, explore, and enjoy.
| | |
| --- | --- |
| Name | Play Together VNG |
| Updated | |
| Compatible with | Android 5.0+ |
| Last version | 1.42.0 |
| Size | 1.24 GB |
| Category | Casual |
| Developer | VNG Corporation |
| Price | Free |
Download Play Together VNG APK – Colorful World
If you're looking for a fun and free game to enjoy, there are lots of them now. We're free to find many enjoyable games on the Play Store which will let us have fun.
So, if you're looking to play and enter a virtual world, then there are a ton of these games to enjoy. You can download Play Together VNG and enter a world full of real players worldwide.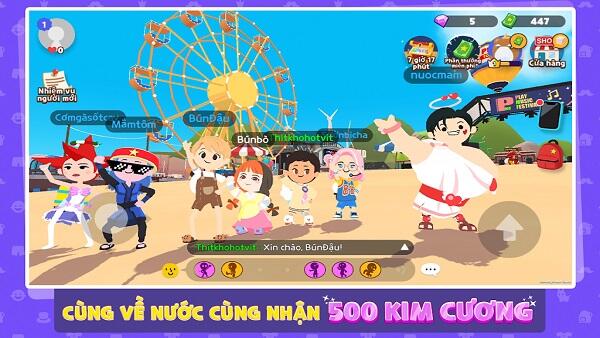 We can see a lot of gamers in the casual RPG genre where you can enter a world. Here, players are free to create their own characters and customize however they look. There are many selections for the face, body, gender and even clothes as well as pets.
There are infinite ways to customize your characters here as you can go on a special adventure with your friends as you explore different areas. This game lets you own pets, throw parties, explore, and enjoy many mini games in store for you.
Colorful Virtual World
We're able to find so many incredible mobile games that features virtual worlds today. People today long for companionship and friendship and one easy way to find them is through games.
Now that there are MMORPG games which allows hundreds and thousands of players to join a virtual world, then there are many ways to enjoy. You can meet lots of new people and make friends thanks to these games. One of the best ones to enjoy is Play Together VNG which is a virtual world filled with amazing things.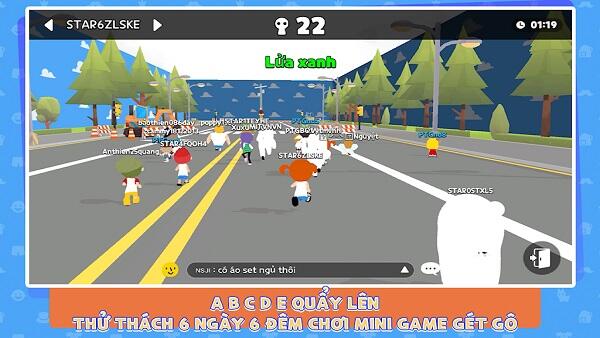 You may have played a game like this before but this one is a unique game. In here, you can create the best character that you can make using unique faces, body, and clothes.
You can adorn your character with different types of accessories from bags to wings to horns and many more. There are also many pets that you can buy in the shop that will follow you wherever you go. Feel free to explore a colorful world with your companions.
You can play around here in many mini games available. You can go camping, catch flies and many more.
Play Together VNG Features
Imagine a big playground where you can do anything you want. That's exactly what Play Together VNG is all about.
Colorful world – We can have fun with so many enjoyable virtual world games today for free. The world is filled with many mobile games that will entertain us with different genres. One of the most enjoyable genres is the simulation and MMORPG which lets you play with others.
If you enjoy these types of mobile games, then you can download Play Together VNG now. This game will let you enter a world filled with many things to do such as in a playground.
When you're bored, you can play this game as you can enter a virtual playground. Here, you can create a character that befits your personality as you can completely customize it. There are many faces, clothes, and bodies for you to choose from and accessories.
There are also many pets to choose from which will follow you and have fun with you. This game lets you chat with people from all over the world and make friends. Go on a fun adventure and explore the place!
Customizable characters – In this exciting game, you can freely customize your character however you want. The mobile game will enable you to create a character before you play the game. You can select the eyes, nose, face, hairstyle, and many other customizations here.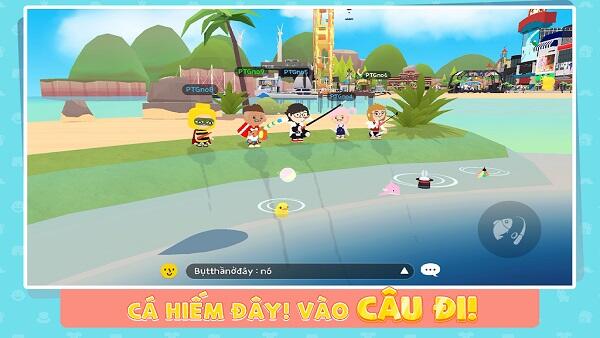 Then, you're also able to name your character, select from numerous accessories and have a fun time. You can create your character however you want it to look as there are also many pets available here. The game is unlike any other as it allows players to customize and enjoy.
Explore – The game is in 3D so you can explore any place that you want. It's an MMORPG which means that real players are going to popular various areas in real time. Then, you can chat with players and make friends and go on adventures together.
The great thing about this game is that it features a huge playground for you to explore and make friends with. There are a lot of trees, rivers, grass and many place to enjoy. In the Plaza, you'll meet many people and go shopping.
Play mini games – In this game, there are many mini games for you to enjoy. The game also lets you get to the top of the Tower of Infinity so you can play hide and seek with zombies.
There are a lot of adventures you can have fun with in the game today. You're able to have fun with so many mini games to play anytime you want here.
Download Play Together VNG APK – latest version
If you're someone who loves to have fun, you can download Play Together VNG now and enter a virtual world for free.