Covet Fashion APK 23.12.59
Download Covet Fashion APK Latest Version free for Android. Collect the best fashion accessories and instantly work your way to become an idol or star!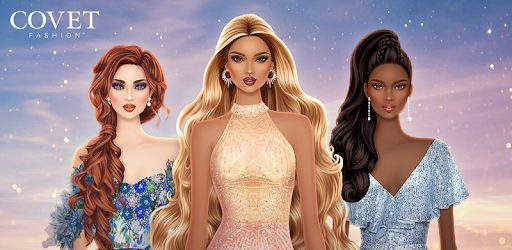 Now is the time for live your absolute most fashionable and stylish life possible. Cover Fashion for Android is a digital shopping and dress up game with many great additions. For instance, developers, Crowdstar Inc. have partnered with major brands to bring you the best in fashion. What more could you ask for?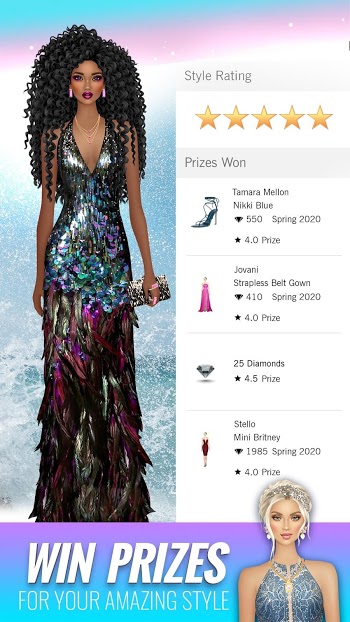 Fashion lovers, chic fanatics, time to rejoice! With handfuls of different clothing and accessories to wear, there's never a boring time. So, what's next for you? That's simple – download Covet Fashion for Android to the world of style and sophistication now.
Shopping the Best Styles
Covet Fashion has dozens of well-known brands to try out and strut. These include Vince Camuto, Calvin Klein, and Rachel Zoe. Anyone who is familiar with these brands would quickly become obsessed. Just make sure to remember your real life, otherwise you'll end up shopping forever.
Next, is the time to mix and match to style up the perfect outfit for you. With the thousands of clothing and accessories options, everyone will have their own unique style. Nobody will ever come across an instance where 2 people are wearing the exact same styles.
That's not all, you can even customize the appearance of your avatar. Choose your hair and facial features to give yourself even more presence and independence. This game just keeps getting better and better!
Playing with friends
Additionally, you play Covet Fashion alongside friends to show off your outfit. You can visit the Fashion House to give each other advice and chat over the best outfits. There's even a Facebook page to even further connect with people and share advice.
Even more, you can vote to decide who has the best outfit in the fashion scene. Cast a vote and see what works and what doesn't. The game has built its own trends, so everything is always changing up and refreshing.
The best part of the game, you can show off your own style. You can either be a slave to the trends and wear what's in and trendy. Or, you can be a rebel and show off your own unique style for everyone to see.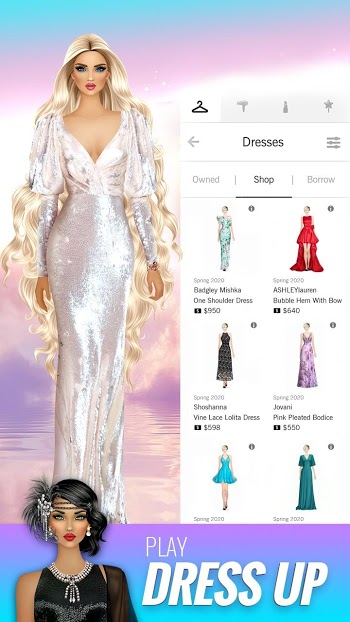 Regardless of how you play the game, you'll have the most fun dressing up and showing off your avatar.
Unique Graphics
The Covet Fashion game is displayed in a very realistic 2D art style. You'll remain captivated by the visual art on-screen at all times.
Also, the clothes are very distinguishable. You'll know exactly what style of clothing you're wearing just by the look and texture.
Character customization is also very appealing. There are dozens of hairstyles and colors to express yourself. Which do you think matches your style most. Actually, they all look pretty fabulous, if we do say so ourselves.
Download Covet Fashion APK for Free - Unlimited Money