My Talking Tom 2 APK 4.2.0.6592
Download My Talking Tom 2 Apk - latest version - free for Android for crazy fun. There are tons of things to do with your favorite virtual pet, Tom!
Take a second visit to your room, there's a familiar face waiting there for you. That's right, we're talking about Tom. This cute cat is back with tons of more antics for you to join in. More mini-games, more crazy features, and all the same old fun you've grown to love!
In fact, the old features, such as bathing, sleeping and eating have returned and there are even more to add to the excitement. Experience them all with Tom and friends.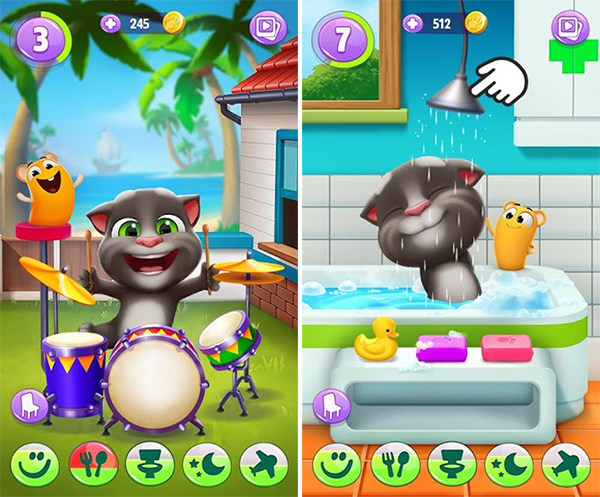 Additionally, not everyone is a fan of pet simulator games. That's not a problem at all – the My Talking Tom 2 free game still has many side-games for anyone to play. If you've ever what it would feel like to raise your own cat…but more animated, than try this game!
To be honest, Tom I way more capable than a regular cat. There's no mess, no stray hair to pick up after, and no obnoxious meowing. It's like owning your own cat, but all the best parts.
What to do in My Talking Tom 2
So, what can I do in My Talking Tom 2? That's simple, take care and play with the loveable Tom.
The arcade-style mini-games are some of the best for a game whose main genre is unrelated. As a pet simulator, the coloring games, snake, and other games are a warm welcome to keep anyone from being bored.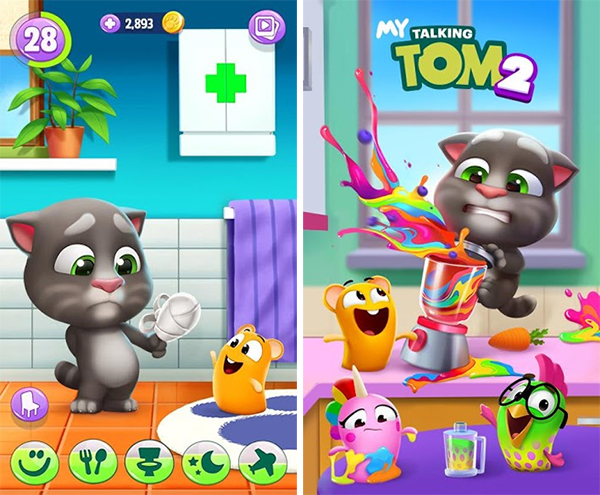 On the other hand, you can always spend the majority of your tie taking care of Tom. This cute kitty needs lots of love, care, and attention. Which is easier done than said.
Tom's been outside for too long and is starting to smell. Look at these flies, it's time for a bath! Also, he's looking a little tired, why not send Tom to bed and get some rest.
You can even change up the style by customizing your "Tom"! Don't forget to look at all the different skins and accessory options.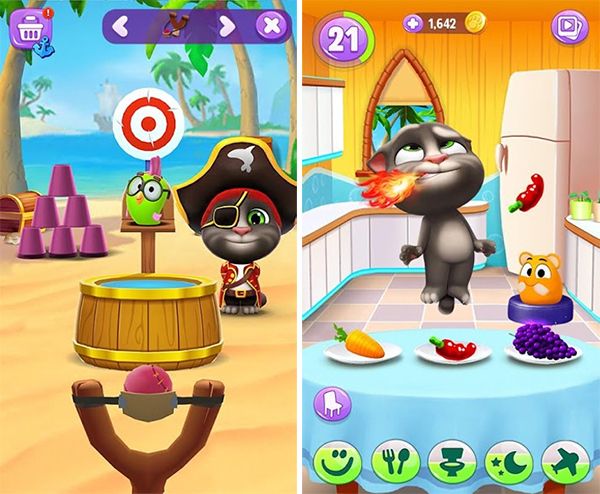 There are so many different options to enjoy to the fullest.
More so, as a virtual pet, you can take care of Tom ANYWHERE and EVERYWHERE! Hey, that coffee shop doesn't allow pets? Well, too bad! Tom is your virtual kitty, so wherever you go, he goes.
The more we talk about it, the more likely anyone would choose Tom over a boring, ordinary house cat.
Graphics?
Of course, the game looks great! Tom is as lively and cartoony as he's ever been! The graphics and visuals are fully-imagined in 3D with tome looking amazingly full of life!
Enjoy spending time with him and friends.
My Talking Tom 2 APK free download
Above all, the My Talking Tom 2 Apk latest version gives you the best features to add onto the fun. Look at all these additions to enjoy with Tom:
As you can see, these additions are hard to beat. That's why you should choose the superior My Talking Tom 2 Mod for Android.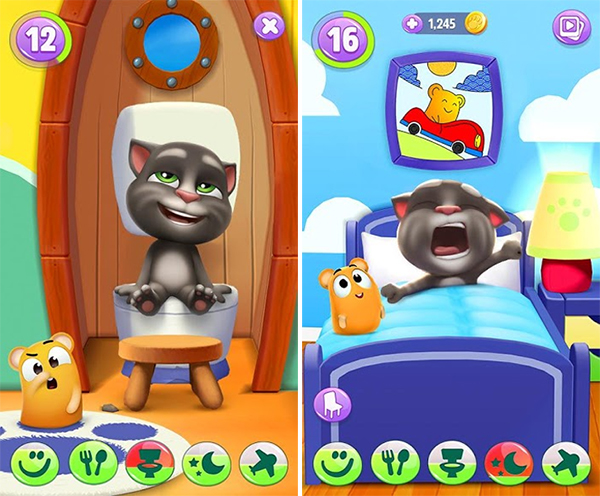 The Final Verdict
It should be obvious to determine what we are going to say, based on the information given. Tom is one of the best pet simulators available for your mobile device. So, don't miss the opportunity to unlock all features with the My Talking Tom 2 APK download free of any charges.
Check them out now and don't forget to look at more amazing games and app through Techbigs.com