PixelFlow APK 2.6.6
Download PixelFlow Pro APK – latest version – Free for Android and edit videos with ease using the in-app editor for free! Try it out now!
Back then, we can only edit videos using laptops or computers. But as technology advanced, video editing apps started popping one after another. Meet PixelFlow APK, one of the best editing apps in the Google Play Store with over 100 thousand downloads and counting.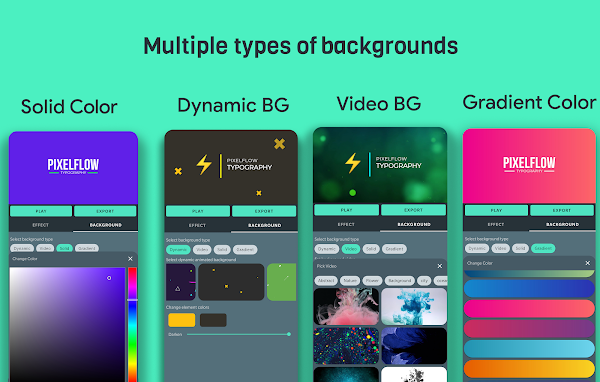 This app lets you create beautiful text animations and backgrounds easily without cost! Even if you have no design skills or experience, just download this app and it will do it all for you!
Similar apps: Mast App APK and Adobe Premiere APK
What is PixelFlow?
Simply put, PixelFlow allows you to create stunning intros for your YouTube, Instagram, or Facebook videos! The app features many custom text animations and backgrounds that you can freely edit to your liking!
You don't need to know a lot about design and animation to use this app. You just select what you like best, customize it according to your liking and then download it! If you've always wondered how so many people can do complex text animations with ease, they may have been using PixelFlow!
Now, you don't have to manually create it in complex software such as Adobe Premiere or Sony Vegas. What's more is that this app is completely free to download and use!
PixelFlow Features
This app has so many features that you can enjoy. To fully appreciate it, here are PixelFlow's features:
Animated text templates – If you are looking to spice up your vlogging game, you'll definitely need animated texts to look more professional. PixelFlow has over 25 ready-made templates to choose from! You just select which ones pique your interest and you can edit it from there.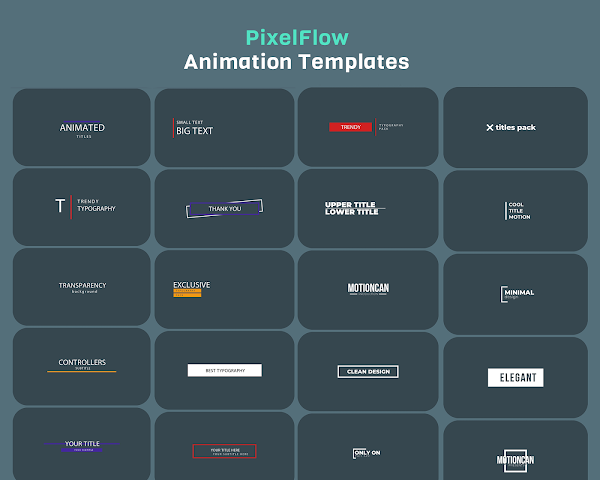 Dynamic backgrounds – Aside from that, this app also has dynamic backgrounds – more than 15 of them! If you need some interesting background to go with your animated texts, you can easily pick from a wide range of moving backgrounds the app offers!
Video backgrounds – Speaking of backgrounds, if you need videos to give life to your texts, PixelFlow's got your back! They offer over 500 video backgrounds. You can choose anything you'd like such as oceans, nature and others! Now, you don't need to pay for videos as PixelFlow allows you to use them free of charge. You also don't need to search the entire net just to find the perfect video background. PixelFlow offers high-definition and interesting backgrounds for you to choose from.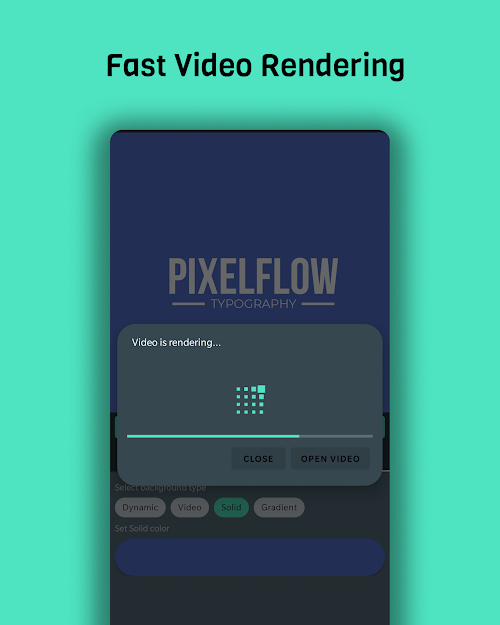 Gradient backgrounds – If you're tired of solid colored backgrounds, PixelFlow offers more than 100 pre-made templates for you. Now you don't need to bore yourself and your audience with simple backgrounds.
PixelFlow Pro APK
Excited to turn your boring videos into one that pops and catches attention? Download the latest version of PixelFlow for free now! Create stunning intros, outros and more!