Pierced by Love Mod APK 2.1.11
If you want to enjoy a BL Yaoi, download Pierced by Love now! Here, you'll join a college Kyudo team full of hotties. Enjoy many characters and situations now.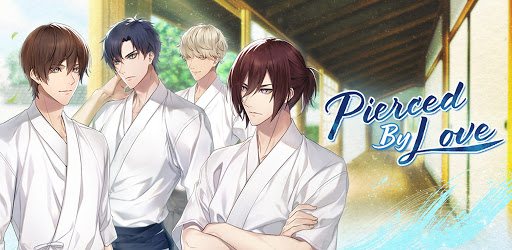 Romance games are plenty especially in mobile. But most romance games today are for straight people such as male and female. However, nowadays people are more open on their sexual orientation so they are looking for games that suit them the most. If you're looking for a Boy's Love Yaoi game, then Pierced by Love is the best one to date! Published by Genius Yaoi Studio, you'll be able to enjoy incredible scenes in this game.
Here, you'll join a college Kyudo team which is a Japanese Archery club that features a unique martial art. Here, you'll attend Imagawa University which is home to the country's most respected Kyudo club. In here you'll meet many interesting characters such as Goichi, Yamaguchi, and Ito. In this game, these characters have unique looks and characteristics. Then, you will learn many dark secrets as well as incredible love scenes. But the question is, who will you pick at the end?
Pick Your Poison in Pierced by Love
Do you love playing romance games? In this day and age, we can enjoy so many movies, shows and games centered on romance. A lot of people enjoy romance games simply because they invoke our emotions which makes us root for the couple. We are a sucker for people falling in love even when we're not single anymore because we like to reminisce about the past. But if you're sick of the usual straight romance simulation games, be prepared for the ultimate Yaoi game!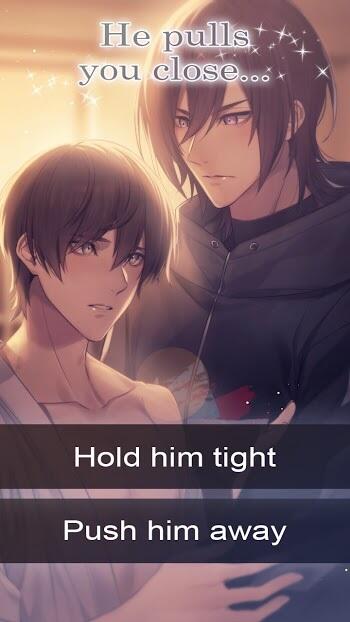 Pierced by Love is a game that transcends your usual romance game. Here, you'll attend Imagawa University and you'll be able to join the prestigious Kyudo club as part of your dream. Here, you'll then meet many interesting people as well as the 3 lead characters that you'll spend the most time with. There's Goichi which is your senpai and he's the first one you'll meet here. He's friendly and popular and he's the new captain of the Kyudo club. Then, there's Ito which was called a genius in the sport but has recently fallen out of love with it.
Then, there's Yamaguchi who's a prideful and talented member of the club. You'll meet these guys in the game and get a chance to form relationships with them!
Features of Pierced by Love
Love is our universal language apart from the obvious ones. So, if you want to experience something new, download Pierced by Love now!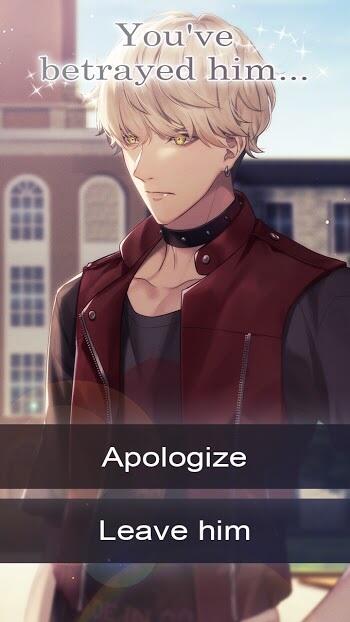 Experience BL Yaoi – If you've played romance simulation games before, you know that these are fun games to play. These are more exciting than just watching movies or reading romance novels. Because in these games, you can influence the story first-hand and you can pick who you want! In the game Pierced by Love, you will not only enjoy a fun romance game, you'll also enjoy a Yaoi one!
This game is perfect for gay or bi people looking to play a fun romance game right now. Here, you'll attend a prestigious school and get a chance to join the College Kyudo team alongside talented archers! You'll also meet 3 stunning and talented guys such as Ito, Goichi and Yamaguchi. Here, you'll have a chance at forming relationships with them and going out with them. But you'll soon realize that there are some secrets hidden within the club and within the members!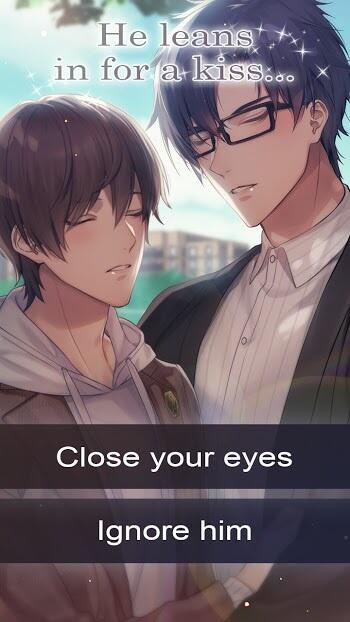 Fine Characters – If you've played a lot of romance simulation games by now, then you now know how this works. There are usually 3 characters that the game features so you can freely choose which one you like. In Pierced by Love, you'll meet 3 wonderful boys such as Yamaguchi, Goichi and Ito. These guys are all talented and handsome and they all have their unique traits. Ito is dubbed a genius from a young age but because of the expectations, he's now having a hard time with the sport.
Then, Goichi is the friendliest among the bunch but he's struggling to fulfill his role as the captain of the Kyudo club. Lastly, Yamaguchi has now vowed to be against the club for reasons unknown. Will you be able to help these guys and in turn, receive their love? Who will you choose among them when the time comes?
Choose your reactions – The great thing about Pierced by Love is the fact that you can select your responses! This means you can craft an entirely unique story just by your responses. You can then strengthen your relationship with the guys and ultimately go out with the one you love.
Enjoyable animations – With wonderful character designs and locations, you can enjoy quite a lot of scenes here!
Download Pierced by Love APK – Latest version
If you're a guy who loves to play a romance game, download Pierced by Love now right now.