FarmVille 3 APK 1.33.38937
Are you reminiscing about the old days of Farmville? Play Farmville 3 now and create your own farm. Create your animal farm and plant crops to earn money!
| | |
| --- | --- |
| Name | FarmVille 3 |
| Updated | |
| Compatible with | Android 4.4+ |
| Last version | 1.33.38937 |
| Size | 293.26 Mb |
| Category | Simulation |
| Developer | Zynga |
| Price | Free |
| Google Play Link | com.zynga.farmville3 |
Do you love farming and animals? Perhaps you've played the original Farmville on Facebook when it was released in 2009. Millions of people suddenly created Facebook accounts just to play this hot game. Today, there are app games of the game and the third installment is here called Farmville 3. Here, you can create your own animal collection, and farm crops as well as hire helpers for your farm.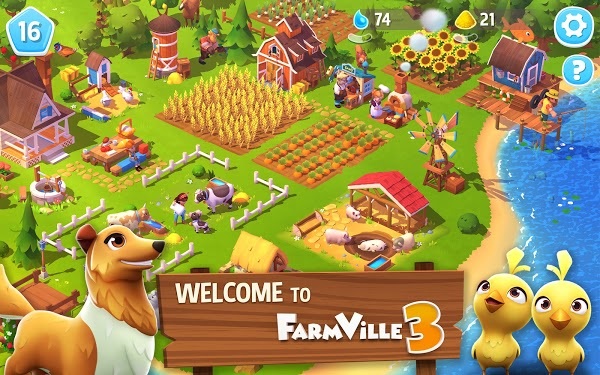 Like the original game, this one just has incredible 3D graphics, more animals and interesting gameplay. Here, you can unlock many types of animals such as chicken, wolves, cattle, turkeys, carabaos, horses, rabbits and many more. Aside from that, you can plant different types of crops and fulfill orders. Moreover, you can customize your farm and include hundreds of decorations and outfits for you as well. Build the ultimate virtual farm now!
Build a Virtual Farm
Do you love planting, farms and animals? If so, then you must have played a dozen farming games by now since there are a lot. But did you know that Farmville is one of the original ones that have sparked interest with millions of players. Farmville 3 is here now with better graphics, gameplay and more things to do! Enjoy farming to the fullest complete with a great storyline, fine graphics and fun animals.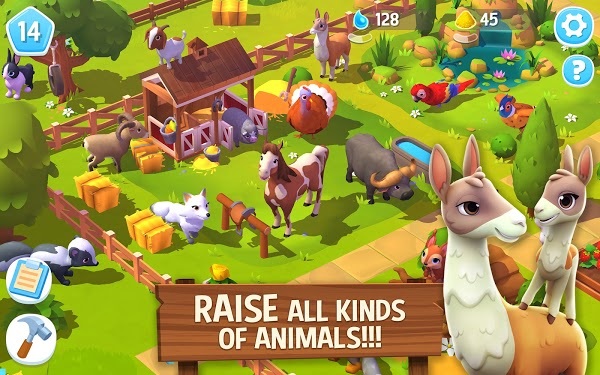 There are farms all over the world. They are necessary for every country to be sustainable and self-sufficient. If you grow up on a farm, you know how hard and fun it could be to have one. In Farmville 3, you'll raise all kinds of animals, design your farm, and do all joyful deliveries. Aside from that, you can build a team of specialized farmhands such as lumberjacks, cooks, and more to help you in your farm.
Here in this game, you're going to be on hands on everything regarding your farm. You can even mate your animals and breed them. Then, you can also customize your outfit and add various designs to your farm.
Farmville 3 Highlights
Create the ultimate farm of your dreams in Farmville 3! Here's the highlights of this awesome farm game now.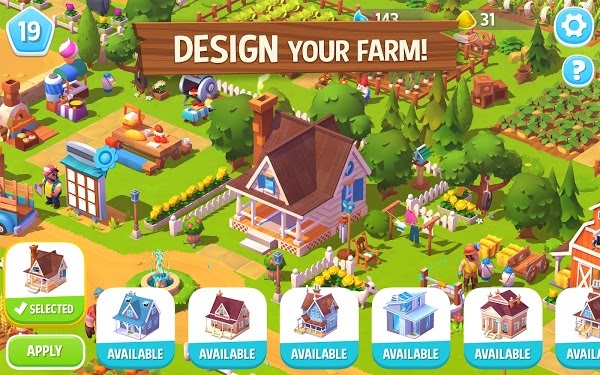 Build a Sustainable Farm – Farms are necessary in order to have food on the table. There are numerous farms all over the world and billions of people take care of them. If you want your own virtual farm, download and play Farmville 3 now. Here, you will do everything from planting crops to taking care of animals and breeding them. Aside from that, you'll expand your land and build all sorts of structures. Also, you can do all sorts of deliveries in this game.
Breed and match different types of animals such as horses, alpacas, cows, carabaos, elks, chickens, horses, donkeys and more. Discover new breeds of animals that you've never seen before and try to take care of them. Aside from that, you can acquire the help of lumberjacks, cooks and more to help with different farm duties. Try your best to create the ultimate farm now and grow it.
Raise animals – We all see animals everywhere especially on farms where they're bred. In Farmville 3, you can unlock different types and breeds of animals you didn't even know exist! These include animals such as chickens, cows, horses, donkeys, carabaos, sheep, cattle, dogs, birds, and many more. Breed and mate your animals to raise new breeds! Produce farm goods by breeding lots of animals now.
Decorate your farm – You can also customize and build your farm in this game. The game features hundreds of unique decorations and building styles for you to choose from. Here, you can erect cow farms, chicken farms, and many more. You can also decorate your farm with fountains, trees, bricks and many more. Customize your farm and bring out your style in this game now.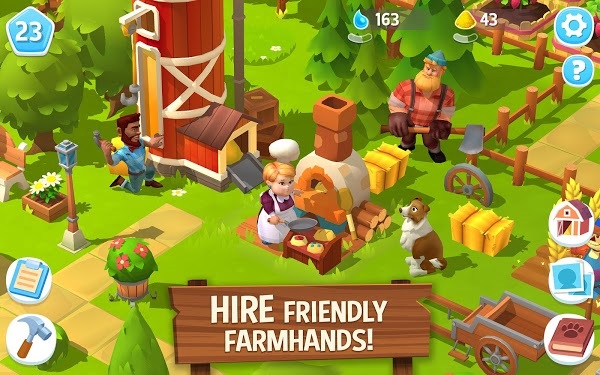 Hire helpers – In this game, you can also hire helpers to help with farm duties. Hire lumberjacks, cooks, farmers and many more people to your team. These people will help you reach new heights and let you earn more money.
Enjoyable graphics – This game has one of the most realistic graphics yet for a farming simulation. The level of detail is unparalleled as you will see in the game. Here, you can enjoy the beautiful designs of houses and structures as well as the animals. Indulge your senses in a fun and productive game today!
Farmville 3 APK – Latest version
Want to build a farm for yourself? Play Farmville 3 today and build the best farm you can ever have!