Passion Puzzle APK 1.16.8
Do you find puzzles interesting? How about a dating simulation game with puzzles? In Passion Puzzle, you'll find your true love by solving puzzles now!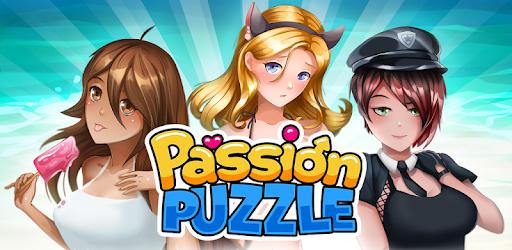 Puzzles are one of the fun games that tests your intellect as well as your motor skills. Today, you can enjoy a bunch of these games as you test your knowledge and quick wits. Although puzzle games are challenging, that doesn't stop people from enjoying them. If you're looking for a unique one today, enjoy a combination of dating sim and puzzles in Passion Puzzle. A fun game from Whee Games, this one is an enjoyable one.
It's fun playing dating sims since you can meet really pretty girls who you can go out with. In this one, regardless of your status in life, there will be plenty of beautiful girls who'll be interested in you. In this game, you're a tourist who've just arrived in a beautiful city to make some friends and relax. Then, you meet some lovely girls who are all interested in you. You can now date and flirt with people as you solve puzzles in this game.
Flirt and Solve Puzzles
If you've ever played a puzzle game, it's known to be a difficult game but somewhat enjoyable. You'll be able to focus on something for a while and you can exercise your brain while enjoying. On the other hand, dating sims have taken off during the past years. Now, they're a separate genre and they can be really enjoyable if not repetitive. But what if you fuse these seemingly unrelated things together in one game?
The result is Passion Puzzle and it's a fantastic game to say the least! It's a refreshing dating sim game that combines the best features of puzzles with dating sims. Moreover, you'll be able to enjoy these two worlds that are seamlessly enjoined together in one fun game. Meet many girls such as Loly, Mika, Emilia, Shantal and many more with unique personalities today. These girls will be all over you as they have unique visuals and attitudes.
Take your time nurturing your relationships with each of them by playing puzzle games so you can date and chat with them. Here, you can also select your answer from a list of selections. Enjoy a fun game today with Passion Puzzle.
Passion Puzzle Features
Do you have fun when playing puzzle and dating sim games? Why not play these two in one! Enjoy Passion Puzzle today.
A Unique Dating Sim Game – There are plenty of people out there that enjoy dating simulations. These games have become more popular over the years as more and more are being made. These games have originated from Japan as the first decent simulation game was released in 1992. Decades later, we now have all sorts of dating games today. Now, you'll enjoy one that's embedded with a puzzle game in here to enjoy.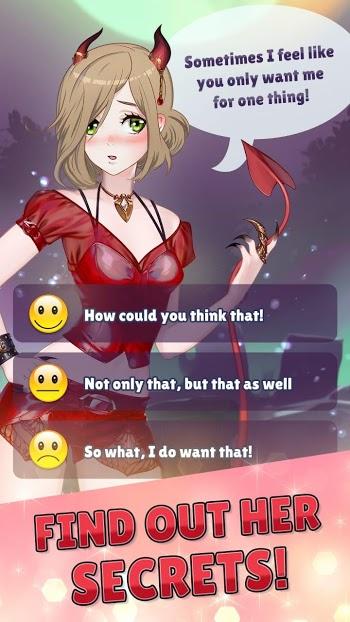 In this fun new take on dating sims, Passion Puzzle is a peculiar one as it allows you to meet many new girls. You're a tourist visiting a new city in the game where you'll meet plenty of pretty ladies. Meet girls such as Ivy, Mary, Mika, Loly, Emilia, Shantal and many more! You can talk with them and select the best answer from the list of choices today. Moreover, you can talk and build relationships with them by solving puzzles. Simply match the like shapes and colors together!
Puzzle and Dating Sim – It's not a surprising thing that you've played a dating sim by now. After all, these games are becoming more popular by the minute as thousands of them are being made each year. But in Passion Puzzle, you'll be amazed by the direction that the game has decided to take. Instead of the regular dating sim, this includes puzzles! Of course, you'll still be able to meet plenty of girls and chat with them.
The only difference is that you'll be solving puzzles to get a chance to date the ladies! Here, you just need to match the similarly-colored shapes to erase them from the board and to get a new set. The more you match, the higher your score is! But be careful as you only have a limited number of moves on each match.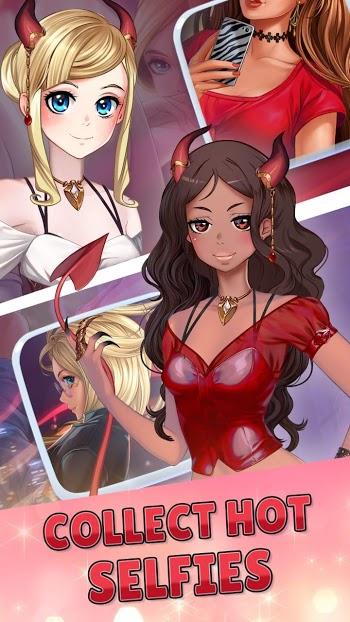 Choose the right answer – Since this is a dating sim, you'll still be able to engage with the girls. Here, you'll be asked to reply from time to time. You may select one answer from a list of them. Then, you can expect different reactions and results based on your replies. Enjoy chatting, dating and going out with different girls.
Meet unique girls – Each girl in this game has unique personalities and beauties. There's the tameless Lola, and even the sweet Mary as well as many more. Enjoy nurturing your relationships with each one of them today!
Download Passion Puzzle APK – Latest version
Want to play a different type of dating simulation game? In Passion Puzzle, you'll enjoy puzzle and dating sims.