Paradise Lost APK 1.0.28
Download Paradise Lost APK latest version and enjoy one of the most immersive Otome anime games with Ikemen. It has an interactive storyline and engaging characters.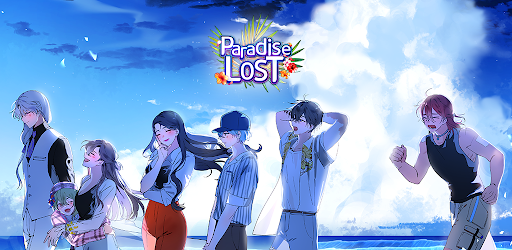 An In-Depth Analysis of Paradise Lost APK
Paradise Lost is an interactive love simulation game offered by Buff Studio. It is part of the Otome games series featuring Ikemen.
It offers an immersive gaming experience. You will get a detailed storyline with multiple characters, ensuring that you do not get bored when playing the game.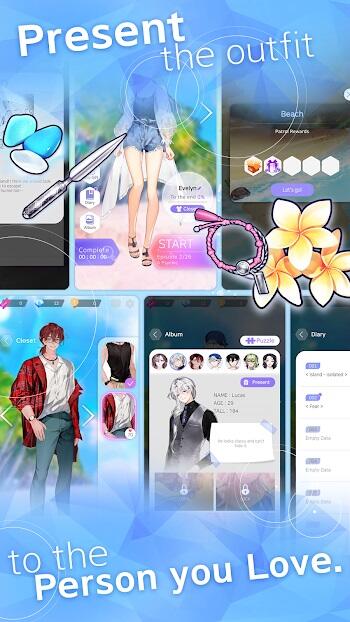 You will also make choices that determine the direction that the gameplay takes. As such, this game puts you as the captain of the ship!
Even better, the game is pretty intuitive and lightweight. It only requires 114M of your storage space. It is also optimized to work with almost all Android 4.4+ devices.
Why is Paradise Lost Otome APK Special?
Paradise Lost is a versatile game that's ideal for players looking for romantic gameplay. It has a captivating storyline enriched by beautiful artwork and graphics.
You can play using the existing plot or create your own story. This flexibility makes it a more personalized experience.
Even better, the game features the voice acting of Japanese voice actors, making you feel as if you are part of the anime game!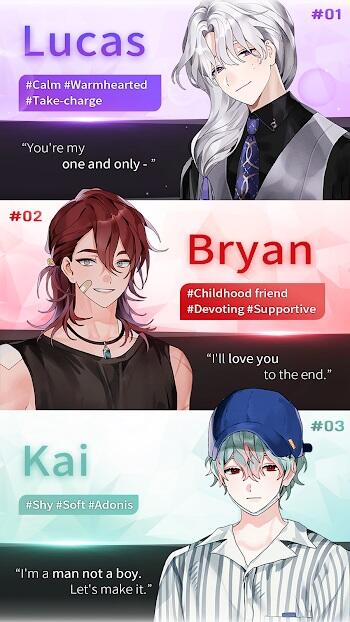 Best of all, there are multiple endings that you can achieve in the game. It also has an auto-save feature that ensures that you never lose your progress. You can also resume from where you left off.
A Unique Storyline
The story is about you (the protagonist) and your journey to finding your soul mate.
You will meet different people along the way, all of whom will have an impact on your life. It is up to you to make the right choices, leading you to your desired ending.
The game is set against the backdrop of a post-apocalyptic world. The story takes place in the ruins of what was once a beautiful city. As such, you will need to navigate through the dangers and obstacles that come your way.
How the Game Begins
In the beginning, you will go on an adventurous boat land. Unfortunately, your boat crashes, and you find yourself stranded on a strange island. You just survived a storm!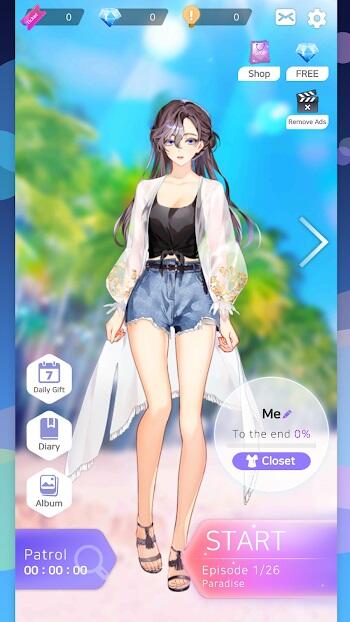 Now you are on an island full of secrets and lies. You will meet different characters, all of whom have their agenda. It is up to you to find out who you can trust.
The game has an episodic format, with each episode revealing more about the characters and the story. You must play through the episodes to get the complete game experience.
Diverse Characters with Unique Traits
The 6 characters in the game are all unique and have varying personalities. You will need to get to know them better if you want to make the right choices.
Each character has his backstory that contributes to the plot of the game. It is critical to pay attention to their conversations and interactions. Some notable characters include:
Levi. This character is an aggressive and arrogant man. He is handsome but with multiple mysteries.
Lucas. This character is the gentle and caring type. He has a strong sense of justice and will protect those he loves. He usually wears a suit complete with long, white hair.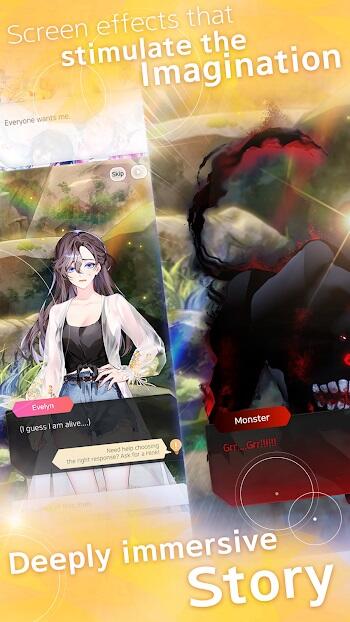 Bryan. This character is easy-going and optimistic. He loves to have fun and often makes jokes. However, he is also quite intelligent and can be serious when needed.
Kai. This character is a closed-off and mysterious man. He harbors a dark secret and will do whatever it takes to protect those he cares for. However, he is shy and reserved.
Additionally, this game features two other characters, called Gigi and Jacqueline. It is up to you to discover their roles in the game.
Overall, the characters are well-developed and realistic. You will connect with them emotionally, making the game more enjoyable.
Customize Your Characters
One of the great things about this game is that you can customize your characters. You can choose their clothes, hairstyle, and accessories. This adds a layer of personalization to the game, making it feel more like your own story.
You can also change the way your characters look! This is a great way to commemorate your journey and show your friends what you've been up to.
Beautiful Graphics and Artwork
The graphics in this game are simply stunning. The artwork is reminiscent of classic Japanese anime, which gives the game a unique and nostalgic feel.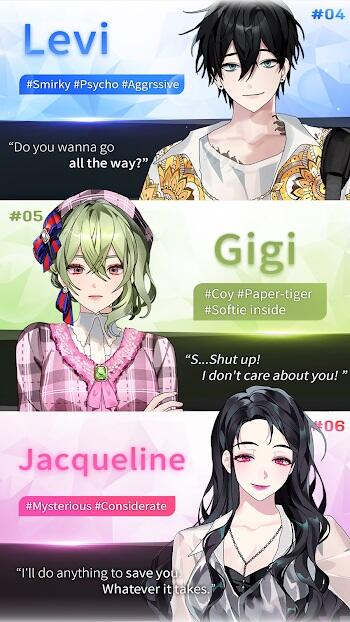 Each location is beautifully detailed. The character designs are also pretty, and the artists did a great job defining each character.
In addition, the game has an excellent soundtrack that sets the mood perfectly. The music is haunting and melodic, giving the player a sense of unease and mystery.
Interesting Conversations
This game is full of interesting and well-written conversations. The dialogue is realistic and often provides clues about the characters' motives.
You will need to pay attention to the conversations if you want to make the right choices in the game. There are optional conversations that can provide insights into the characters' thoughts and feelings.
Paradise Lost Otome Game APK Download for Android
If you want to unlock all premium features without using in-app purchases, you should get the Paradise Lost APK download. This modified version offers the following benefits:
Conclusion
If you are looking for an exciting and unique visual novel game, Paradise Lost is a perfect choice. The story is well-written and will keep you engaged until the very end.
The characters are interesting and realistic, and you will enjoy getting to know them better. Additionally, the graphics and artwork are stunning, and the soundtrack is excellent.