Oh My Yokai APK 2.1.10
Have you ever heard of the term yokai? It's a class of supernatural monsters and spirits in Japan. In Oh My Yokai, you get to interact with them in a school every day!
At this point, you may have already played a lot of dating simulation games. This is true especially since there are a ton of them free to play right now. But what if you're keen on playing something unique but has the same mechanics. In Oh My Yokai, you get to enter an academy called Fumikashi as you hesitantly accept the acceptance letter from them. Then, as you go there, you're in shock as you discover something you didn't expect!
If you didn't know, yokai is a Japanese term that refers to supernatural monsters and spirits in Japanese folklore. In this game, you're going to meet 3 beautiful yokai girls who studies at the same school. Their names are Misuzu, Mio and Ayame. They all have their own circumstances and are unique in terms of visuals and personalities.
An Otherworldly School
Almost all of us go to schools since kids and up to college. But what would you do if you suddenly got accepted into a school that you didn't even apply to? This is a mysterious situation that makes you suspicious about a lot of things. Even so, in Oh My Yokai, this is exactly the case and your father urge you to attend the school which leaves you no choice. The school is called Fumikashi Academy and you were about to find out a lot of things!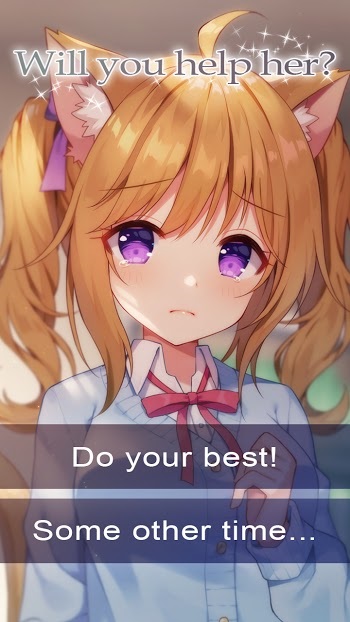 Aside from the surprise of suddenly being invited to a school you didn't apply in, there are more pressing problems! You suddenly realize that the school has students who are all yokai. This means you're the only human in this school so things are about to get troublesome. But not everything is bad though as you'll meet some amazing and beautiful students as well. The people you'll meet are Ayame, Mio and Misuzu.
Each of these girls will play a huge role in your stay as a student in this academy. Which one of them will take your heart?
Oh My Yokai Highlights
What would be your reaction when you learn that your new school is a school for yokai? Step into the world of yokai in Oh My Yokai!
A School for Yokai – We all went to schools whether we like it or not. But what if your new school turns out to be something straight out of a Japanese folklore? As the only human in Oh My Yokai, you'll face many oppositions. But not all things will be bad as you'll be friends with 3 beautiful unique girls such as Mio, Ayame and Misuzu. In this amazing game, your life suddenly turns upside down as you try to get around what's happening.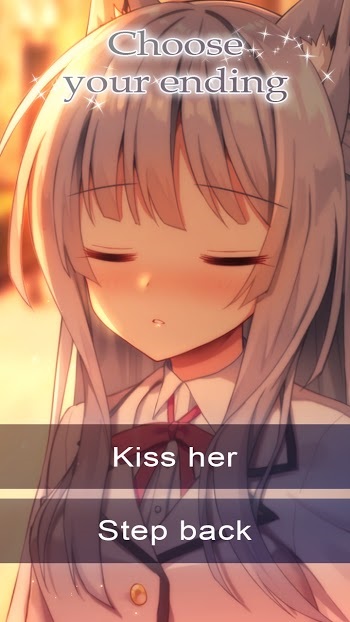 Obviously, not all yokai students are happy that you're the only human in the school dedicated for them. But that doesn't faze you as you encounter 3 beautiful classmates. Spending time with them will let you realize just how great yokai can be and you can be the bridge between the two worlds!
3 Yokai Girls – Like most games from Genius Studio Japan Inc, you'll meet with 3 gorgeous girls in the school. First, there's Misuzu who's a shy girl which is also the first one you met. She's afraid of humans but as she gets closer to you, you can see the change of heart. Are you the one able to turn her fear to admiration completely? Then, there's Mio who's always excited who became your first friend in the school.
She loves the idea that she has a human classmate but she seems to be hiding something. Are you able to figure that out and make her confess? Lastly, there's Ayame who strongly believes that humans and yokai shouldn't be together. Can you get through to her despite her cold personality?
A Magical story – Like mentioned earlier, you will enter a mysterious new school in this game. The school is a yokai one wherein all the students are otherworldly people. Follow the interesting storyline as you get to know the different personalities of your classmates as well as their views. But there's going to be bumps all the way. The question is, are you prepared to face them and find your true love?
Interesting choices – In this game, you're going to be making a lot of choices at important points. You'll decide how to proceed which will then affect the story later on. Eventually, you'll need to choose between the 3 girls who you'll take!
Oh My Yokai APK – Free premium choice
Do you want to attend a school full of strange creatures? Download Oh My Yokai now and get to know the yokai students.