Off The Road APK 1.14.0
Download Off the Road APK for Android now. Play through an entirely open world off-road driving game and simulator for mobile.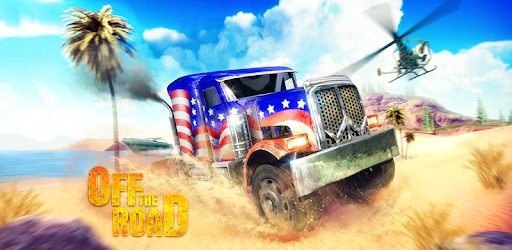 Off roaders, here is the right game for you to sink your teeth, or your trucks and cars into. Download Off the Road for Android and travel through open world environments with many different off-road vehicles. In addition, there are various methods of transportation to experiment with and enjoy.
Highights
Traveling Freedom: You can begin from the top of a mountain, and work your way throughout any location. There are different ways to travel around, whether it's through the sea, land, or sky.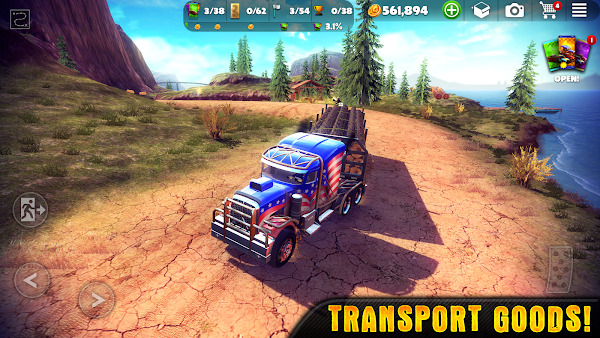 Full Simulation Game: Every aspect of the game feels realistic and adds more immersion into the game. These include displayed damage to your vehicles, falls, crashes, and other physics, and tire pressure. Everything feels like you're actually operating each respective vehicle.
Fun Challenges: There are a ton of different challenges for you to play through and test your competence behind the wheel. Checkpoint Hunt challenges, will test your off-road skills and speed.
Construction: There are different constructs available within the game. You can build houses, vehicles, roads, and bridges through the act of transporting various materials to destinations.
Main Features of Off the Road
This isn't just everything. There are still many base features for everyone to enjoy about the game, besides the aforementioned aspects. So, if off-roading is your thing, then go ahead and continue to read along.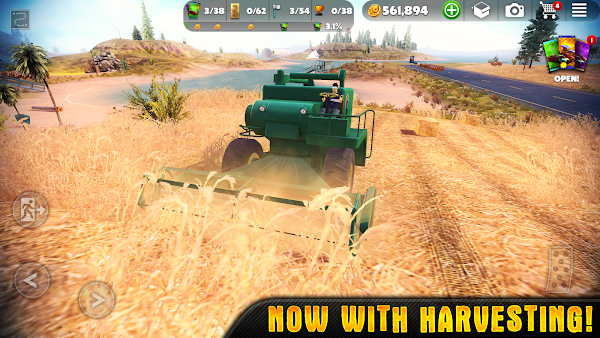 Here are the various features of Off the Road for Android:
Travel through many different landscapes in an open world environment.
There are 22 different off-road vehicles to unlock and enjoy.
Not only this, but there are also boats and helicopters to add onto the transportation methods.
There are many different challenges for players to test the waters and improve their own skills.
Additionally, Card Packs are a new method used to unlock more of your off-road vehicles. Continue to collect these packs throughout your gameplay.
Those aren't the only collectibles. Continue to play through each challenge and mission to be rewarded even more collectible content.
Aside from all of this, the physics and dynamics of Off the Road are also realistic and fun to experience. You'll be able to travel through the water, climb hills, and explore the various environments of the open world.
Graphics
As far as graphics go, Off the Road is subpar. The visuals aren't as realistic in comparison to the actual physics. But, the game still holds up as a mobile title for Android devices.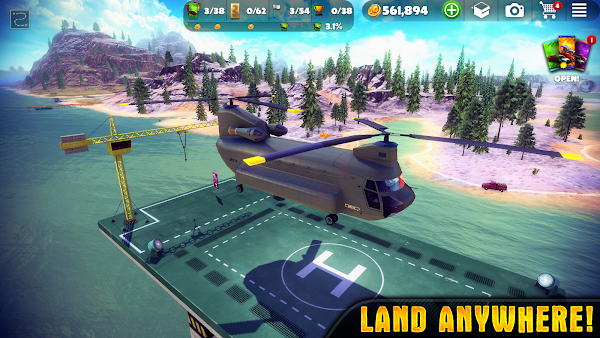 That being said, environments look crisp and good enough to appreciate, while your character and vehicles are also distinguishable.
Off the Road APK
Download the Off the Road APK Latest Version free for Android and you will unlock some more great features. You can use these to exploit the system and avoid collecting a ton of content, in order to experience the entirety of the game.
So, don't waste anymore of your time and download Off the Road for Android today!