Null's Brawl APK 47.200
Download Null's Brawl Apk Latest Version Free for Android. Use the private server to enjoy unlimited gems and unlimited money on different games.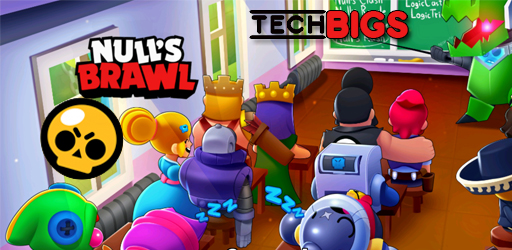 | | |
| --- | --- |
| Name | Null's Brawl |
| Updated | |
| Compatible with | Android 5.0 + |
| Last version | 47.200 |
| Size | 238 MB |
| Category | Action |
| Developer | Server Null's Brawl |
| Price | Free |
One way to have fun is by playing online multiplayer and action games. This is because, in these games, you'd play against people from different parts of the world, with different skill levels. Playing these games will let you understand and build different playing techniques. These online games will also let you meet new people online.
An example of these online games is Brawl Stars, which is popular and played across the world. However, people usually face problems with this game, especially with accessing the features. Sometimes, coins are needed to unlock them, which is not always possible because coins don't come by easily. Bypassing these online games is usually a risky thing to do because you might get banned for like.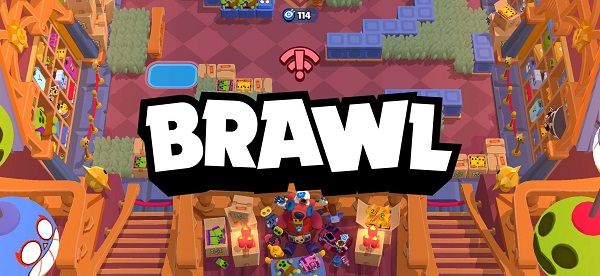 However, you can easily do this without any stress. All you need is Null's Brawl Apk on your mobile device, and you are good to go.
What's the app about
Null's Brawl is a private server for Brawl Stars where you can enjoy all the game improvements you want. On this server, you can unlock all the brawlers you need, as well as the different game features. These will normally cost you a lot of cash to purchase them, but you can do this without paying. Null's Brawl will also let you enjoy different interesting modes like solo matches and multiplayer matches.
What Null's Brawl does is that it provides a private server where you can do anything and purchase any item. You'd have unlimited gems and money on this server. Download Null's Brawl on your mobile device to start enjoying these features.
One thing you should note is that the app is not currently available on default mobile app stores. Therefore, you'd need to get the app from a third-party source. With this app, you'd get the best gaming experience. Interestingly, the original Brawl Stars can't offer this.
Amazing Features
Here are the cool features waiting for you on this private server:
Real-Time 3v3 Battles
You can create a 6-man war zone with your friends. Each team will have three players who'd battle for a common goal. Fight other opponents and unleash your special abilities and attaches to deal massive damages on them.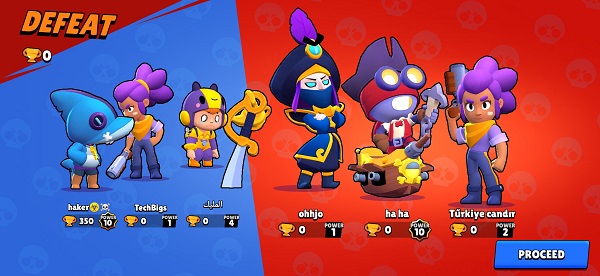 Win as many points as you can and use it to upgrade your brawlers. You can also challenge other players and battle to be the best team.
Multiplayer Games
With Null's Brawl, you can access different multiplayer and campaign modes. This will allow you to rank against other players from around the world. Do you think your brawler is ready for these modes? Get set to experience the battle intensity.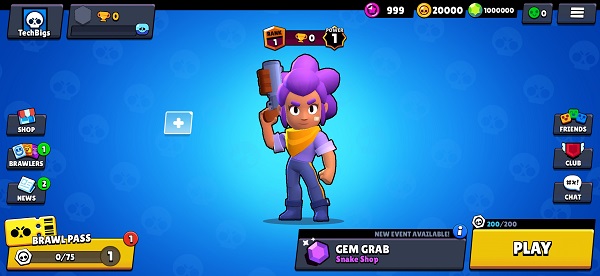 In multiplayer games, you'd get to collect more coins and gems. Use these resources to upgrade and enhance your brawlers.
Unlimited Money and Gems
Sometimes you'd carry out upgrades that'd make you think you're unstoppable only to realize you need more. Sometimes, you don't have sufficient gems to carry out these updates. You don't have to go through this hardship because Null's Brawl will let you have unlimited money and gems.
With this server, you can carry out any updates till you've maxed everything.
Star Powers
On the normal Brawl Star, you'd battle with limited powers, which can be degrading. It's even worse when your opponent can access all the magical and physical abilities. With Null's Brawl server, you can level out things and battle with all the magical and physical abilities you need.
All the powers you need will be available, and you can unleash them on your opponents. Download Null's Braw now.
Unlocked Skins
Pretty sure you'd like to enter in grand style when the battle begins. You can use the different skins to customize your brawlers. On the original version, there are only a few skins, but this server will give you all the skins you need.
Use the unlocked skins to make your brawler look intimidating. This will scare your opponents and also make them confusing.
Anti-ban
When you use Null's Brawl, you can be confident of one thing. You'd never get banned from playing the game. People who tried to bypass the original game got banned. However, Null's Brawl offers antiban to protect users.
This server will help you unlock all the features you need. You can use these features without getting banned.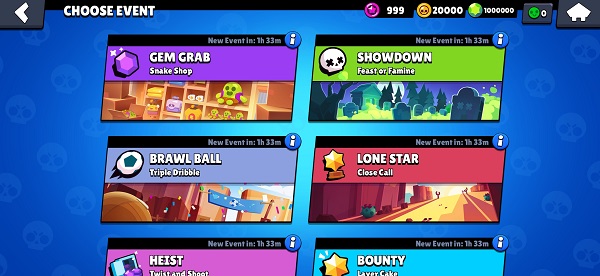 There are so many other features for you to enjoy in this app. One thing you should know is that all the brawlers are unlocked. It also offers FPS improvements, amongst other impressive features. Download Null's Brawl on your device now.
Null's Brawl Apk Free Download for Android
Null's Brawl is undoubtedly an amazing app to use on your mobile device. Download the latest version of Null's Brawl on your mobile device.
Yes, Null's Brawl is a safe app to use on your mobile device if you want to enjoy all the features the app offers. What's amazing is that you'd not get banned for using the app, thanks to the antiban feature it offers.
Is Brawl Stars a good game?
+
Brawl Stars is not only a good game but also a fun and addicting game for all ages. It is one of the leading games from Supercell. The multiplayer mode is also interesting, and you'd like it.
What's special about Null's Brawl?
+
Null's Brawl is special for many reasons. This app will let you enjoy unlimited money and gems. You can use this to purchase anything you want. It'd also let you perform upgrades with ease. This app is for users who would like to use different skins to customize their brawlers. On Null's Brawl, all the skins are unlocked.
There are so many other reasons why this app is special. The server is a private one, and you'd never get banned for using it.