Ninja Heroes APK 1.8.1
If you're a true Naruto fan, you should download and play Ninja Heroes now! Become a respected ninja by collecting a lot, learning skills and fighting others!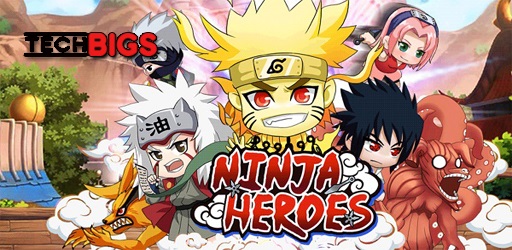 | | |
| --- | --- |
| Name | Ninja Heroes |
| Updated | |
| Compatible with | Android 5.0+ |
| Last version | 1.8.1 |
| Size | 58 MB |
| Category | Role Playing |
| Developer | RedGameStudio |
| Price | Free |
Ninjas have to be one of the coolest occupations in the world. There have been many shows, movies and animes centered around these people that they're existence isn't a secret anymore. If you're a fan of Naruto, then you should play Ninja Heroes now and live your dream of becoming a ninja.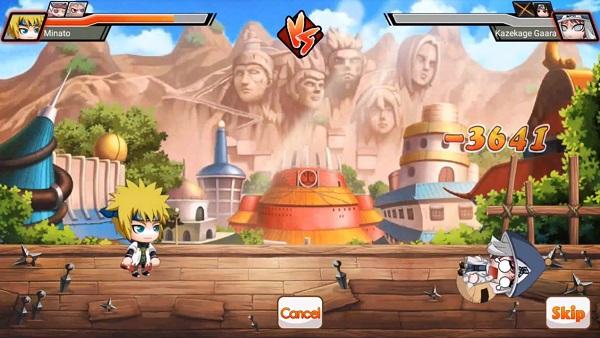 In this trending game, you can collect more than 100 ninjas from the popular series Naruto. Collect popular characters such as Naruto, Sakura, Sasuke, Kakashi, Jiraiya and many more. You'll also need to learn different skills such as Ninjutsu, Dojutsu, Genjutsu, Taijutsu and Senjutsu. Aside from that, you can obtain the power of Tailed Beasts to become the strongest in the village. You can also challenge different people in the Arena. Become the Hokage in this game now!
Your Path to Greatness
Becoming a ninja may look great and all. But what people don't realize is that it isn't easy. There are a lot of challenges and trials that one would face in order to become a full-fledged ninja that can take on many challenges. In Ninja Heroes, you will experience all of that and more as you try to become a hokage!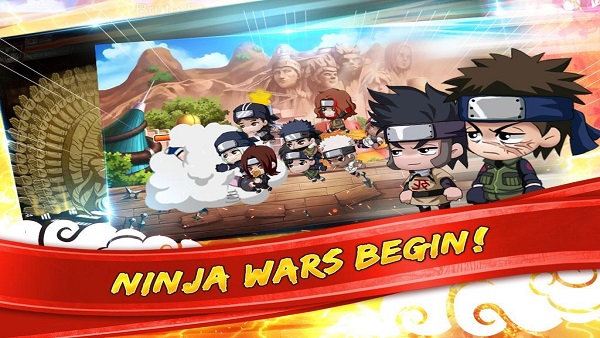 There are plenty of Naruto games right now, but this one is quite different. This trending game is an RPG one that gives out endless fun for everyone. Collect different ninjas from different villages including popular ones such as Naruto, Sakura, Sasuke, Kakashi, Hinata, Itachi and more. Here, you can fight against other aspiring ninjas in a battle of the ages. Show off your different skills and win tons of different rewards. But if you don't want to manually fight others, you can take advantage of the Auto Mode where your character automatically fights others. Overall, there are a lot of fun things to do in here!
Features of Ninja Heroes
In Ninja Heroes, you can feel the tenacity of being a ninja as you fight your way through. There are so many challenges you can overcome! Enjoy the game now.
Fun RPG game – Ninjas are so cool. They are the ultimate encapsulation of what it means to be strong and stealthy. They always carry out missions in the most fun way and they try to defy the odds always. If you're a massive Naruto fan, then it's time to download the ultimate game of them all - Ninja Heroes. Here, you can collect different heroes, equipment, and train your hero to its limit. You can also fight a ton of enemies around the world in the Arena. Show off your skills and become the best ninja you could be! You can unlock a lot of things here that allows you to easily dominate the fights.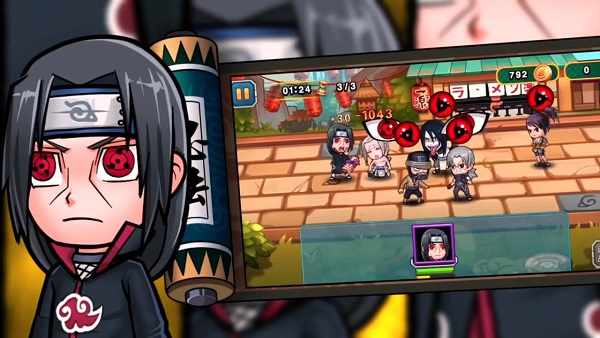 Collect great ninjas – To be a great ninja in Ninja Heroes, you need to collect a lot of them. Thankfully, there are over 100 ninjas you can collect! Here you can capture different ninjas in different tiers. The rankings are as follows starting from the highest: SS, S, and C. Although you can capture them for free, you are limited by how much you can get for free. The best ones can fetch a lot of money! Try your best to have a lot of money so you can unlock the most powerful ninjas around.
Learn skills – Ninjas aren't ninjas if they didn't know how to fight. In Ninja Heroes, you can learn more than 100 types of Jutsus which include Ninjutsu, Taijutsu, Senjutsu, Dojutsu, Genjutsu and many more. Each of these have different techniques and strengths. In addition, different characters require different Jutsus.
Battle players around the world – In the Arena PVP, you can challenge different ninjas around the world! Become the best by defeating all of them. There are also numerous ways to level up your ninjas. Doing so will allow you to overpower your opponents. You can also participate in the Ninja World, Genin Trial Exam and more. There are so many ways to have fun here!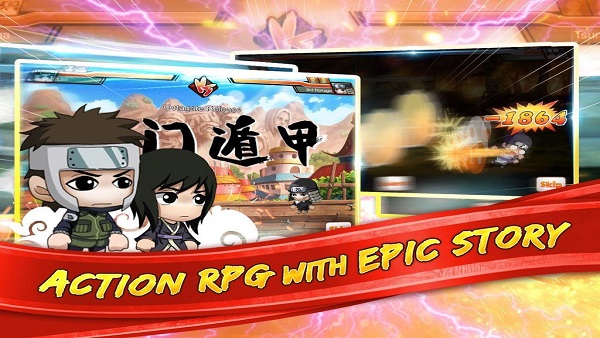 Great Graphics and sound – This is an RPG game that takes advantage of cute character designs and great locations. Even the sound effects are on point in the game!
Auto Mode – If you don't want to exert much effort, you can turn on Auto Mode so you don't have to fight manually! Instantly crush your opponents now.
Ninja Heroes APK Latest Version For Android
Ninja Heroes is a trending RPG game that allows you to collect many ninjas, learn different skills and more. Download the latest version now and enjoy.
This magnificent title of Naruto world - Ninja Heroes changed its name to Heroes Legend Reborn. Don't miss out!