Netflix Cookies for Your PC and Android Devices
Did you know that you can enjoy all the features of Netflix Premium without necessarily subscribing to a premium package? Well, you only need cookies to enjoy high-quality movies without advertisement breaks!
That sounds interesting, right?
Even more impressive, you'll enjoy all these features without having to log in regularly. As such, you can be sure that you'll have hassle-free streaming sessions at no cost!
This article gives you in-depth tips for using Netflix cookies in your PC. Read on for a comprehensive guide.
Why Using Netflix Cookies is Beneficial
While there are other numerous methods that you can use to watch Netflix Premium videos, the use of cookies is straightforward. You'll not be required to login to any account which makes your streaming experience extremely convenient.
Additionally, watching Netflix videos using the cookies method guarantees quality. Viewers will enjoy videos in 4K quality—which is equivalent to members with premium accounts.
Before we get to how you can use Netflix cookies on your PC, let's first deal with the basic introduction/definitions:
What is Netflix?
Netflix is one of the biggest movie and video streaming companies in the world. It was founded by Marc Randolph and Reed Hastings.
If you have a Netflix account, you can access series, movies, stand-up comedy, and other exceptional videos. Even better, this platform is available for Smart TVs, Android, Apple TV, PlayStation, IOS, Xbox, Blue-Ray Players, and Chromecast.
What makes this platform stand out from its competition is its offline feature. You'll be able to download videos into your device and watch them without the internet! Due to its superb features, this platform has gained numerous fans—it has more than 182 million users from all over the world.
Definition of Netflix Cookies and How It Works
Cookies are TXT (text files) that contain data such as password and username. The data is regularly exchanged between your computer and the webserver.
This helps in easier identification of users for enhanced user experience (the device will always remember you). Consequently, you'll be able to access various sites without necessary having to feed in the username and the password.
As such, when you get Netflix cookies, the app will identify you fast and allow you access without asking for a password. This way, you can access all the premium features if you use the cookies in your PC/Android devices.
However, for you to enjoy using Netflix cookies, you must get a subscriber with an active account. Each time they log in, their cookies are saved in their devices. These can be transferred to you to allow you to enjoy all premium videos.
The downside of it is that you'll stop accessing the premium features if the original owner clears cookies from their devices! In that case, you'll be forced to get fresh cookies for use on your PC.
Available Netflix Cookies:
Proven Technique of Using Netflix Cookies in PCs and Laptops
If you want to enjoy the full benefits of Netflix Premium Cookies on your PC, you should follow the following simple steps:
Download EditThisCookie. Downloading this chrome extension is the first step of using the cookies in your device. Ensure that you get the extension from reliable sources to avoid integrating harmful codes into your device.
Add Extension to Browser. Once you install the EditThisCookie extension, you should add it to your current browser and open the Netflix website.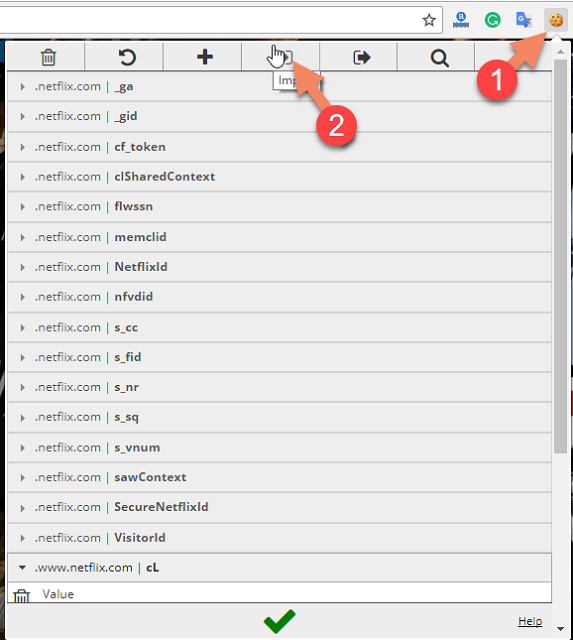 Copy the Cookies. You should copy the cookies (ensure that you obtain these cookies from a reliable site).
Open the EditThisCookie Extension and Paste the Cookies. After copying the cookies (from a reliable source), you should tap on the extension and click on the IMPORT icon. Paste your cookies there!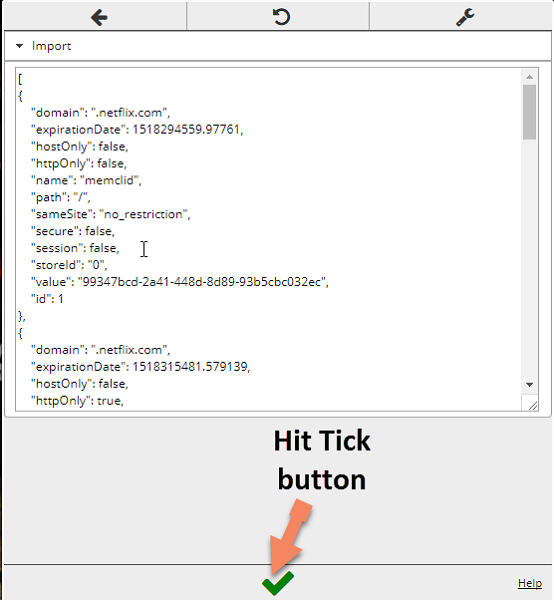 Click on the Right Sign to Go to Netflix Website. After importing, you should click the link to the official website. This will allow you to enjoy all the videos and movies that you wish for free!
Using Netflix Cookies on Android
If you want flexibility and portability, then you can consider using your Netflix cookies on your Android device.
Here are straightforward steps that you should follow to achieve this fate:
Install the Yandex Browser. Navigate into your Google Play Store and search Yandex Brower. Install it on your Android phone.
Launch the Browser. Immediately after the installation is complete, you should click OPEN to launch it.
Add Extension. Click this link to download the Extension -> Click on ADD TO THE CHROME button. Confirm that you need to ADD EXTENSION.
Get Working Netflix Cookies. After completing all the steps, it is time to install cookies and enjoy watching movies. Ensure that you get them from a reliable vendor/website to ensure the security of your device.
Copy the Cookie and Paste it on Yandex Browser. When you copy the cookies, you should open the Yandex Browser and click on MENU. In the MENU, should go ahead and click on EXTENSION OPTION.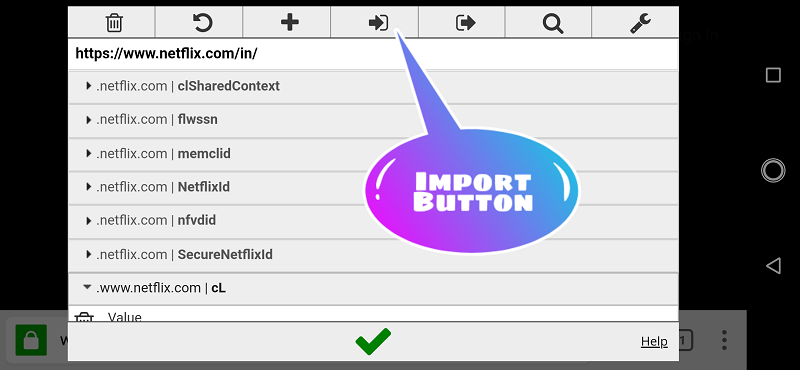 Import the Cookies. You should click on EditThisCookie extension and then on IMPORT Button. Paste the cookie and save.
Congratulations! Now you can access all Netflix videos and shows for free from your mobile devices.
Frequently Asked Questions
Is using Netflix cookies safe?
Yes, using the cookies is safe. You'll have access to all premium features as long as the account owner does not clear the cookies on their devices.
Where do I get Netflix cookies?
Several vendors offer Netflix cookies at a fee. Others will require that you share their sites or any other activity to unlock the cookies. However, you should only get Netflix from reliable supplies (you can check the reviews of your targeted vendor before striking any deal).
How do I use Netflix cookies? Does it work?
Yes, Netflix cookie is a proven method that'll help you to access multiple videos, movies, and series. It is 100% efficient. This article details how you can use the cookies on both your PC and Android devices.
What are the alternatives for using Netflix cookies?
You can use the mod version of Netflix. However, using Netflix cookies is easier and more straightforward.
Conclusion
Everybody would want to access the most recent shows for free, right? Well, you can achieve this through the use of Netflix Premium Cookies.
This article offers a stepwise guide on how you can achieve that. Read every part of it to understand and apply! Watch as many videos and movies as you wish.
Maybe you missed these great articles: