How to logout of Netflix with a Smart TV
To mitigate your fears, we've compiled a straightforward guide that'll be instrumental in resolving your logout problem. Read on for details:
Why Would You Want to Logout of a Netflix Account?
There are myriad reasons that can necessitate your logging out of your account. However, you should ensure that it's pretty essential that you undertake the process. Otherwise, it wouldn't be pleasant to keep login in every time you need to stream your favourite videos/movies.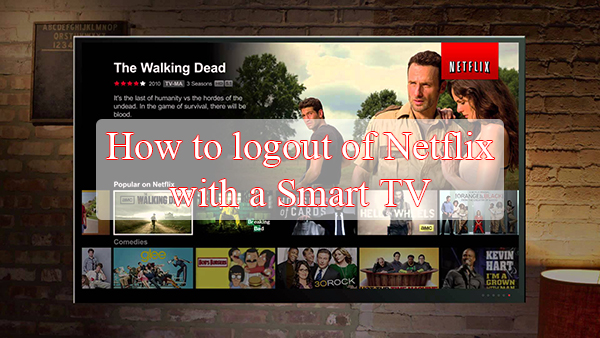 Here are some genuine reasons that can occasion a log out of Netflix from a smart TV:
Logged in on a device you barely use. If you have changed your TV, then it's only fair that you subscribe Netflix to your new/current TV and unsubscribe from the unused one.
If you logged in Netflix through a friend's TV. If you access your Netflix account through another person's TV, it's prudent that you log out before leaving their premises.
To improve functionality. In most cases, Netflix will be sluggish when logged in from too many devices. As such, you may want to consider logging out of some of the devices to increase the speed and the overall user experience.
It doesn't matter which reason (s) has necessitated the urge to logout your Netflix with your smart TV; this guide offers just what you need to complete the process.
Step-wise Guide of Logging Out of Netflix with a Smart TV
If you're to logout Netflix successfully, you must access the setting options of your account. Follow the following steps to complete the task:
Access the Netflix Home. To achieve this, you need to search for the Netflix folder on your home screen. Once you find it, you should click on it.
Access the Settings Section. When on Netflix's user interface, you should navigate to the left side of the screen and click on the menu and afterwards on the settings.
Note: Most of Netflix account holders complain of difficulties when accessing the settings section. If you fail to see the menu, you should hover your pointer around the left side of the screen. Navigate upwards and select a gear icon where you can access the settings.
Select the Sign Out Options. From the settings, you'll access the sign-out option, click on it. Immediately, you'll get a pop up that'll ask you to confirm the process. Click on the YES option.
Once you complete the process, you'll be given an option to use a different number. If you planned to sign in using a different Netflix number, then you should go ahead and sign in.
In cases where you can neither locate the settings option nor the gear, you should follow the following steps:
Open your Netflix app and grab your remote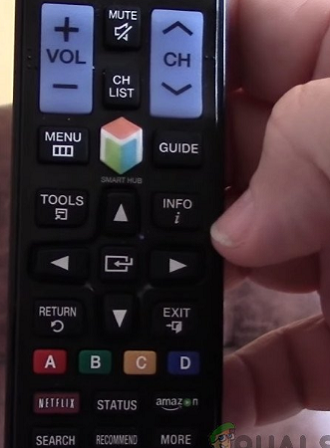 Use the arrow buttons on your remote to enter this sequence: Up, Up, Down, Down, Left, Right, Left, Right, Up, Up, Up, Up.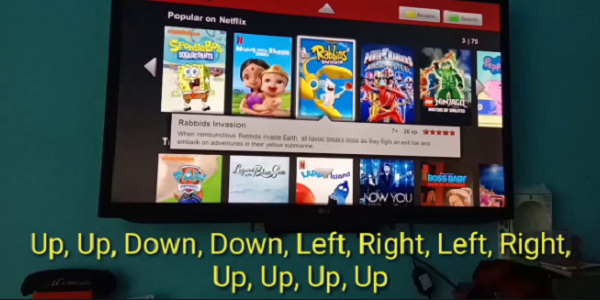 On completing this sequence, the app will offer 4 options including Reset, Start Over, Sign Out, and Deactivate.
Select sign out and confirm your choice. Immediately, you'll be given a chance to use a different Netflix number
Tips of Logging Out from Netflix Account Fast
While the logging out process may be complicated, you should never freak out. You'll realize how simple it is after completing the entire process.
However, you should follow all the prompts and instructions accordingly lest you become frustrated by the failure of every trick you try.
The biggest assignment is largely to access the settings section. As such, you must always seek for the settings as the very initial stage of logout.
If you've not discarded Netflix for good, you should never do way with your number! You can always use them again to log in to another device for a spectacular movie experience.
Conclusion
As evident from this article, signing out from your Netflix account on a smart TV can be a tedious task! In most cases, the users are unable to locate the settings of the application, thus making it pretty hard for them.
However, you should never worry! Every Netflix account has a settings section and it'll just be a matter of locating them. This guide provides a comprehensive on how you can access the settings and sign out your Netflix account from a smart TV.
Always avoid account deletion since you may require it within the 8-month grace period. All you'll need is to supply the number as requested by your new device.
Frequently Asked Questions
Can I use my Netflix in more than one devices?
Yes, Netflix allows its users to use a maximum of 6 devices on one registered account. The users can stream two movies or TV shows concurrently! Additionally, you can upgrade to 4 streams concurrently by visiting your account section.
What are the risks of using many devices on one Netflix account?
Always ensure that you avoid sharing your login details to avoid fraud. Remember that the more devices connected to your account, the slower it'll be. In some cases, this phenomenon can be highly prohibitive due to the inefficacy occasioned by sharing the account.
Additionally, you must share your account details only with people that you can trust. This way, you can be sure that no personally identifiable data leaks.
What are the benefits of having Netflix on a smart TV?
This option is the most convenient since it allows the entire family to enjoy Netflix shows. Private devices may require a password and are highly prohibitive especially for children.
Maybe you missed these great articles: