Netboom APK 1.2.7.0
Download Netboom APK Free for Android if you want to play high-quality PC games on your smartphone without any difficulty! Enjoy PC games now!
PC games offer stunning and glorious gameplay often in high-quality settings. They are designed for PC gameplay so you can expect no less. However, not everyone has access to high-performing computers or even computers for that matter. But that all changes today. Yes, with the existence of an app, everything is permissible!
Netboom is a PC emulator app that has over 1 million downloads in Google Play Store! In simple terms, this app is capable of playing any PC game on your phone thanks to its powerful system. In this app, you don't have to install any game, just the app itself! You don't need to have a lot of storage in your phone, everything is in the cloud. Explore and play countless games such as GTA V right on your phone. Curious to know more? Read on now!
What is Netboom?
Imagine something with me for a second. Imagine that you're playing GTA V on full settings. You're running around missions and shooting gangsters all while in a Chevrolet Camaro. What if I told you that this is all possible to play in your smartphone, would you believe this? At first you might not, after all, GTA V requires a PC with high end specs. How can a smartphone even dream to run it?
That is until you meet Netboom! This revolutionary app is a product of cloud computing technology. In simple terms, this app lets you play high-end PC games right on your smartphone without any problem. You don't even need to have a lot of storage space. Yes, you might know that GTA V needs several gigabytes of storage. However, Netboom allows you to play these games because the games are installed in the cloud.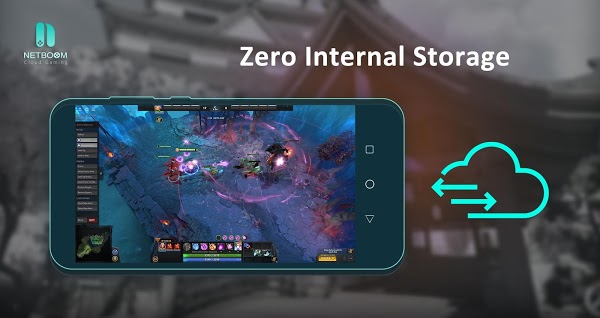 In the past, we can only play high end PC games in equally high-end PCs. But now, even if you don't have a smartphone with high specs, you can join in on the fun! No one can stop you from playing CS:GO, GTA V, Need for Speed, Call of Duty and tons of other PC games right on your phone. Thanks to the powerful app called Netboom. This app emulates a PC so it essentially turns your phone into one.
Enjoy these games in glorious 60 FPS and in the highest settings possible. There are no further tricks involved. You don't even have to do anything else, just download the app and you can enjoy it! If you're curious about how this works, read on!
Features of Netboom
Before Netboom, you need to first have a very powerful PC just to play games such as GTA: V and the likes. But now, you don't even need to have a PC! You just need to have a phone and Netboom! If you're wondering about how this all works, here are the features:
Access to a lot of games – Think of your favorite PC games. Now imagine playing them anywhere you are, right at the palm of your hands! Who needs an expensive gaming PC when you can play straight from your phone? In Netboom, you have access to every PC game there is. From the popular ones and even independent PC games on Steam/Origin/Blizzard. They're all in this app. Now, you don't need to wait for years just for developers to release the mobile version of your favorite game. You can play them straight from your phone with Netboom.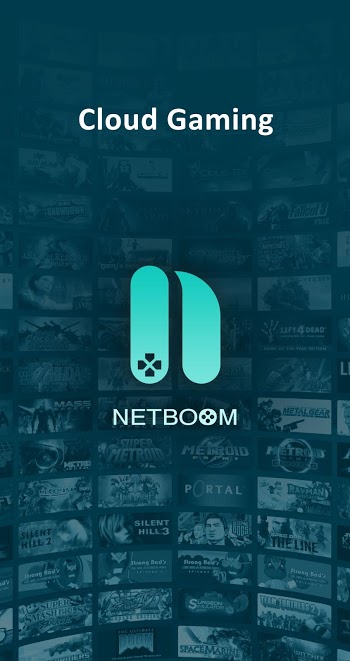 No storage space needed – What makes this app so revolutionary is that you don't even need a lot of storage space on your device to run games. We all know how space-consuming these modern games can be, but with Netboom, you just need 15MB. Yes, this is just the size of the app. No need to download the games on your phone since they're all installed in the cloud of the developers of this game. Think of it as borrowing a high-end PC from your friend but you can play the games right on your phone! Now, you don't even have to delete any necessary files just to download your favorite games.
High-graphics – This app would be useless if the graphics aren't on par with PC games. But it is! Netboom offers PC gameplay in graphics of up to 4k with 60fps. This means that even if your phone can't really support this, thanks to this revolutionary app, it can now! No need to settle for low settings just to play your favorite PC games. Thanks to Netboom, you can play your favorite PC games on your phone just like you would in a high-end PC.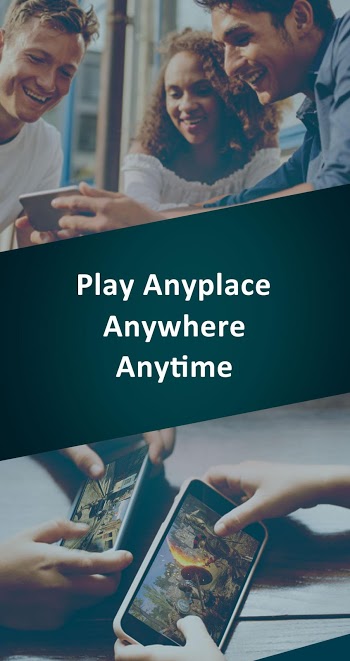 Less Latency – The problem with this system would be the slow interface. Since everything is stored in the cloud, you would need to have high-speed internet. However, Netboom offers less latency as they can lessen it down to 6ms for South East Asian countries. This means that you can expect a lag-free experience! This is a life-saver since most games nowadays such as CS:GO need you to have a high-speed internet connection in order to be playable. Otherwise, you would get left behind by gamers who actually use PCs.
Easy controls – You might be wondering how can you play PC games when most of them needs keyboard and mouse? Well, Netboom has an ingenious solution to that – virtual controls. This means that the controls would be converted to suit a mobile game. Think of it as just playing another mobile game, but with a PC game. Or you can also utilize their virtual and material mouse and keyboard controller.
One click download – Once you install Netboom and sign up for an account, you can now play whenever you want! You don't need to individually install games just to play them. You don't even need to update them as well as they are done for you automatically. That's the power of Netboom.
Location – Another good news for gamers around the world is that Netboom is available wherever you are in the world! Whether you are in the mountains of Russia or in the plains of Africa, so long as there's internet connection you can play!
Netboom APK
Netboom is a revolutionary app that allows you to play PC games right on your phone! The only problem is that it costs money every time you play. If you don't have any money, don't worry! Just download the unlimited time and you can enjoy playing PC games on your phone.