Nekkoto APK 1.2
Streaming anime is free and fun with Nekkoto APK. Enjoy an incredible inventory of anime shows and movies which you can watch anytime.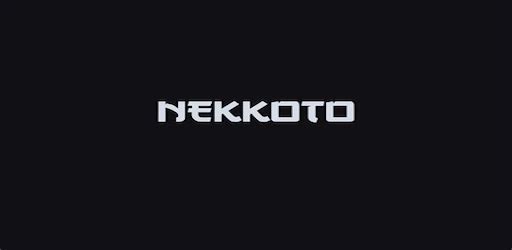 Download Nekkoto APK – Stream Free Anime
Streaming is a worldwide thing now with billions of people using streaming platforms like Netflix and Amazon Prime Video. But even if anime shows are being hosted in these streaming platforms, nothing can beat Nekkoto.
This app is perfect as it's primarily one where you can watch anime shows and movies. The app is free and stores so many incredible anime.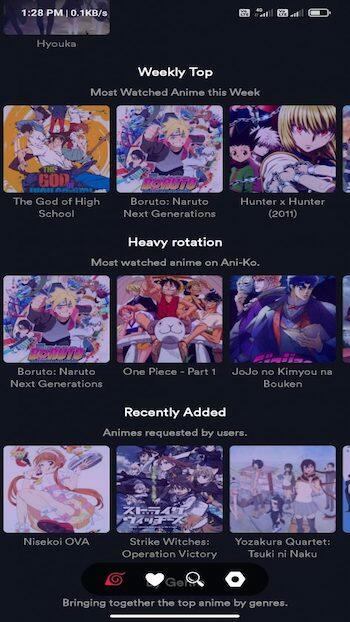 The anime industry is growing daily with many shows being published. The app has a great assortment of anime in all genres like slice of life, comedy, action, adventure and more.
It's packed with many useful features for anime fans such as bookmarks, list, request an anime and more. Watching anime is intuitive and easy with Nekkoto as it features all your favorite shows in one space.
Nekkoto: An Anime Streaming App
Many people worldwide enjoy watching anime shows. While there are many mainstream streaming apps that offers anime like Netflix; they're limited.
You won't be able to enjoy as many anime shows if you watch them from these popular apps. Instead, Nekkoto offers a solution where you can watch all the best anime titles on the planet. You can find anime titles in all sorts of genres to watch.
The app functions like any other streaming apps but it specializes in anime. Users can find thousands of titles to watch and many episodes to enjoy. It's an app that's fully functional complete with the best UI design and many customizations.
When you want to watch an anime, simply tap the title and you can browse the available episodes and season. There, you can also access subtitles and add anime that you want on your list. There are many reasons for users to use the app instead of paid streaming platforms.
A Large Collection of Anime
We all know that anime as an industry is growing rapidly. Every season, tons of new titles are published as well as sequels and continuations. Thus, Nekkoto is a must have for every anime fan out there.
The app is filled with all the anime titles that were released before and today. These include movies and shows as well as OVAs and other types of anime shows. Here are some of the anime titles to watch:
7 Seeds

Afro Samurai

Akame Ga Kill

Akira

Akatsuki no Yona

Arifureta Shokugyou de Sekai
As you know, there are many more anime shows that are free to enjoy here. Anyone can browse their large collection that's updated frequently.
Supports Many Genres
When you want to enjoy anime through the app, you can go through them by category. Nekkoto showcases a wide category selection like:
Adventure

Action

Comedy

Horror

Harem

Isekai

Mecha

Slice of Life

Ecchi
In each category, users can find many titles to watch. They're arranged alphabetically in the descending order.
Lots of Customizations
The app is also loaded with customizations that users can do. For instance, you can select to enable subtitles and if available, in different languages. While watching an anime, users can also pause, play, fast forward, rewind and browse the available episodes.
Not only that but in the settings, you can adjust the speed of subtitles, synchronization and more. The app has a built-in video player, so you don't need a third-party video player.
Moreover, you can track your watched history using an account in the app. But most importantly, users can add any anime title to their watch list. They can also remove any title that they don't want to watch here.
No Subscription Needed
You don't need any subscriptions to use Nekkoto. It's a free app that you can download now and use as you create an account. The app lets you use the app without any subscriptions as it's free and for everyone.
There are no restrictions when using it but you have to be fine with some ads. Moreover, it's an ever-changing app that has new features every so often.
Request Any Anime
If you're looking for an anime app, then Nekkoto is the one for you. With this one, you can request for anime shows and movies that aren't in the app yet. It's one where you can access the request form for free.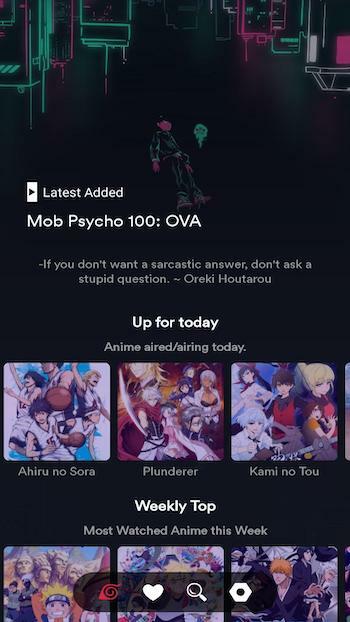 Although there's no guarantee that your request will be granted, it's great feature to have. Usually, the most requested ones are added to the app.
Download Nekkoto APK – latest version
With Nekkoto, users can access many anime shows for anyone to watch. Enjoy watching free anime.