Naruto x Boruto Ninja Voltage APK 10.8.0
Download Naruto x Boruto Ninja Voltage APK Latest Version Free for Android to enjoy real-time action. Fight to complete different missions.
An amazing and innovating game offered by BANDAI NAMCO Entertainment Inc., but created by Masashi Kishimoto. Lovers of the popular Naruto game were excited by the development of this title. This version of the game place players in an online world where they play continuously.
In this world, players would build impenetrable and formidable fortresses. The aim is to conquer their opposition, especially other players they face while playing. What makes this game interesting is the fact that it features favorite Naruto characters.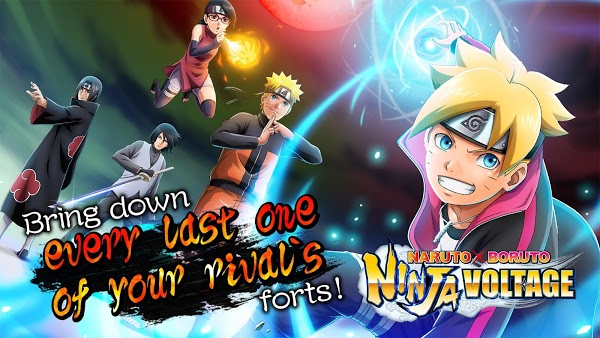 Another amazing thing about the game is that it offers incredible graphics, just like other Naruto games. It is one of the most interesting and visually striking games you'd find on Android devices.
Also, it's important to note that this a strategy game that features all the elements of an online strategy game.
Engaging Gameplay
Naruto x Boruto game boasts of interesting gameplay where players are always engaged. In this game, you'd build a ninja fortress and strategically set up traps and other characters to preserve your fortress. This will also help to prevent other players from attacking and destroying the ninja fortress you build.
It is important to note that the gameplay offers different missions for players to unlock. This comes with new items, materials, and characters. Another thing the game boasts of is shiny gameplay. In this game, players get to control their ninja band in 3D scenarios.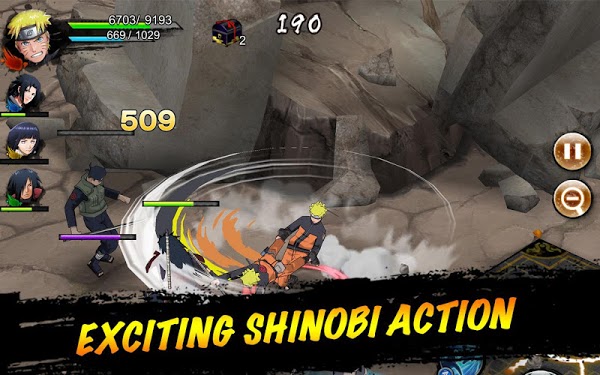 There are different characters in the game, like Sasuke's Sharingan, Naruto's Rasengan, and Kakashi's Chidori. Also, each of these characters has their special abilities, and this comes in the form of cards. These cards can be leveled up to improve the player's ability.
It is worth mentioning that you can get these cards when complete missions or when you open the Gacha capsules. You'd love this spectacular game if you are a fan of Naruto and Boruto. The eye-popping graphics and excellent controls make it enjoyable.
Key Features
Here are some of the key features to take note of in this game:
Ninja Clan: One of the key things to do in the game is to create clans. You can achieve this by gathering the best shinobi. This can be from the Naruto Next Generation, or from the Naruto Shippuden. With these shinobi, you can evolve and enhance your ninjas to obtain the strongest clan.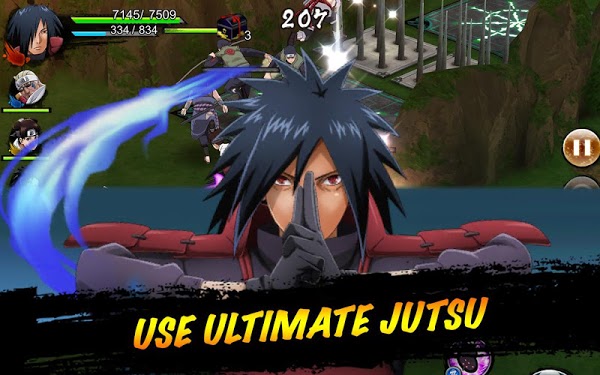 Fortress Battles: Protect the resources of your village by creating the ultimate shinobi fortress. Train your shinobi and use traps to defend your fortress from the attack from other players. You can also attack the fortresses of other players. It is important to note that protecting and attacking fortresses will increase your Battle Rankings
Multiplayer Missions: You can go on missions in teams containing four players. This will help you carrying out surprise attacks to defeat giant bosses.
Download Naruto x Boruto Ninja Voltage APK
Download the latest version of this game if you want to enjoy enhanced features for a smoother gaming experience. This includes the Boruto: Naruto Next Generation, and the Naruto Shippuden.