My Nurse Girlfriend APK 2.0.15
Want to experience the best dating sim ever? Play My Nurse Girlfriend and talk with the hot nurses and patient in this game. Can you get the girl you like here?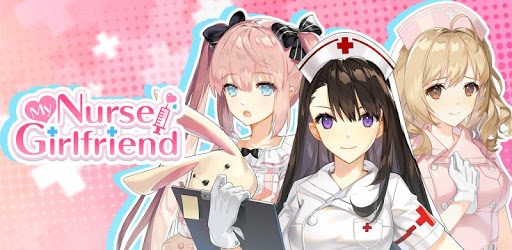 Dating simulation games are created to give users the feeling of having a lover even through game. Contrary to popular belief, these games aren't your typical ones that are exaggerated. Rather, games such as My Nurse Girlfriend allow you to experience different scenarios and meet interesting people.
If you're into these types of games, then you would do well to download My Nurse Girlfriend. This game is from the famous Genius Studio Japan Inc. responsible for popular dating simulation games. In this one though, the theme is set in the hospital. You'll meet 3 gorgeous ladies with whom you'll share beautiful connections and scenarios with. Here, you'll try to choose your ending yourself! Be involved and enjoy the game!
Choose Your Girl
There are certainly a lot of dating simulation games today. But the most popular ones seem to be the ones about Anime characters. These games are fun and they are well-designed. They seem to have different themes and stories as well. Games published under Genius Studio Japan typically are dating simulation games that have central themes.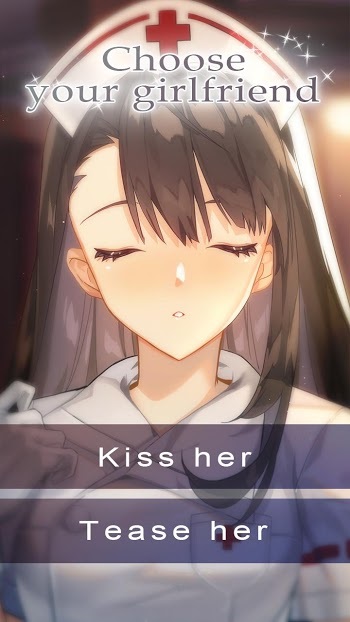 A popular one with more than a million players is My Nurse Girlfriend. In this game, you're a boy that's a star soccer player on the school's soccer team. But due to an unfortunate injury during practice, you get sent out to the hospital. There, you get your leg treated while you stay at the hospital for a while. But there, you'll also meet 3 beautiful ladies with unique personalities and looks. These characters are Louisa, Miki and Rena. Here, you'll try to choose your ending and pursue the girl that you truly love among the three! Can you choose the best ending for you? Dare to play this amazing and heart-pounding game today.
Features of My Nurse Girlfriend
What would you do when 3 girls are suddenly into you? Will you run away? Or will you confront them with all you've got. Who would you choose? In My Nurse Girlfriend, you'll be faced with situations like these.
Inviting Theme – The hospital can be a scary place especially if you're the one being admitted to it. The people are gloomy and sickness is just around the corner. But sometimes, it can be a place of hope and a place where you can meet your dream girl! Or in the case of My Nurse Girlfriend, your dream girls. In this dating simulation game, you are a soccer player that had an unfortunate leg injury while on practice. As a result, you are sent to the hospital. But all is not lost as there are a ton of exciting events waiting to unfold!
3 Beautiful ladies – In this game, you'll have chance encounters with 3 beautiful ladies. 2 of them are nurses and one a patient. The characters of interests are Louisa, Miki and Rena. Louisa is a kind nurse that always takes care of you. As the oldest one among the group, she seems to have a lot of experiences. Then, there's Miki who's considered a Tsundere. She may seem cold and distant but she's just shy. She's also popular among the patients in the hospital. Then, there's the crazy patient Rena who seem to be as unique as the other two ladies. Will you be the one to become their knight?
Astonishing graphics and controls – In My Nurse Girlfriend, you just need to appreciate the well-designed characters and locations. The theme is the hospital so you can expect a lot of the locations will be set there. But you'll also experience different events that will get your heart pounding.
Choose your ending – In simulation games, the players are usually allowed to select the next course of action. In My Nurse Girlfriend, this is true! You can select which ending you like. Select from the 3 girls and get the girl of your dreams! Can you unlock their hearts?
Download My Nurse Girlfriend APK
My Nurse Girlfriend is a fun dating simulation game with a hospital theme. Follow your heart even when it leads you to the hospital!