My Heroes SEA APK 7.41.0
If you are a fan of retro pixelated games and Diablo-style barrage shooting games, then this is for you. Download My Heroes SEA APK Latest Version free for Android to get started.
This pixelated free roaming shooter game is fun and addicting to play! Destroy hordes of pesky enemies and use DPS tactics to secure victory. Download My Heroes SEA for Android and to enjoy now!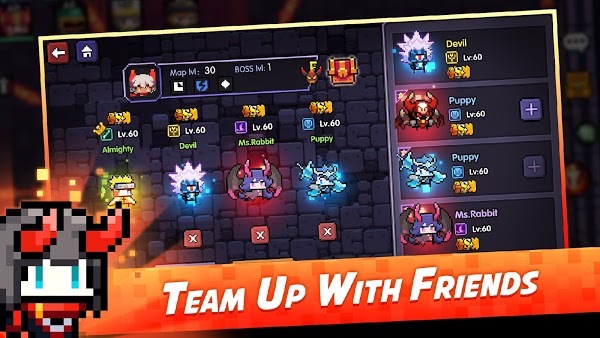 The graphics are cute and retro, to say the least. You'll instantly become hooked. Also, the controls are simple. Movement is achieved from the left joycon. Additionally, attacks are all linked to commands on the right side of your screen.
The New Player's Guide to My Heroes SEA
If you are a new player and are just getting into the game, we have listed many details to help you get started. This is the Beginner's My Heroes SEA Guide for all new players! After reading through these different aspects, tips, and tricks, you'll be on your way to becoming a pro of the in no time. Without further ado, let's begin!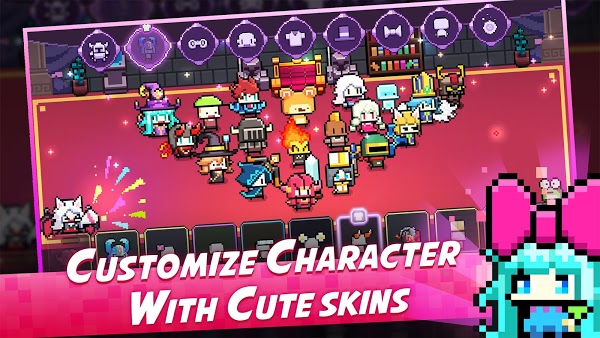 Know your cosmetics: Going to the bottom left of your map will lead you to the clothing shop. You can tell with the cloth icon that is above the shop. Here, you will be able to use diamonds to spend on a ton of interesting customization option. You'll be able to use skins, colors, and many more. These won't add any stats to your character, but it's a cool way to look good and feel special.
Know Your Classes: There are actually 5 different classes that are available in-game, but there are 2 that need to be bought with your jewels. The Mage card will cost you 30 diamonds, while the Ninja will cost 50. However, these will also be available through steady grinding. You can obtain the Mage leveling your Priest to Lv.48. Likewise, the Ninja will require both your Fighter and Ranger to reach Lv.48 each. The Ninja is more skilled and will cost more effort, but it's worth it.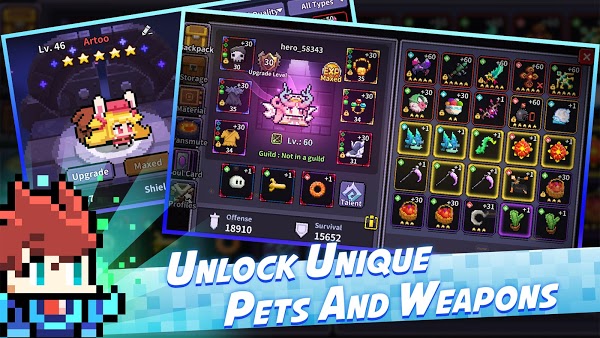 Draw Chest: We recommend using the gacha system with your diamonds. This is the most efficient way to spend your currency.
Stick with a Single Weapon: Make sure to stick with one weapon and upgrade it. If you decide to switch to another, you'll lose all of the work invested in your previous weapon.
Download My Heroes SEA APK