MX Player Pro APK 1.26.7
Download MX Player Pro APK – Latest version – Free for Android if you want to watch all your videos effortlessly and easily! Watch comfortably now with this app!
The rise of technology gave birth to many forms of entertainment nowadays. Today, there have been countless movies, tv shows, and anime shows that have been made. But there will be more since the demand for these haven't waned. For this reason, we can now watch media from your smartphone right now. Because of this, the need for video players have risen considerably.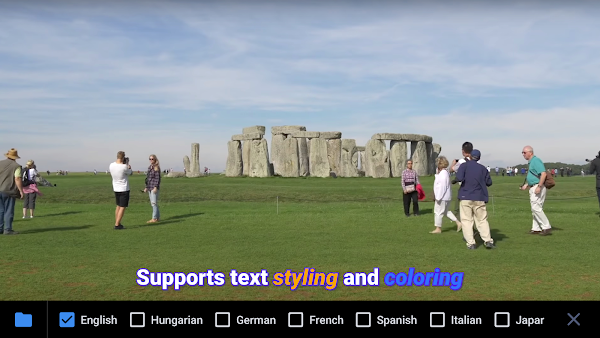 MX Player Pro is a premium video player app that has over 1 million downloads in Google Play Store. Take note that this is the premium version of the app of the same name. In this app, you can watch any video seamlessly and easily thanks to the features of this app. There are tons of things to do in this app so read on if you want to learn more!
What is MX Player Pro?
Videos nowadays are plenty. There are everywhere, from social media to online streaming apps – we watch plenty of them. This is thanks to the rise of technology where we can now watch movies, tv shows and anime right into our smartphones. We no longer need to constantly watch on our televisions. That's why the need for video player apps have risen as well.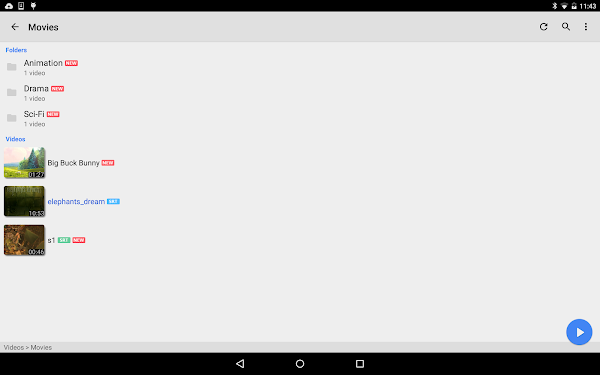 Thankfully, there are apps such as MX Player Pro which can play tons of videos effortlessly! Aside from that, the lightweight design filled with functionalities will blow your mind. This is why the app already has 1 million downloads in Google Play Store. Aside from that, the app is loaded with features that you can't find elsewhere!
It supports hardware acceleration, multi-core decoding and more. Plus, it allows you to pinch to zoom and zoom and pan. In MX Player Pro, you can easily zoom in and out of your video by just pinching and swiping across the screen. You can also change the zooming options by tapping the button. You can select different video formats easily. Aside from that, the app also supports subtitles and subtitle gestures. You can just scroll forward/backward to move your subtitle. Then, you can also change the text size, color, background color and position of the subtitle.
You can also access the kids lock where you can allow kids to watch videos without having to worry about accidental touches. Aside from that, MX Player Pro allows users to watch media content easily and in beautiful interface. Read on to learn more!
Features of MX Player Pro
MX Player Pro is an awesome video player app that allows you to easily watch movies and tv shows with ease! Aside from that, it packs a lot of features you wouldn't expect! Here are its features:
Hardware Acceleration – MX Player Pro allows hardware acceleration where you can apply it to more videos thanks to the help of HW+ decoder. Thanks to this feature, your viewing experience will be greater since the application will offload certain computing tasks onto specialized hardware components within the system. This will allow greater efficiency than what is normally possible. Meaning, you can have a more pleasant and smooth viewing experience at not extra cost!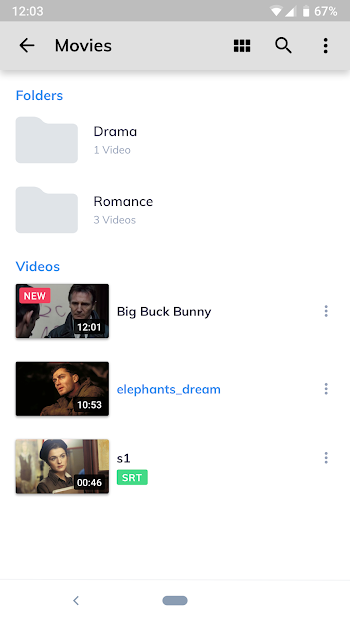 Multi-core decoding – MX Player Pro also features multi-core decoding where your device will play videos more smoothly and quickly. MX Player Pro is the first Android video player to have this feature since most only support dual-core decoding. Because of this, you will no longer have to suffer slow playback speed on other video players!
Zoom – Aside from that, MX Player Pro features intuitive zoom features for maximum convenience! Now you can easily zoom just by pinching the screen. You also swipe across the screen to pan the screen. You can also zoom and pan which is available in the settings All in all, MX Player Pro allows convenience for users by featuring zoom features right at your screen.
Subtitles and subtitle gestures – Of course, for international videos, you'd need subtitles. MX Player Pro features intuitive controls for subtitles. You can also have access to subtitle gestures where you can scroll forward/backward to move to the next/previous text. Then you can also move the text up and down to adjust the position for better view. Or you can also change the text style, size, color, background and position. Lastly, MX Player Pro supports plenty of subtitle formats: DVD, DVB, SSA, smi, srt, sub, idx, mpl, txt, pjs, vtt and more! This means that you can virtually watch any video with subtitles that can be supported by the app.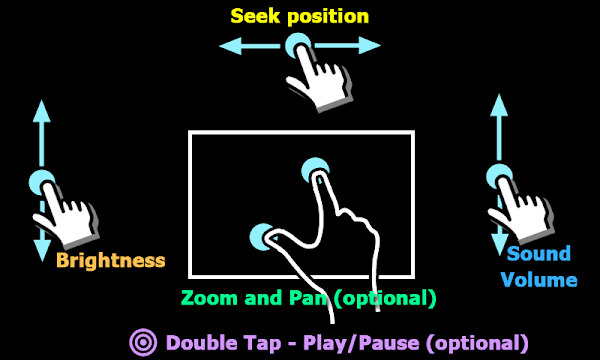 Ad-free experience – The paid version MX Player Pro also allows seamless viewing experience without ads! No ads is one feature that the pro version has and that the old free version doesn't have. This means that you will have a non-intrusive experience and you can enjoy a viewing experience even for hours!
Easy interface – MX Player Pro has a clean and minimal interface to allow you to focus on watching movies, tv shows or any video you wish! The best part is, you can change the theme color from the default one which is white and blue. This way, you can let your personality show through! The app supports plenty of colors to make as your theme. This lets you mix and match different colors as your theme so you don't have to worry about anything.
Supports lots of video formats – MX Player Pro also supports plenty of video formats. Whether .mp4, avi, mx or any video format, MX Player Pro allows you to play it! This wide support for video formats is unparalleled in MX Player Pro. Because in other apps, they only support a limited number of videos which limits the number of videos the user can watch. But with MX Player Pro, you can watch without limits!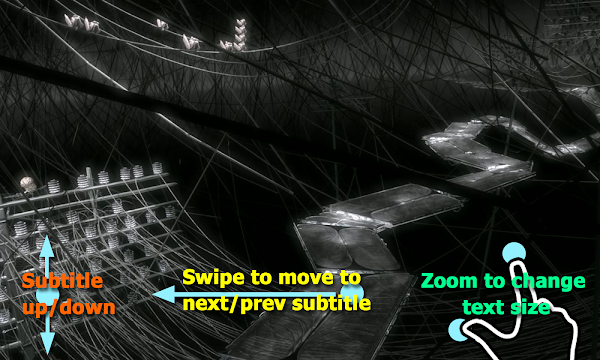 Convenience - This new version of MX Player Pro offers maximum convenience for your viewing pleasure. This popular video player app has all the basic plus advanced features you need for the perfect viewing experience!
Download MX Player Pro APK
MX Player Pro features an intuitive and seamless viewing experience for the user's convenience. Download the latest version and enjoy all these features for free!