Mobile Legend Offline APK 1.1.206
If you want to enjoy a fun idle RPG game, you can download Mobile Legends Offline APK now. Here, you can play with popular ML characters and enjoy.
Mobile Legends Offline APK – RPG Game
There are so many enjoyable RPG games that we can freely download right now. Games like these are popular since they allow players to have fun with Idle gameplays.
But if you love Mobile Legends and you've been playing it for a long time now, then you can't go wrong with Mobile Legends Offline today! Here, you can have fun with an offline RPG idle game that you can enjoy right now.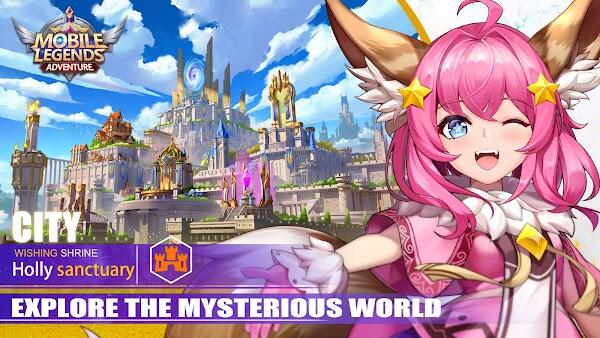 In this game from Moonton, you can enjoy training your squad of five as you battle against monsters. Here, you can go on countless adventures as you can collect various characters that are all-powerful.
You're free to enjoy characters like Anna, Martis, Zhask, Yu Zhong, Shar, Gavana, Tia, Xeno, Estes, Miya, Grock, Belerick, Alpha, Claude, Harley, and more. If you're someone who enjoys countless adventures, you can have fun with so many fights here. You can challenge other players as well in this game.
Fun Idle RPG Game
There are so many RPG games that you're able to have fun with right now. These games are fun and exciting as they don't take much of your time. RPG games let you play the role of the main character as you embark on various adventures today.
You'll be able to unleash your skills and dominate monsters in your quest for glory. If you want to enjoy one of the most popular RPG games right now, try Mobile Legends Offline, and you won't be disappointed!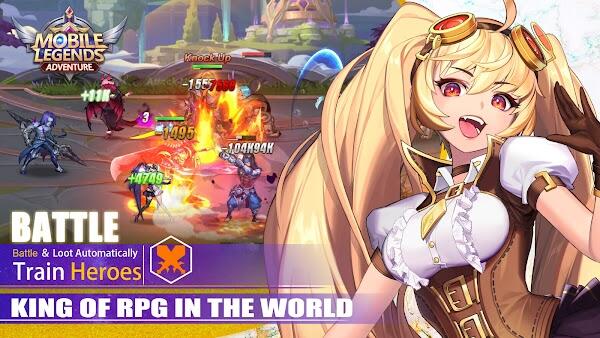 This game will appeal to Mobile Legends players the most since it's set in that universe. Here, you'll be able to go through countless game modes like Campaign, Labyrinth, Tower of Babel, and more.
You're free to unlock and enjoy many characters from the game separated by various types and roles. The roles include Marksman, Fighter, Tank, Mage, and Support. Then, characters are divided by their types like Order, Chaos, Tech, Martial, Dark, Elemental, and Light.
In this game, you can unleash your unique skills as you battle against real players worldwide! Feel free to have an enjoyable time playing RPG now.
Mobile Legends Offline Features
Mobile Legends Offline is one of the best RPG idle games that you can play today! Enjoy these features that you can get here.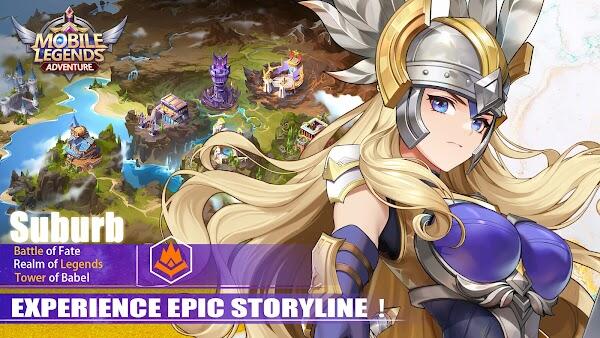 Iconic gameplay – If you're someone who loves playing RPG games, these are very enjoyable to play. These games are popular, especially for people who love to fight and collect characters. You can enjoy countless adventures today with RPG games, as they're free to download.
If you're looking for an enjoyable RPG game, Mobile Legends Offline is the one to download. This is from the ML universe that you know and love! This is why it's popular and loved by many.
You can enjoy a fun game where you can fight against countless monsters using your heroes in this game. You can unlock many heroes today that will fight for you like Estes, Badang, Aurora, Cyclops, Miya, Eudora, Harley, Hylos, Zhask, Shar, Layla, Saber, Natan, Lolita, Lesley, Atlas, Angela, and more.
These heroes are divided by their type and role as well as their equipment. Feel free to unleash their skills today as you battle countless monsters in different stages.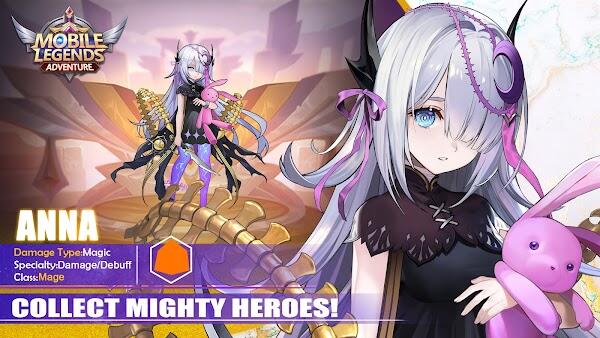 Ferocious characters – If you're itching to fight today, then Mobile Legends Offline is the game for you. It contains many of the famous heroes that you can enjoy in the Mobile Legends universe. They're all divided by roles, types, and equipment so that you can enjoy them all.
The heroes include Anna, Zhask, Martis, Shah Torre, Gord, Bruno, Jawhead, Lancelot, Gusion, Odette, Uranus, Fanny, Tigreal, Kaja, Alice, Granger, Hanzo, and many more. Each hero has different skills that you can freely use in battle today. You can enjoy the intense fights that the game has to offer.
Plenty of stages – In this game, you're free to go through many stages in lots of game modes. There's the Campaign mode where you can enjoy the story as well as fight for glory.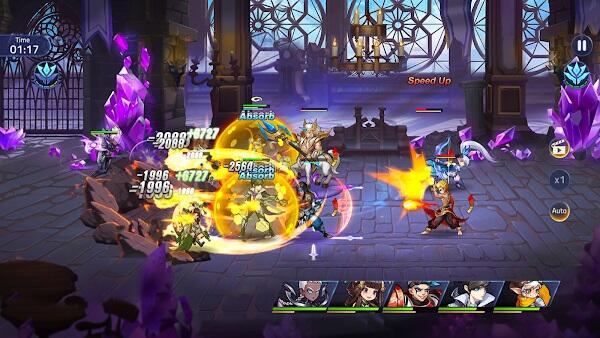 You're able to complete dangerous missions here as you grow your heroes today. Upgrade them and equip various items to make your heroes stronger! You can also enjoy other game modes so you can increase your experience and skills.
Challenge real players – Another thing to look forward to here is playing against real players. Feel free to fight against others as well as challenge bosses through raids!
Download Mobile Legends Offline APK – Unlimited diamonds
If you enjoy RPG games, then Mobile Legends Offline is the best game that you can download now.