Missile Dude RPG APK 99
Download Missile Dude RPG APK – latest version – free for Android and experience the ultimate missle-shooting game! Do you have what it takes to defend yourself against monsters?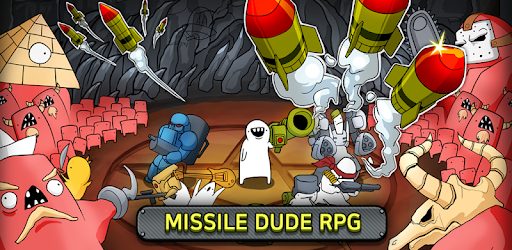 | | |
| --- | --- |
| Name | Missile Dude RPG |
| Updated | |
| Compatible with | Android 4.0+ |
| Last version | 99 |
| Size | 49.25 MB |
| Category | Role Playing |
| Developer | Dude Soft |
| Price | Free |
| Google Play Link | com.dd.mk.vip |
Shooting and defense games have become big these past years. These genres are mostly played by the general population since they're easy to digest. Plus, not to mention, they're super addictive once you get to play them. Nothing can stop you from playing these games once you get the hang of them.
Missile Dude RPG by Dude Soft is one such game. This game has amassed over 500 thousand downloads in Google Play Store. Although this game may look like a simple shooting game, it's enough for half a million people to get curious over it. But what exactly makes this game so addictive? In this article, you'll find out! Let's dig in!
What is Missile Dude RPG?
As kids, we've dreamt of being a hero and killing all the monsters standing in our way. We probably came up with some over the top imaginations just to entertain ourselves. Think of Missile Dude RPG as a culmination of your childhood dreams into a playable game!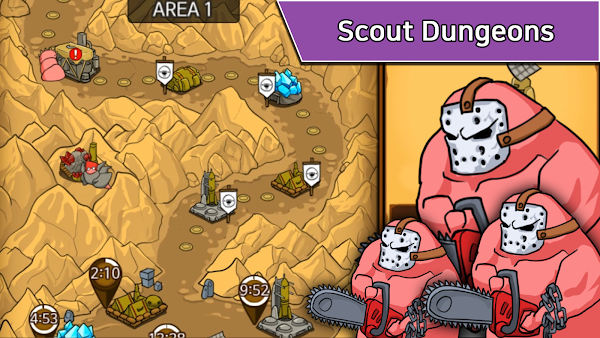 Missile Dude RPG is a role-playing shooting game that allows you to kill all demons using your holy rocket. That's your sole purpose in this game – to eradicate all the demons and reach the final boss. To help you with this, the game offers a nice variety of upgradeable rockets and other items. Although the gameplay may sound simple (and it is!), it's still entertaining especially for kids at heart.
For those who like action games, Missile Dude RPG is your paradise! This game offers infinite playability and tons of action. Nothing comes close to the addictive nature of this game. As for the controls, it's mainly just aim and shoot. Your character is static all throughout so no need for controls. You just need to prevent the monsters from getting on your side of the map. To do this, lethal force is necessary and permitted.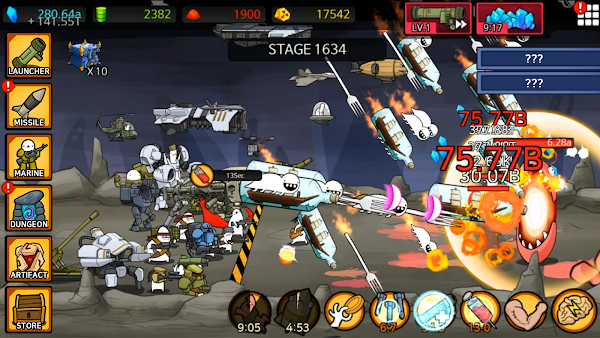 But as you progress through the stages, take note that the demons will also get stronger. That's why you need to constantly upgrade your missiles or buy more powerful ones. You'll also need to stock on some helpful items such as potions. Overall, the graphics is neatly-designed with a hint of cartoons. This makes it a smash hit for small children and kids at heart!
Features of Missile Dude RPG
When we play shooting game, the same old boring cliché story is what greets us. But not with Missile Dude RPG! This game is such a breath of fresh air that a lot of people are willing to download it and play for hours. Here are the features:
Unique Gameplay – The gameplay of this fresh new game is very unique. You'll fight against hordes of monsters as a cartoon character. Yes, it's simple and straightforward but it packs a lot of unique characters to get you playing for hours! You need to eliminate all the monsters before they cross your line! To do this, you need to constantly upgrade your missiles and to recruit more people and firepower to your team. This is what makes this game so fun even after playing for hours!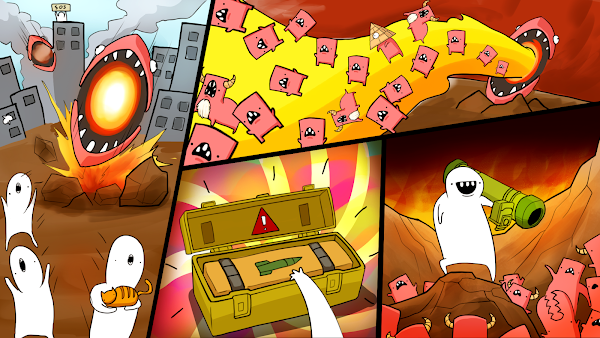 Plenty of Stages – In this game, a stage typically just lasts less than a minute. In each stage, a wave of monsters comes at you and you must kill them with everything you've got. Of course, at first the monsters are weak. But as you progress, you'll meet powerful monsters and bosses so you need to also upgrade yourself and team with powerful weapons. Plenty of stages means plenty of entertainment!
Upgrades – In this game, you can upgrade your missiles as you progress. There are plenty of upgradeable weapons in this game primarily your missiles. You can even fire fork and dragon missiles! That's the fun aspect of this game. You can also unlock other weapons to help you. But the key is to constantly upgrade your weapons in order to destroy your opponents effortlessly. Otherwise, you'll get annihilated by the monsters instantly!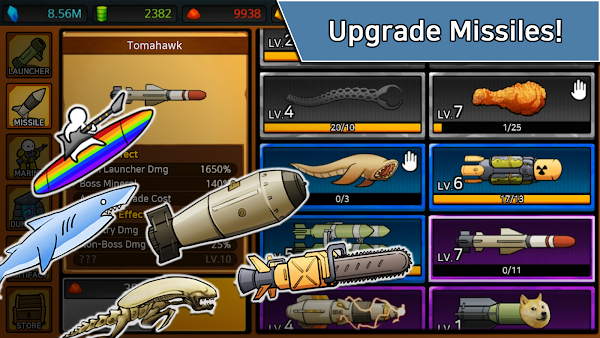 Variety of weapons – In this game, you can buy tons of weapons to protect yourself against the hordes of monsters! There are primarily missiles, dropport, and other weapons. You can unlock these at different stages of the game so be sure to play constantly. Of course, these weapons cost money and you can get these by entering new stages or buying them with real currency. More importantly, the missiles in this game are what makes this game so fun, there are so much variety that you can even create a whole army as you reach the later stages!
Attractive graphics – Missile Dude RPG doesn't disappoint in the graphics department. This game is the epitome of epic gameplay and graphics with its cartoonish animation. It's not 3D but just a flat 2D graphics but even so, it's well designed. Everything from the weapons to the characters are funny-looking and cool-looking. The funny aspect is what Missile Dude RPG is probably going for because the monsters don't look realistically scary.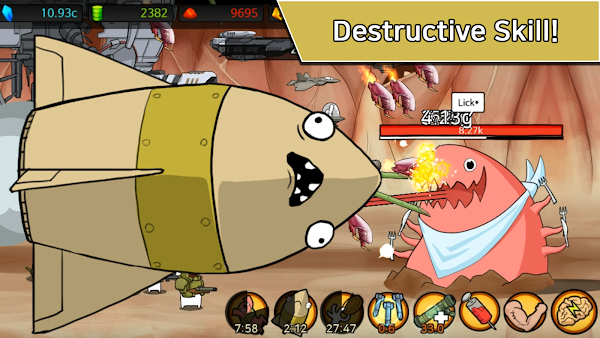 Easy controls – Missile Dude RPG controls is automatic, meaning you don't need to point and shoot. Just put your characters behind the line and they'll automatically shoot every monster. But when you have skills, you can manually use them by tapping. Just note that they have a cooldown timer.
Tips for Playing Missile Dude RPG
Even though Missile Dude RPG may look silly at times, it's actually a pretty hard game. Here are some tips for beginners:
Upgrade your launcher – Your main damage dealer is the launcher. Whenever you can, you should upgrade it as much as possible. When you receive money, your first priority should be to upgrade your launcher.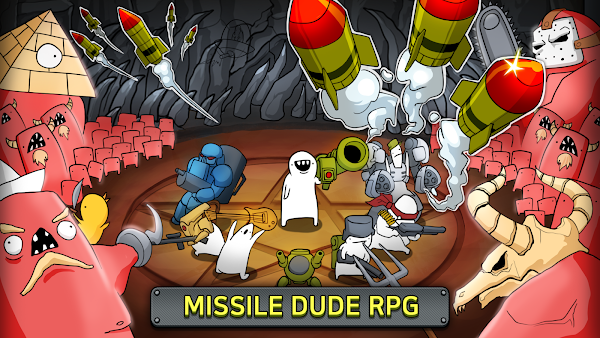 Go to dungeons – If you find yourself stuck at a certain stage and you have no money to upgrade weapons, take advantage of dungeons. When you visit dungeons to defeat bosses and get rewarded handsomely! This is a great way to rack up some extra moolah when you don't have any money at all. Just be sure that you equip your strongest weapons to survive!
Missile Dude RPG APK
Want to download Missile Dude RPG but don't want to wait a long time to upgrade your weapons? Download the unlimited all now!