Mini DayZ 2 APK 1.3.2
What will you do when the world suddenly falls into ruins? In Mini DayZ 2, you'll be tested as you try to survive. Find survivors, lead them and try to survive now!
The world today is in a situation that has many viruses going around. We're in a state of pandemic and it's not an easy situation for most of us but we're surviving. In Mini DayZ 2, you're thrown in a similar situation but with a much worse world where viruses have spread everywhere. Here, you must do all you can to find survivors and become their leader. Then, you will go to different locations in search for food and weapons.
This game from Bohemia Interactive a.s. is similar to the Fallout series where you'll need to survive. Try to develop a base of operations and grow your community as you meet more survivors. Then, you can explore places and loot weapons as well as food. Keep your morale and health in check and survive!
Survive in this Barren World
We live in a world today where we're constantly fighting the virus that has been spreading worldwide. It's a tough world to live in today but in Mini DayZ 2, you will be living in a world where the virus has spread everywhere. Here, you'll need to find survivors that have been scattered everywhere. Build a community and establish a base so you can safely live your lives. There are a lot of dangerous locations and places you can explore to find weapons and food.
In this game, your task is to lead a group of survivors as you establish a base. Then, you need to embark on raids and go on different locations to get weapons, food and other items that will help you survive. Here, you need to grow plants and battle a lot of elements to survive. You can also unlock blueprints to create homemade weapons and gears to protect yourselves. There are many locations you can explore here but you need to be careful.
You also need to watch out for you and your group's hunger levels, morale and infection levels!
Mini DayZ 2 Highlights
In a world riddled with virus, it's not safe anywhere! Try to survive in Mini DayZ 2 and lead a group of survivors.
Survive in this world – Our world is a vulnerable one where we can be infected with a virus anytime. What we're experiencing today has already spread in Mini DayZ 2 where you'll need to save humanity. The world has been thrown to chaos and you need to gather the survivors to build a base. Here, you need to lead these people into safety and you should do everything to survive. To do this, you'll need to venture into different places to gather food and items.
Then, you'll also need to create weapons and armors to protect yourselves against dangerous people and animals. Establish a base where you can safely live and grow plants to be self-sufficient. Here, there are many challenges and trials that await you and your group!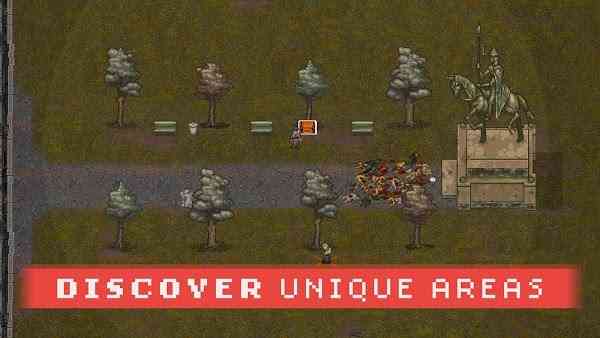 Go to different locations – In this game, almost every place is dangerous. But once you go to different places, you will encounter all sorts of things. From the woods to the streets, you can go to a lot of places to get items. Forage for food and loot items you see on the streets to help you survive. Here, there are many places you can go to but most of them are dangerous.
Find survivors and establish a base – In Mini DayZ 2, you'll need to go to different places to find survivors. These people are scattered everywhere and only you can lead them to safety. Once you do that, you'll need to find a suitable place where you can establish a base. Here, you'll need to do everything you can to survive such as planting trees and plants and so on.
Fight elements and enemies – In this game, you'll be facing a lot of zombies and dangerous animals everywhere. You need to arm yourself with weapons so you can fight them and get away safely. But you can also find valuable items in different places so you need to search all of them.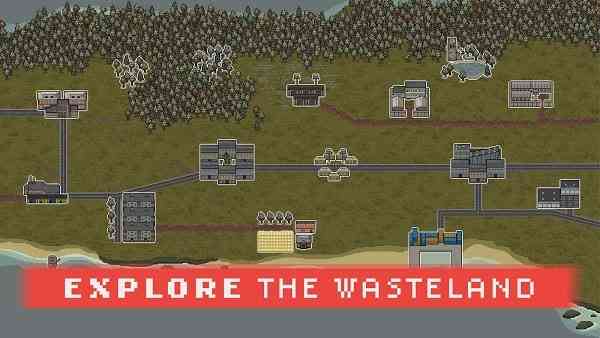 Unlock blueprints – You will also come across blueprints here that you can use to create makeshift weapons and armors. These will come in handy when dealing with dangerous animals and people. Try to collect as many weapons as you can!
Gather food and resources – Here, you must also regularly check your team's health, morale and infection levels. Try to stay healthy by gathering food and resources always. You'll never know when something might be bad!
Mini DayZ 2 APK – Latest version
Be ready for the apocalypse in Mini DayZ 2! Survive and find food and weapons in this game now.