Metamon Island APK 1.8.5
Download Metamon Island APK, an exciting game where players get to explore an island with their Metamon pets – catch them in the island, heal them and train them.
An In-Depth Description of Metamon Island APK
As stated above, Metamon Island APK Android is an exciting game that involves exploring an island with your pets which are Metamon. You are expected to gather new Metamons to your team and take care of them just like you will when you have an actual pet – you will catch them in the island, train them in your way and heal them if the need ever arises. You will also participate in battles against other Metamon, and if you win, you will progress in the game and earn money. Metamon Island APK Android is a relaxing game you can play in your spare time – one you do not want to miss out on.
Metamon Island was published by Casual Azur Games, a single-player mini-survival game with simple gameplay. The main character in this game finds himself on a strange island filled with numerous unique creatures called Metamon. These creatures are somewhat like monsters but the cuter version. The Metamon in this game are aggressive and not so interested in getting to know a person – this is one quality they all share. Even though they share one quality, each Metamon is unique and has its characteristics, so players should keep this in mind when forming their strike force.
The Metamon Island APK latest version is about capturing and fighting in the magical monster world with many Metamon pets. As stated above, players will go on different adventures to collect a team of monsters of their own. There are so many things that they will need to consider when choosing these Metamon pets, and one of them is their unique skill. In this game, you should always be ready to collect Metamons, as you can come across them anytime. It is a huge island; you are expected to fight to help your team get new members.
Think of yourself as a monster hunter and trainer the moment you start playing this game. Once you collect the Metamons, they belong to you, and you are expected to train them and treat them in cases of injury during battles. In every level, you will collect points which you can use to upgrade your monsters – this gives you a better chance of winning your battles. It would help if you never overlooked training your Metamon pets, as this is the only way to prepare them for battles. Also, you should never forget to send them back to base at the right time for recovery and healing.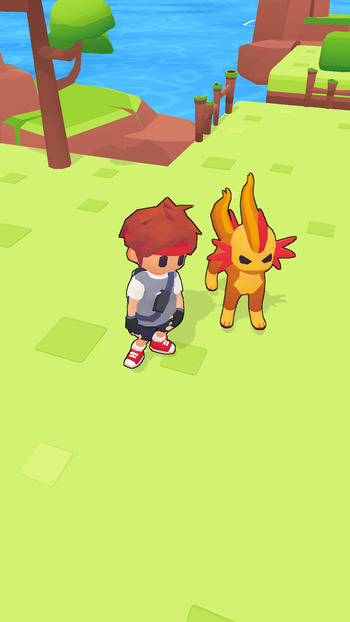 Keep in mind that the stronger your Metamon pets are, the easier it will be for you to pass the levels in this game. Apart from using your Metamon pets to fight battles, you can also tame them for support in battles. The game features simple controls, so you will quickly get the hang of it. The gameplay is also pretty simple, and players will not need to worry about controlling their Metamon pets as they know what to do in every situation. All left is for you to get the most out of the Metamon Island gameplay.
Metamon Island APK is free to download and play from our site – there are some in-game purchases, but you can get this free with our modified version (this will be explained below). Our site offers a straightforward Metamon Island APK free download process so that you can get right to it.
Metamon Island Modified Version
If you are wondering how to get the most out of the Metamon Island gameplay, you have come to the right place. Our site offers a modified version of Metamon Island, which gives players access to more features and benefits for a better gaming experience. With our modified version, you can access in-game items for free, and you will not need to pay for the different in-game purchases. Written below is one of the benefits you get to enjoy with our modified version.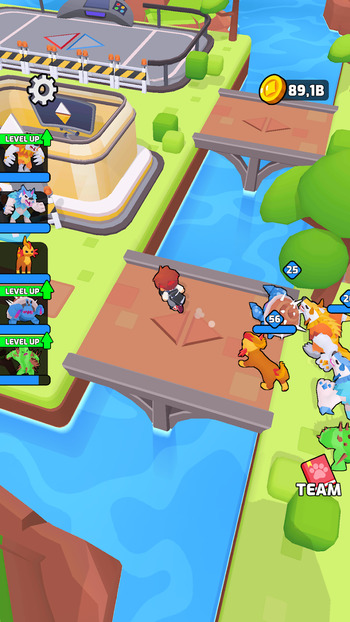 Metamon Island APK Unlimited Money: with our modified version, players get unlimited access to money (in-game currency) for in-game purchases.
Features of Metamon Island APK
Now that you know about Metamon Island let us look at some of the exciting features this game has to offer.
Many Metamon Pets to Collect: collecting Metamon pets is the major feature of this game, and because of that, the game features a wide variety of Metamon pets for players to collect, train and heal. Once you start collecting, you will surely not want to stop. Also, you will never run out of Metamon pets to collect. As stated above, you need to consider each Metamon characteristic when choosing them because only you know what you want in your strike force
Rare Monsters: some monsters are common, and you will come across them more often than not. The further you progress in the game, the more rare monsters appear. So, if you want access to these rare monsters, you should stick around.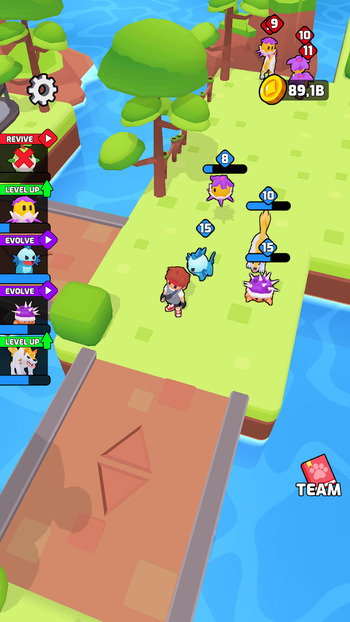 An Endless Island to Explore: Metamon Island features an endless frontier for players to explore. You can explore the island to your fullest while searching for Metamon pets to add to your strike force and train.
Bright 3D Graphics: if there is one thing you will fall in love with apart from the exciting Metamon Island gameplay is the bright 3D graphics. It is a pretty colourful game – the colours are brightly displayed – so if you are a fan of that, you should check this game out.
Other Features Include:
The game features simple gameplay.
The controls in this game are pretty easy to understand.
The game features auto-click game mechanics.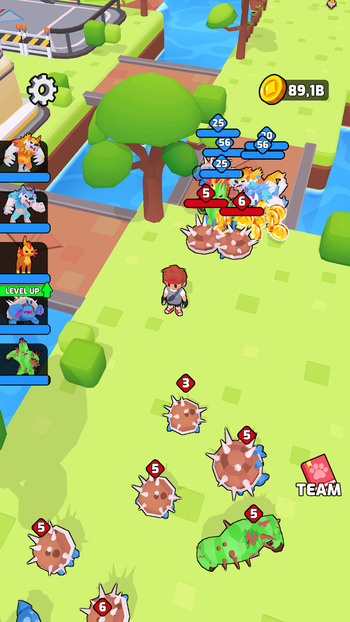 Conclusion
There you have it – all you need to know about Metamon Island APK. With all that is written above, there is no doubt that this game is pretty exciting to play. Get ready to explore an island filled with Metamon pets and collect yours to build a strong strike force for battle. Our Metamon Island APK download is straightforward – so what are you waiting for? Hit that download button now!