Merge Snake APK 1.6.20
Download Merge Snake APK Latest Version free for Android. Compete against dozens of other snakes as you collect and grow to ridiculous sizes.
This is a fun and competitive online arcade style game. Control your own little snake in a map full of enemies. Although they start small, this reptilian predator will gradually grow the more you progress.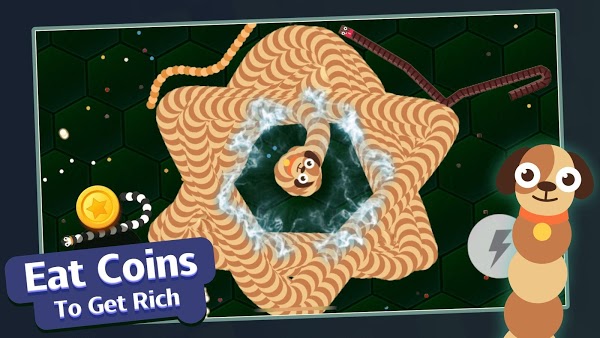 In the end, your objective is to remain the biggest and most dominant.
How to Play Merge Snake
Learning how to play this game is quite the easy task. Once you download Merge Snake for Android and open it up, you will be introduced to something similar to Snake.io.
The actual gameplay is one-for-one with Snake.io. You will need to collect coins while controlling your snake. The more coins you collect, the bigger your snake will grow. The point is to become the largest snake on the map and stay on top of the scoreboard.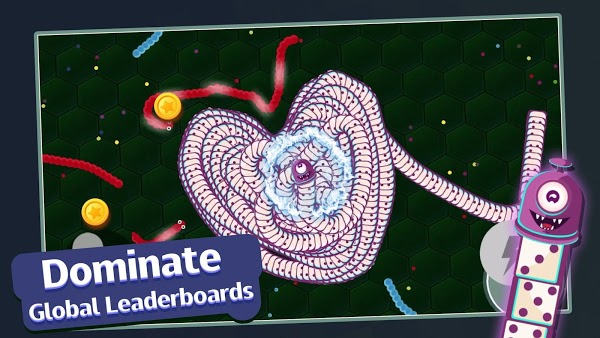 Although it may seem easy enough, there are a few things you will need to avoid if you don't want to die. Make sure to pay attention to the details and play the game accordingly. Keep both of these methods of death in mind at all times:
First, the walls are an easy way to die. If you hit a wall while slithering, you will instantly die. So, make sure to navigate your path accordingly and be sure to not crash.
Second thing, this is also considered the main way to die in the game. This is from other players. While slithering, other players will also attempt to collect coins and grow. However, if your head crosses paths and touches the body of any other snake, you will immediately die.
Keep in mind – when you die, your snake will expel coins. Because of this, many players will attempt to trap you. There are many methods to trick others into death. You can slither alongside them and at the last second, cut them off with a straight turn in front of them. This gives the player no time to react and they will often die.
Another method of trapping your opponent would be to coil around them. This can only be done once you are at a big enough size. Once you have found a target, rush towards them and cut them off. From this point, continue to circle around the target, closing the gap between the two of you bit by bit. Continue to do this until your target is left with no room to move – they will eventually crash right into you.
As you can see, the game is full of predators, always looking for the next prey.
Merging
Once you have left a level, you will gain rewards. Eggs are a common reward, which will open into a specific snake. Each snake will have a ranking. Furthermore, this is where the second aspect of the game comes in.
Combining two of the same snakes together will create an entirely new skin. The more you merge the bigger and better the new snake will become.
Merge Snake APK Download
In addition to everything, you can still get additional features to improve your overall gameplay. This method would be through downloading the Merge Snake APK latest version for Android.
Getting the version will allow you to quickly install the game APK. Additionally, you save space in your storage and mobile data. But that's not all – you still get one big benefit from downloading this version: