Tow N Go APK 1.0.20
Download Tow N Go APK latest version and make a fortune by towing cars parked in no-parking zones. It has minimalistic graphics & exciting challenges.
Details about Tow N Go APK
Tow N Go APK is a casual game offered by Kwalee Limited. The game is set in a virtual city where you will tow the cars parked in no-parking zones.
You must quickly identify the right cars and tow them away before it is too late. Fortunately, you will have a truck to help you with this task. It can tow lots of vehicles at the same time.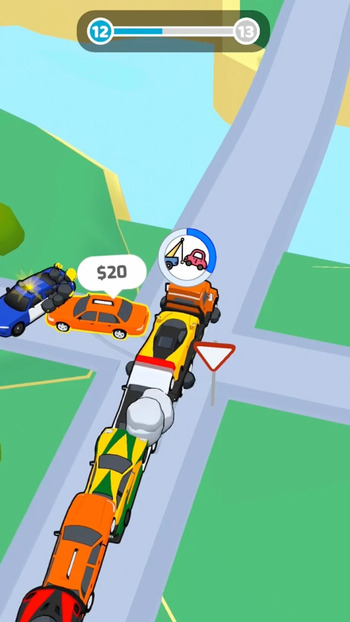 The more vehicles you tow, the more money you will earn. As such, you should work smart & fast to make as much money as possible.
Simple Assignment with Generous Rewards
The gameplay of Tow N Go is pretty simple. You will be presented with maps of different areas in the city. Each area will have several vehicles parked in no-parking zones.
These cars will be indicated, either using an arrow or a marker. Once you see a car that needs to be towed, you must drive your truck towards it and tow it away.
It will then be added to the back of your truck, and you will collect the corresponding reward. The game is quite generous with its rewards, and you will be able to earn a lot of money even if you only tow a few vehicles.
Lots of Obstacles
This game is riddled with obstacles, and you must be careful while driving your truck. Other vehicles on the road can damage your truck, and you must avoid them at all costs. Here are some of the other obstacles that you will face: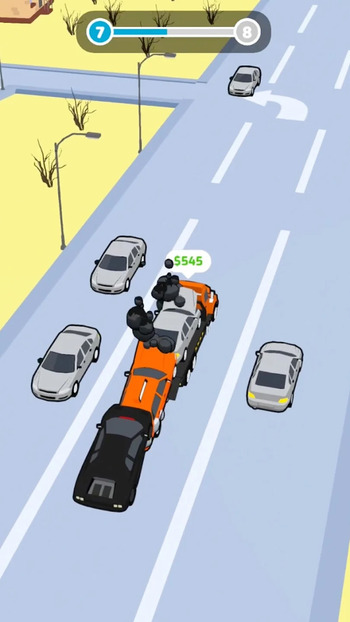 Toll Barriers. These are erected at the entrance of some areas, and you must pay a fee to enter. The amount that you have to pay will be indicated on the screen. Immediately after paying the fee, the barrier will be removed, and you can proceed.
There are numerous holes in the road. If you drive over them, your truck will be damaged. You must avoid these at all costs.
Cars Parked in No-Parking Zones. While this may seem like a good thing, it can actually be quite dangerous. These cars can block the road and make it difficult for you to get through.
Additionally, this game is set in a busy metropolis. There are other vehicles on the road, and you must be careful not to collide. To avoid accidents, you must always follow traffic rules. For example, when the traffic lights turn red, you must stop and wait for them to turn green again.
Generous Rewards
Your goal in this game is to earn as much money as possible. This will only be possible if you are smart and work fast.
Each car parked in no-parking zones has a price tag. This will help you understand the value of each vehicle. The amount of money that you earn will depend on the type of car that you tow.
Luxury cars, for example, will fetch a higher price than regular vehicles. As such, you should focus on towing luxury cars to make more money. You will know this by checking the price tag hovering above each car.
Once you're through with the collection, you will take the cars to the pound. There, you will be able to see how much money you have earned. You can then start the next level to better your score and earn more money.
Realistic Vehicles
All the vehicles in this game are well-modeled to resemble their real-life counterparts. There have different paintings and features that make them look even more realistic.
Additionally, the trucks in this game have different capacities. The number of cars that they can tow will be indicated on the screen. Some trucks are better than others, and you should aim to get the best ones.
The gameplay is quite realistic, and you will feel like you're driving a real truck. The controls are also very simple, and you will be able to get the hang of them in no time.
Unique Features of Tow N Go APK
Upgrade Your Trucks. As earlier indicated, this game features many trucks, each with different capacities and capabilities. In the beginning, you will only have access to the weakest trucks. Ensure you keep playing to unlock the most powerful & more functional ones.
Numerous Levels. This game consists of many levels, each with different objectives. In the initial stages, you will only have to tow a few vehicles. As you progress, the number of vehicles you must tow will increase. You should also expect more obstacles as you move to higher levels.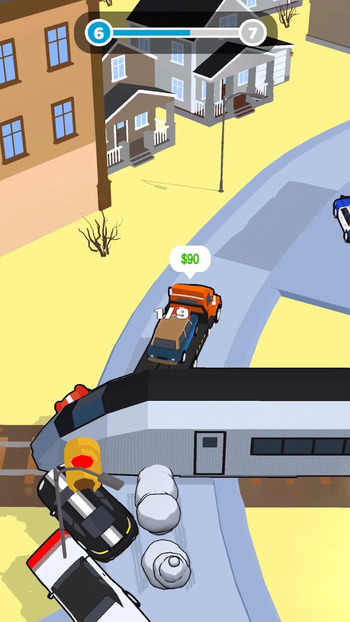 Different Environments. This game is set in a metropolis, and you will explore different parts of the city. The further you progress, the more places you can unlock. You must be very careful while driving in these areas as they can be dangerous, with numerous obstacles.
Great Graphics. You will feel at home when exploring the well-rendered city. The asphalt roads, buildings, and other features look realistic. You will also see the road signs, traffic lights, and other elements that you would find in a real city.
Smooth Controls. Moving the truck & collecting vehicles is uncomplicated. The controls are very responsive, and you will not have any issues. Just move the truck around as you enjoy the adventurous landscape.
Become Rich! The main aim of this game is to make as much money as possible. You will start with a small amount but can progress to becoming rich very quickly.
Tow N Go APK Download
The Tow N Go APK Android is the modified version offering better features. It eliminates the need for in-app purchases ($2.99 per item) and provides unlimited money. This will enable you to get all the features and items in the game without spending your hard-earned money.
The Tow N Go APK for Android also provides an ads-free gaming experience. Just sit back and enjoy the game as you make money and progress to higher levels.
Conclusion
Tow N Go is an interesting towing game that challenges you to tow all vehicles packed on no parking spots. The more cars you collect/tow, the more rewards/cash you make. Just be cautious not to hit any obstacles as you drive around the city.