Manual Camera Pro APK 1.13 (Paid)
Tired of those blurry and unprofessional looking photos from your phone? Get Manual Camera Pro now and get full control and DSLR-like quality photos now!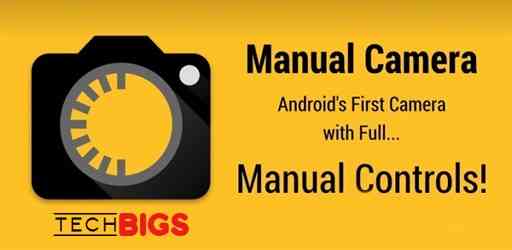 A lot of us take pictures with our smartphones. It's one of the most widely used features of our phones and for a good reason. Back then, we didn't have this luxury as we'd need DSLRs or large cameras to capture them. But even so, some photos don't come out as good as we'd like even though our phones camera have high specs. In this case, you should download Manual Camera Pro now.
As you know, most cameras are automatic when it comes to taking photos and videos. But if you want to take your photos and videos to the next level, you should switch to manual controls. Most phones have this built-in in the camera but if not, you can use this app. It has complete features such as exposures, white balance, ISO, focus and more. With this app, you can adjust to any scene and shoot vividly!
Take Full Control of your Camera
We use our phones daily and some even take photos and videos often. But sometimes, the quality of our photos and videos don't match the specs of our phones. This is because we don't usually use the manual controls on our camera since we don't know how to use them. But if you want to start taking more high-quality shots, you'll need to learn fast how to use them. To help you get the best quality photos and videos, download Manual Camera Pro.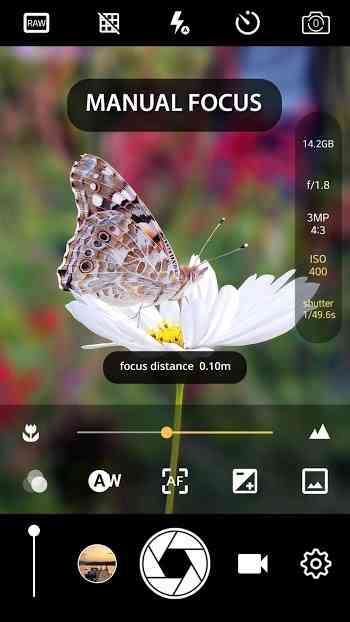 This app is loaded with more manual controls than a typical phone's camera. It allows you to control exposure, white balance, manual ISO, focus, shutter speed, filters, time lapse and more. It also allows you to record in 4K, slow motion videos, set video frame rates, geotagging, intervalometer, photo stamping and more. In short, it can take high quality shots just like when you're using a DSLR. You don't have to settle for the default settings anymore.
Take full control of your phone's camera and start shooting photos and videos like a professional! Impress everyone with your photography skills today.
Features of Manual Camera Pro
Most of the time, we shoot photos and videos with our phones without tweaking the settings. But this changes when we have Manual Camera Pro!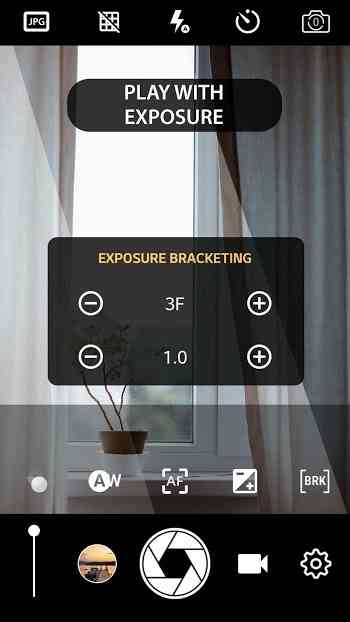 Take Full Control – It's easy to snap photos and videos today with our smartphones. We don't even need DSLRs to take photos and videos that we can upload on social medias. But too few people know how to take full advantage of their phone's camera. The ones who know also are limited in built-in features. If you want something more substantial, then download Manual Camera Pro. This app takes manual control to the highest level possible.
This app lets you access a camera app with an abundant of features that you can tweak. Of course, it helps if you have a bit of knowledge on how to manually tweak these settings but it's beginner friendly as well. You can just adjust the sliders or turn the features on/off so you can experiment on which works best. The app comes loaded with functions that you'll typically see on DSLR cameras that professionals use. Because of this, you can ensure that you get the same level of quality or even more with just your phone.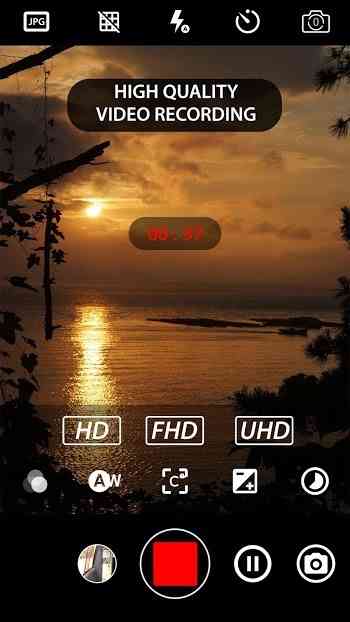 Control Exposure, White Balance and ISO – With Manual Camera Pro, you can control the exposure, white balance and ISO. You can adjust the exposure to decide how bright or dark your photos/videos would look like. With white balance, you can ensure that there's unrealistic color casts on your photos. Then, you can also manually adjust the ISO and select how fast the shutter speeds would be. These functions can be fully adjusted using sliders.
Focus, Shutter Speed, Filters – If you want to focus on subjects, there's also a manual focus function in the app. This focuses on a certain subject or part and blurs out the rest. Then, you can also adjust the shutter speed, and even add real-time filters or color effects. This ensures that you can already see the finish product even before post-production editing.
High-quality shots – The app also allows you to shoot videos on 4K provided that your phone supports it. Moreover, you can select the quality of the video from HD, FHD to UHD. Everything you capture through the app is of the highest quality!
Time-lapse/slow motion – When you want to create a time-lapse or a slow-motion video, you can also do so within the app. This allows you to easily create exceptional clips.
Manual Camera Pro APK – Latest version
Create the best and most professional photos and videos ever with Manual Camera Pro.