Photoshop Express APK 10.7.62
If you want to edit photos using the most popular editing app, download Adobe Photoshop Express APK Pro unlocked and equip a fast, fun, and lightweight editing app today.
| | |
| --- | --- |
| Name | Photoshop Express |
| Updated | |
| Compatible with | Android 4.3+ |
| Last version | 10.7.62 |
| Size | 212.60 Mb |
| Category | Photography |
| Developer | Adobe |
| Price | Free |
| Google Play Link | com.adobe.psmobile |
Photoshop Express APK – Edit Photos
We all love using the internet since it allows us to do many things. There are so many apps that will enable us to play games, edit videos and photos, chat with everyone, and do other things.
If you're someone who loves to edit photos, then there are a lot of apps that you can download for free right now. But what else should you download other than the most recognized one today? Photoshop Express is the lightweight version of the app that you all love!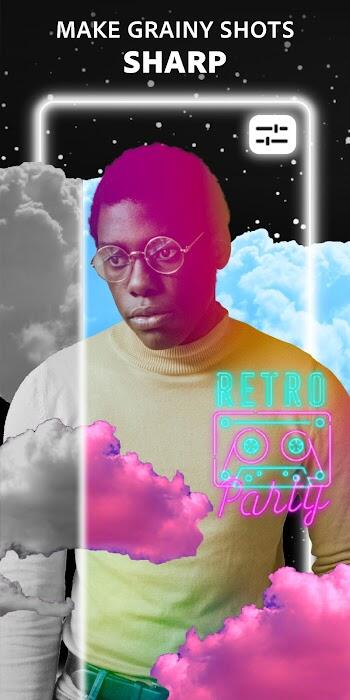 When it comes to editing photos, nothing comes close to the brand that Photoshop has established. Thanks to its wide array of features, it has established itself as an expert among others throughout the years.
With this app, you can enjoy a lightweight app to edit photos of any nature easily. Whether for a profile picture or a social media post, you can rely on this app anytime. Here, you can apply blur, remove noise on your photo and fix any crooked images instantly.
Lightweight Editing App
If you want to enjoy a fun app to edit photos, you're able to download so many apps right now. Editing has been around for a while now, and thanks to smartphones, we can download editing apps. We no longer need to rely too much on computers now to edit photos and videos.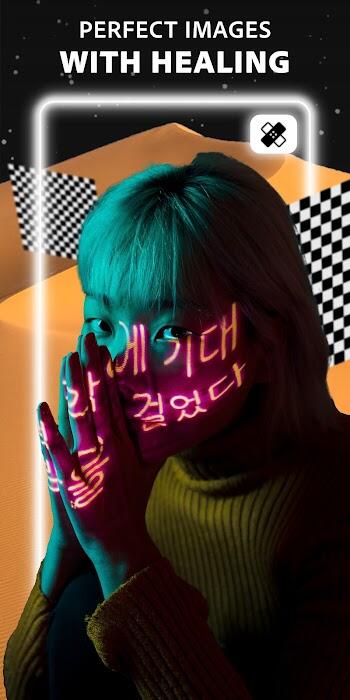 Thanks to numerous apps, we're able to create complex and straightforward content instantly. But with Photoshop Express, you can enjoy a lightweight editing app that can do wonders.
You don't need a reason to download and use this app just from its name alone. You'll know that this app has many of the same features that you've been enjoying for years now.
The only difference is that it's lightweight, faster, and easier to handle than computer software. Here, you can enjoy tools like Spot Healing which allows you to remove blemishes on photos. You can also add texts, captions, create memes, add stickers, and enjoy many fonts.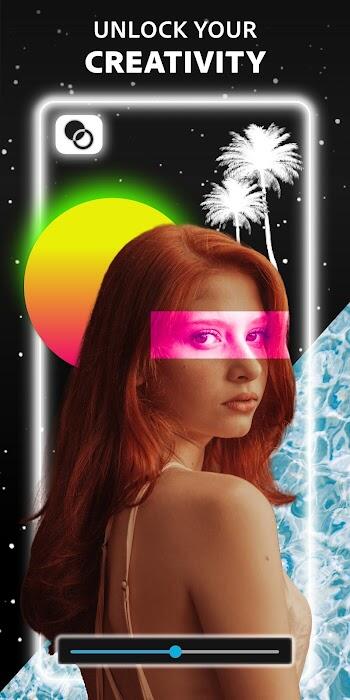 This app is also equipped with many filters, effects, and looks that you can use in your photos!
Photoshop Express Features
If you want to edit like a pro, you'll need Photoshop Express today to turn your ideas into a reality.
Edit like a master – We see many photos and videos all over social media and various websites today. There are a lot of apps and websites that we use right now, and we can enjoy them thanks to smartphones.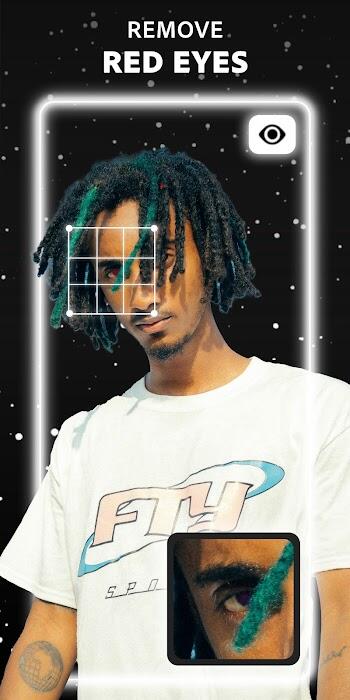 But as you noticed, there are tons of editing apps right now that let you edit as much as you want. With Photoshop Express, you can enjoy an editing app that has been tested to its limits.
You can trust the name of this app alone because it's one that Adobe made. With Photoshop Express, you can enjoy editing phones using various tools like the blur, where you can shift the focus to a specific object.
There are also many customizations and personalization you can do to photos as you add stickers, captions, texts, and more. You can also add filters, effects and enjoy adjusting the color of images. In this app, you can freely import and export photos!
Personalize – With Photoshop Express, you're able to personalize photos as you can add various stickers, captions, and texts. You're able to do so thanks to many tools like frames, borders, layouts, and custom watermarks.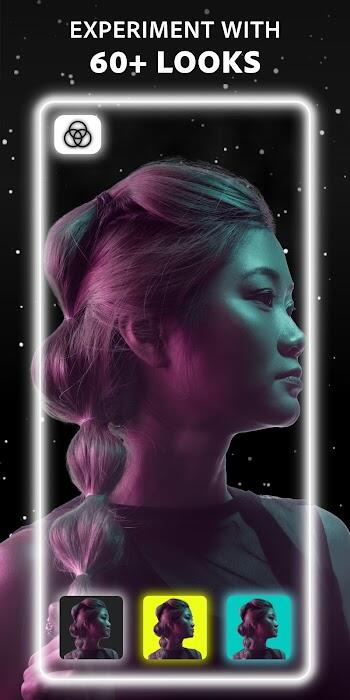 The app lets you create a wide variety of graphics today, including social media posts, banners, and more. Whether you're making a graphic for work, school, business, or personal purposes, you can enjoy many tools to use in the app.
Apply blur and remove noise – Photoshop Express also lets you apply blur so you can shift the focus to a particular place in the photo. Here, you can also remove noise from any images.
You can remove any radial blur and blend the background to sharpen the details of the photo. With this, you can turn any old or damaged photo into a crisp and modern look.
Spot healing and quick fixes – This app also features spot healing as you can reduce or remove all blemishes on faces and skins. You can quickly fix any crooked photos, remove red-eye, adjust images, and more.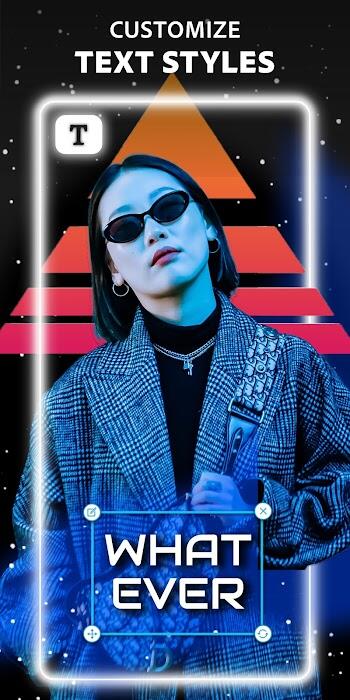 The app makes slight adjustments a fun thing to do. Thanks to the numerous features that the app has, you can easily create any complex and simple edits.
Various effects and filters - Photoshop Express also has many filters and effects to turn any photo into a masterpiece!
Download Photoshop Express APK
If you want to edit a photo into any style, feel free to enjoy Photoshop Express and enjoy a lightweight but powerful editing app.