Magic Rush Heroes APK 1.1.340
Do you want to enjoy a PVP tower defense game? Download Magic Rush Heroes now. Summon powerful heroes now and fight against the enemies by charging!
Do you love tower defense games and real-time strategy ones? There are not many games that incorporate these two, but if you found one, then it's a fantastic game. There are already tons of tower defense games available to play today but if you want something different, try Magic Rush Heroes!
Here, you can unlock diverse heroes with unique combat skills and powers. This is a game that lets you play against other players in real-time today!
A game published by Elex, this one lets you enjoy a classic tower defense game but with a twist. This game has created a unique Hero Tower Defense game that lets you use heroes as towers and raid other bases.
Here, you can unlock different heroes in various classes like Ariel, Bibo, Blaine, Alma, Bauer, Coco, Crabbie, Crystal Core, Diaochan, and many more. There are different classes available like Mage, Cannon, Support, Tank, and Marksman! Can you dominate the world rankings today?
Unique Tower Defense
Tower defense games have been around for a long time now, and they're games that only present one goal – for you to defend the base. You'll need to erect towers in different places where the enemies will go through so you can eliminate them.
These games are semi-automatic in the sense that you don't need to attack the opponents manually. It would help if you were worried about the strategy, placements, and towers in these games. In Magic Rush Heroes, you'll enjoy something a bit different for once.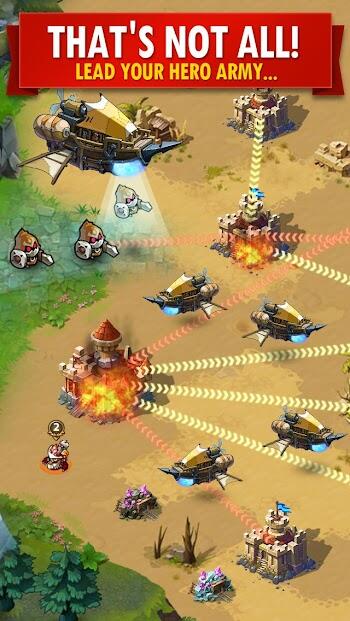 This is still a tower defense game, but it has incorporated a real-time strategy aspect that allows you to fight against players. This game combines tower defense and RPG into one exciting game filled with various heroes you can unlock!
There are different heroes available here: Blissa, Blaine, Aurora, Centax, Edwin, Flint, Candy, Sharon, Crabbie, Delphos, Greeneye, and many more. There are different roles here as well, which are Cannon, Mage, Marksman, and Tank.
You can build towers as well and upgrade them and your heroes! Dispatch your armies now and fight against real people today.
Features of Magic Rush Heroes
Do you love to play games where you can enjoy tower defense? In Magic Rush Heroes, you'll be able to play a unique one.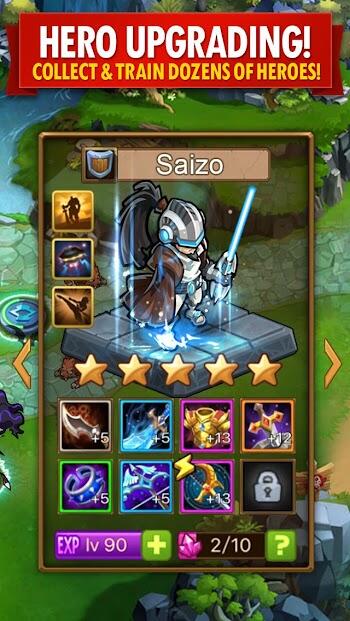 Tower Defense + RPG – There are so many fun games that are fun to play, including RPG and tower defense. You can find plenty of these games in different styles and names with all sorts of gimmicks today.
Tower defense games are entertaining since they allow you to create many strategies. There's no need to actively engage the enemies because your towers will do it all for you. In Magic Rush Heroes, you can enjoy a tower defense game with a twist!
If you want to enjoy a strategy-based game, this one should fit right in your alley. It's a tower defense strategy game combined with RPG elements which makes it a unique one!
Instead of just towers, you can deploy heroes that will fight the enemies that will go through your base. Here, you can unlock different types of heroes like Jacob, Jason, Jolie, Gerber, Gridlock, Hecate, Ingrid, Lee, Leon, Lorya, Lotus, and many more.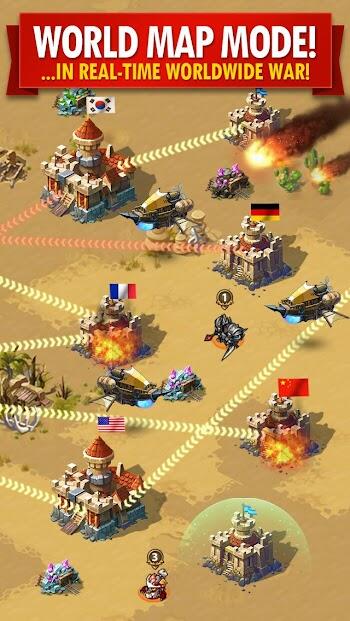 Collect 105 heroes – In Magic Rush: Heroes, you can enjoy plenty of heroes that you can deploy on the battlefield today. These heroes will replace the towers in traditional tower defense games. They each have unique skills and classes such as cannon, tank, mage, and marksman.
You can unlock 105 today, which includes the following: Leon, Lilith, Medea, Mira, Luke, Malachi, Lee, Krash, Pandarus, Paganini, Salman, Seeley, Saizo, Russel, Ruby, Robin, Rek, Rengoku, and many more.
Unique skills, classes, and positions – Each hero is unique because they have their skills, awakening, runes, and more. For instance, Pearl is a Marksman, and her skills mainly deal damage to the enemies on the back row.
You can enjoy her skills like Shark Swarm, Dark Tide, Nereid Wave, and Ocean Power. Each hero is unique, and you'll need to formulate a strategy on how you'll deal with the swarm of enemies! You also need to take into account your hero's skills and classes in determining their placements.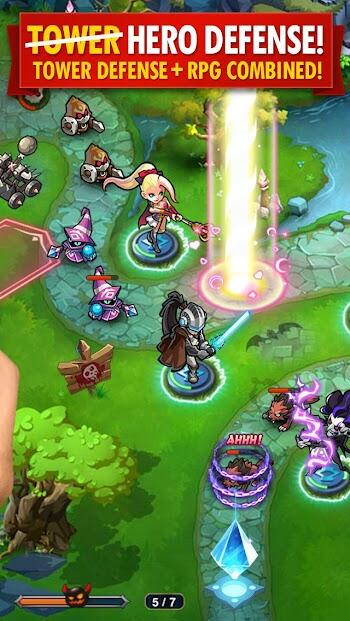 Play in various game modes – You can enjoy playing in different game modes here today.
You can have fun with the classic mode where you can fight against the computer on different levels. Then, there's the PVP combat, where you can fight against real people worldwide! You can also ban heroes and employ various strategies.
Alliances – You can also create and join alliances here for more rewards! Practice with each other now and enjoy.
Download Magic Rush Heroes APK – Latest version
If you're craving a unique tower defense game, download Magic Rush: Heroes now and have fun!