Madfut 21 APK 1.3.2
Football is the most popular sport around the world today. If you're a fan, you should not miss Madfut 21 APK Unlimited money and cards. Enjoy creating the best squad and dominate now!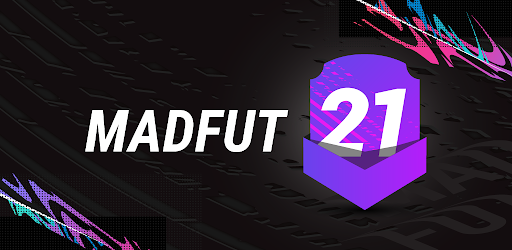 | | |
| --- | --- |
| Name | Madfut 21 |
| Updated | |
| Compatible with | Android 6.0+ |
| Last version | 1.3.2 |
| Size | 81.98 Mb |
| Category | Sports |
| Developer | Madfut |
| Price | Free |
| Google Play Link | com.madfut.madfut21 |
If you're someone who enjoys sports, there's no way that you don't know what Football/soccer is. After all, it's the most popular sports according to the sheer number of fans around the world today. Wherever you go especially in Europe, South America and Asia, you'll see many soccer fields and players. There are also tons of tournaments all year long around the world. So, if you're ready to play a different game of football, then download Madfut 21 all players unlocked now.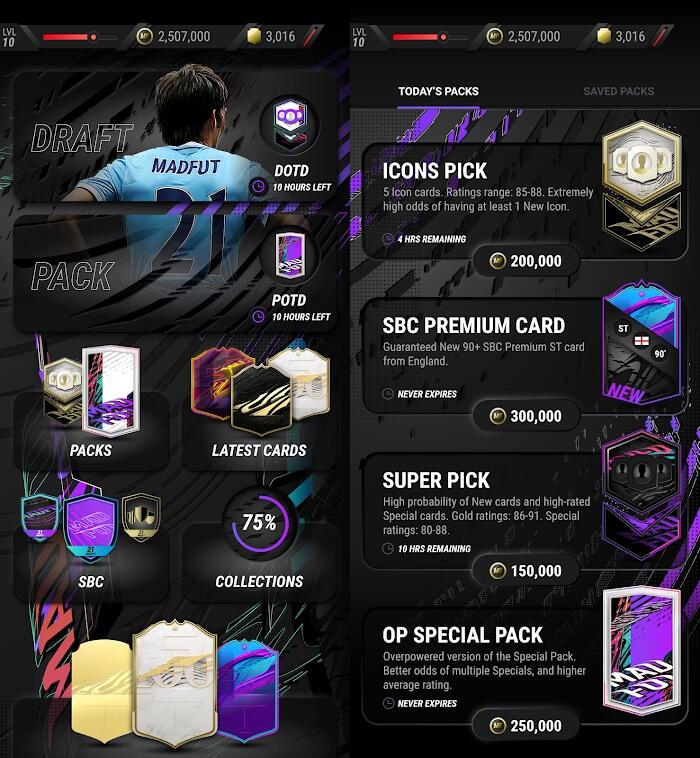 Football is such a fun sport that's played by two teams with eleven players each on a large field. Here, the players will take turns scoring and there are different positions and roles that each player takes. Here in this game, you'll experience a unique football game where you can build your squad and draft players. Then, you can upgrade your team and play against many others in exciting game modes. The way you can win matches depends on your individual players' stats!
Build and Win
Have you ever played a game of soccer in real life? Whether you've played in an official game or on a backyard, there's something about soccer that makes it so unique. The use of our feet as the only way to score and defend makes it a challenging but a fun sport nonetheless. And there have been plenty of legends of the sport such as Lionel Messi, Cristiano Ronaldo, Neymar, David Beckham and many more. But if you want to focus more on a fast-paced and exciting soccer game, try Madfut 21.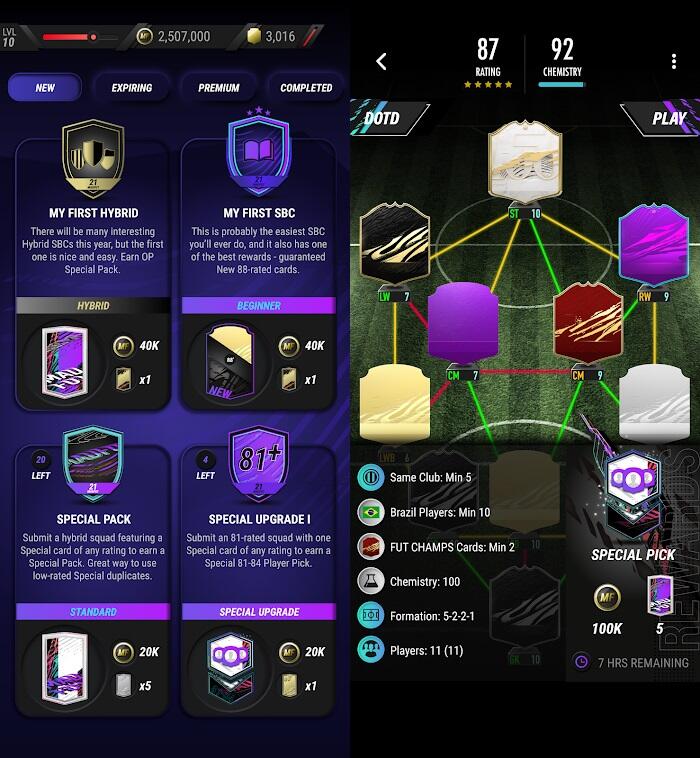 This game is unlike what you see nowadays where you will run through the fields just to score. No, this game from Madfut isn't like that as here, you'll need to collect players each with different ratings and stats. Each player will have different scores in their offense, defense and control. Then, you can play tons of matches against real players in a fun head-to-head match. Here, the player with the better ratings will win the battle and eventually score a goal.
Just like in real matches, you will win here if you score more goals than the opponent!
Madfut 21 Features
We all know that soccer can be exciting at times but boring a lot of the time. That's why in Madfut 21, you'll experience something different.
A Unique Soccer Game – Although football is the most popular sport in the world, many people still find it boring. In fact, it's reported that it takes an average of 15 minutes for a team to score a goal in this sport. This takes too long compared to other sports like basketball, baseball, tennis, volleyball and many others. But if you're looking for something new, then Madfut 21 is the game for you. This game takes the boring running out of the sport and introduces a straightforward game.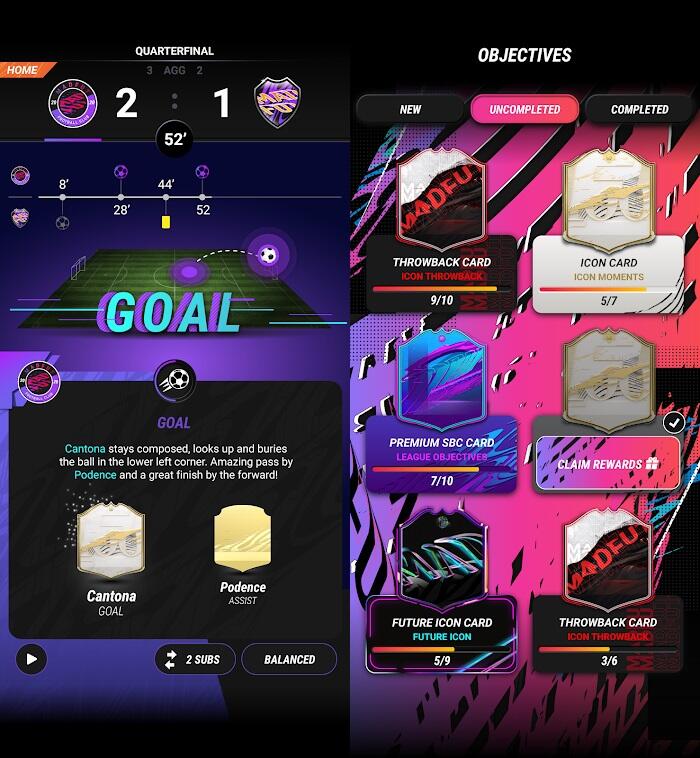 Here, you'll fight against other players by creating the best squad with the best players. Collect as many top-tier players as you can and compete against real players in matches today. A battle between players is won by the one with the higher stat! This is an incredible game that lets you enjoy football at its purest form and win many matches. Upgrade your team today and unlock many more players.
Collect Players – Here in this game, there are many players you can collect that are based on real players worldwide. Enjoy collecting higher tiered players now with various stats such as offense, defense and control. Here, you can draft many players today and complete your ideal squad. The way to win is to have as many top-tier players as much as possible but you can also upgrade your players. Enjoy collecting many players and fight against others now!
Upgrade Your Team – You can upgrade your team here to increase your chances of winning. The general rule is that the higher your overall stats of your players, the more chances of winning. But sometimes, you can still win as there are 3 different areas that make up the overall stats. So, it all comes down to skills and a little bit of luck as well.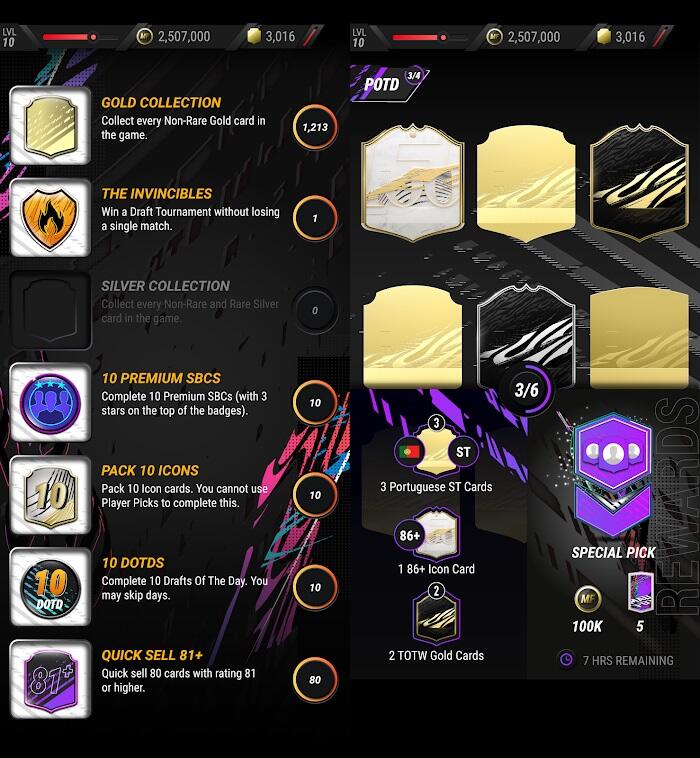 Play Against Others – What makes Madfut 21 so interesting is that you can play against real people worldwide. You can participate in plenty of matches and show off your strength against others. But be prepared to also lose a lot especially if you're still a beginner! There are many players out there that have incredible players. Enjoy different game modes now such as the FATAL mode!
Open Packs – You can also open packs and collect many players with various ratings here. However, they cost a lot.
Madfut 21 APK
Enjoy football in a new light in Madfut 21 free purchase now. Collect players and match up against others!