Live Football TV Streaming HD APK 2.0
Download Live Football TV Streaming HD APK Latest Version free for Android. Stream many different leagues and matches live from your mobile.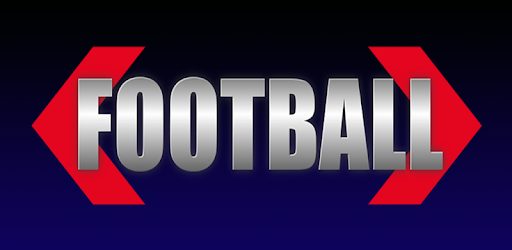 Are you looking for the right sports streaming service for you? Do you want to watch the best live sports events happening this year? And are you also interested in the highlights of past games and matches? Well, if so, we have something for you.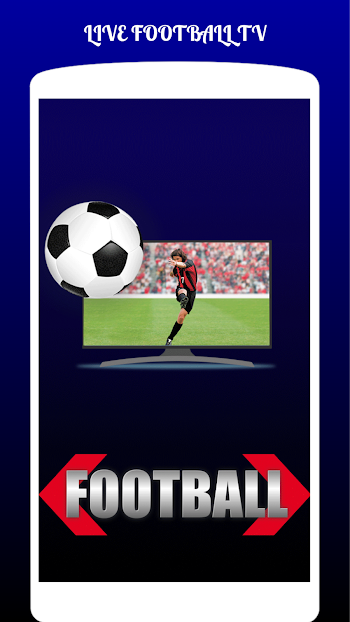 There are many different sports channels for users to enjoy. Not just live events, but also the greatest highlights of sports history. This app is a great match for any sports lovers. So, you can get the Live Football TV Streaming free download for Android now.
How it works
Basically, you can choose to watch whatever services straight from your device. These services include the sports of American and Canadian Football and Soccer. Also included are the international world sports version – Soccer, as well as UFC Fight Night matches and more.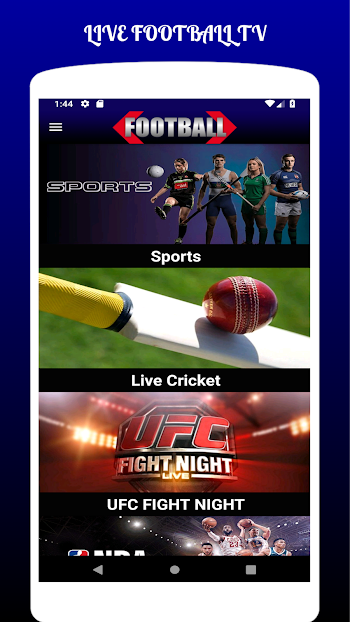 Included in these streaming services will be live events and broadcasts. Although, you can even go back and check highlights, extras and many more different services straight through the app.
Key Features
These features include the different leagues, services, and channels available to watch at any time. Check them all out right here:
Get Live Football matches straight to your mobile phone. Live Football TV Streaming HD is also compatible with mobile tablet devices as well.
Not only this, but you have the ability to stream American Football, Soccer, and even major UFC Fight Night matches using this app.
The video player runs in the best possible quality. Get the best HD sports video streaming available for your mobile device today.
Get the latest in Live matches, highlights, special events, extras and many more different additions.
The user interface is highly accessible. The menu is surprisingly easy to use and could be understood by many different users of varying ages.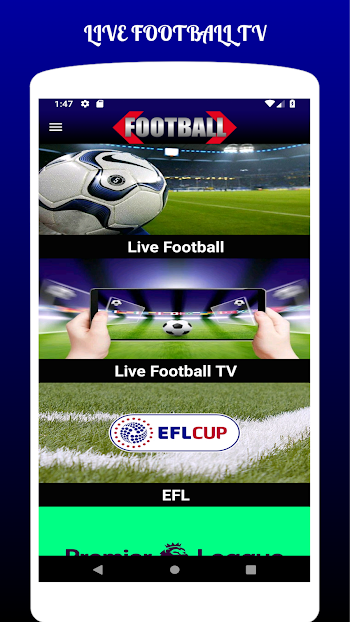 Now, what about the specific leagues you are getting from the application? Here are all of the different league you will access to, when choosing this app as your main streaming service:
Access to the Premier League.
Also, the ability to stream the Europe Champion league.
Get the Upcoming Man and Woman World Cup of 2022
The 2020 Euro Cup is also available for streaming.
American US and Canada Soccer Leagues
Serie, Argentina, Asia, Romania, Brazil, Germany, and many more Football matches from around the world will be made available.
Altogether, this is an amazing app for football and soccer lovers of all demographics. No matter where you're from, we all share common interest in sports. Otherwise, you wouldn't be reading this, at this very moment. However, you can act on those interest and download an amazing sports streaming service that is also 100% free use for your Android.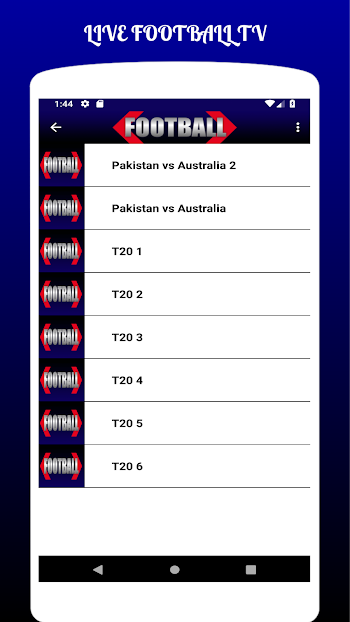 That being said, go ahead and take the time to download and install Live Football TV Streaming HD for Android now.
Live Football TV Streaming HD APK Download
Aside from the basic download, you can go for the APK file for a few more convenient tweaks to the app. For one, the download size is compressed into a smaller form. This makes the app a lot quicker to download and install directly onto whatever device you are using. In addition, you can save the space and data in your storage. The smaller size can be thanked for these conveniences.
So, definitely choose to download this version of the app, if you're deciding which is the best for you.