Little Big Snake APK 2.6.79
Download Little Big Snake APK – latest version – for Android to experience a fun and addictive flash game on mobile. It's 3D, it's addictive, it's Snake!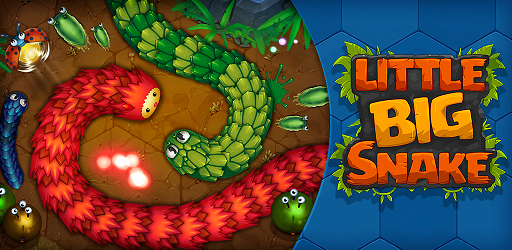 Play games like back in the old days. Download Little Big Snake APK for Android now to experience an epic and very addictive flash game where you have to slither around and eat as much nectar as you can to become the biggest snake in the pit.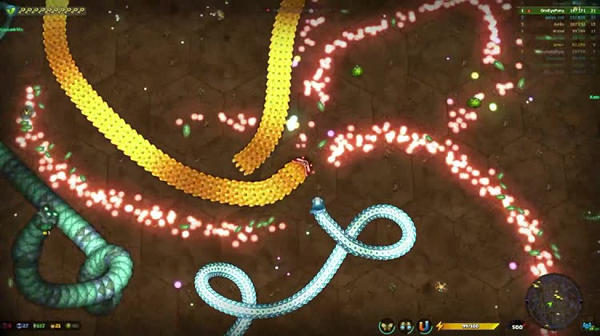 There are other players in the game who are also trying to become the biggest snake, so you'll need to try and corner them to destroy them so that they don't eat you. Once you've killed them, you can eat all the nectar that they drop to get even bigger!
Similar games:

wormate.io Apk

and Worms Zone Apk !
This is a really fun and incredibly good-looking .io game that you can now enjoy on mobile. It really stands out against other games in this category – mainly thanks to the eye-catching visuals and neon like snakes that shine brightly through the screen.
Challenge other players to become the biggest snake out there and eat away anyone who stands in your way. Little Big Snake is tons of fun – try it out now!
Tips for playing Little Big Snake APK
If you want to become the biggest, baddest snake in the pit, then you'll need to follow a few pro tips to ensure that you're playing the game to the best of your ability.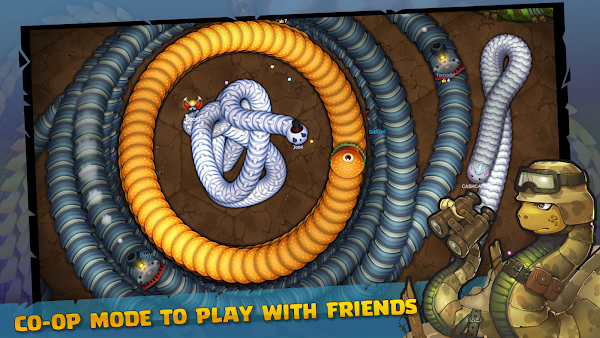 Avoid head contact: The way to beat other snakes in the game is to get them to hit your snake with their head. Likewise, the way that they'll beat you is by making your head connect with any part of their snake's body. Try to get people to hit your body with their head by surrounding them and trapping them – forcing them to either slip up or kill themselves. But make sure that you don't hit them with your head in the process, or you'll die.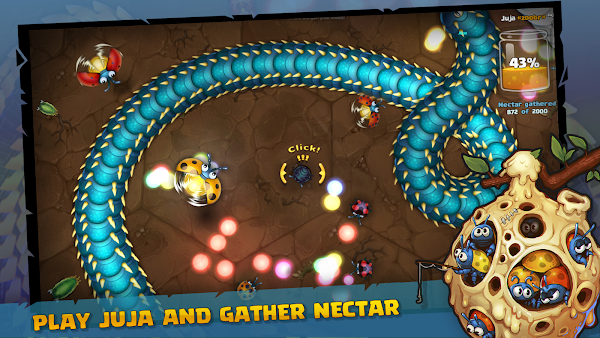 To be fair, the game is actually pretty simple and very similar to other games like Slither.io, which follows the same gameplay mechanics. If you're already played those games, then you won't struggle with the actual gameplay, but you'll still want a couple of tips on how to play the more intricate details of the game – especially the evolution aspect.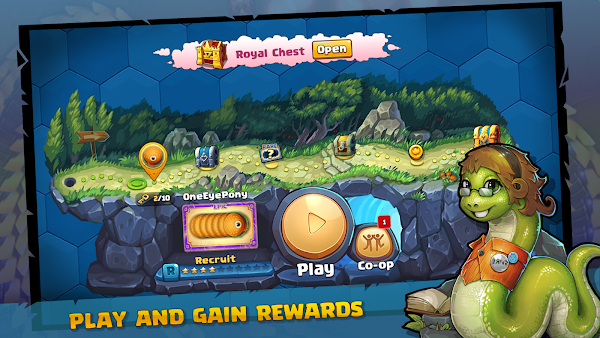 Evolve wisely: You can upgrade your snake in the game through evolution. There are many paths that you can take, although, you should prioritize things like metabolism. This will help you to grow faster in the game the more you play it. Try not to waste your gold on pointless upgrades – these can easily be recognized as the ones that won't serve you later on in the game. Play for the long-haul and not for immediate benefits, and you'll continually find yourself becoming the biggest snake in no time!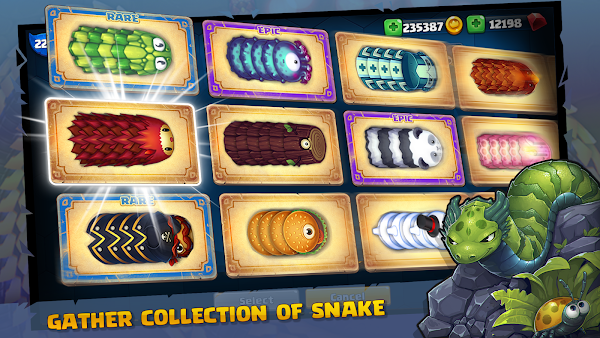 Watch ads for rubies and keys: Rubies and keys will unlock certain bonuses like more lives and VIP upgrades. They're premium currency and they don't come easy. Still, you can get more rubies and keys by simply watching some ads. The ads are about a minute long and it's not like you actually have to watch it. Just let it play to the end and think about something relaxing for a minute – maybe do some meditative breathing exercises – then come back to the game and spend your rewards.
Little Big Snake APK
If you don't want to have to sit through boring ads and you'd rather get right into the game, then download the Little Big Snake APK Vip Active to upgrading your snake. It's easy and fun – try it out now!