IPTV Pro APK 7.0.6
Download IPTV Pro APK – latest version – for Android to watch unlimited live TV on your Android device now. The app is totally free and legit. Enjoy!
If you want to watch live TV wherever you go, then you'll need the help of IPTV Pro APK. Download IPTV Pro APK for Android now to get instant and unlimited access to live TV streams fed directly to your Android device.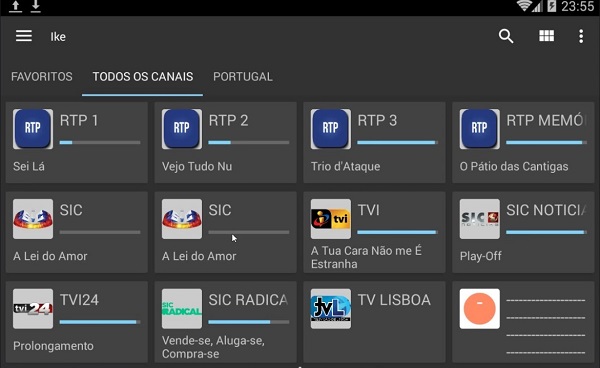 IPTV apps work in a similar way to famous streaming apps like Kodi. They're empty apps and you're responsible for linking them to the streaming fields to watch TV on them. IPTV stands for Internet Protocol Television.
As you can already guess, IPTV Pro is one of the top IPTV apps on the market – the clue is in the name! They have more than 10 million downloads already, with millions of people enjoying live TV on the go as a result.
Apps like IPTV Pro: Swift Streamz and Redbox TV
Live TV with IPTV
Of course, you could simply download individual shows and movies, or even pay for a streaming platform like Netflix or Hulu to watch TV on. That being said, these streaming platforms are increasingly limited in the content that they can provide. As more competitors enter the market, more copyright restrictions are placed on the streaming platforms and they divide up the content between them.
Sometimes you just want plain old live TV. This is where the IPTV apps come into play. They allow you to stream live TV on-the-go, wherever you are.
It's simple. All you have to do is install the app and then enter the M3U code that your TV provider would have given you. This will allow you to connect that subscription with the app, opening up the full catalog of programming available on your Android device.
How to use IPTV Pro APK
After installing the app on your Android device, you'll simply have to enter in either a M3U or XSPF code. Just press 'Add Playlist' and then add in the M3U source to add the live TV list. Seeing as this isn't an official IPTV software from a TV provider, you can add as many sources as you want, meaning that you can diversify the channels available to you. Now that's great!
Once you've added a playlist, you can simply choose a channel – like SKY SPORTS 1 – and begin watching live TV. It's that simple. You can use the app wherever you are – so long as you have an internet connection.
Great IPTV Pro Features
IPTV is essentially the same as watching regular TV (with a smaller screen), except it uses the internet instead of satellites.
IPTV Pro APK supports both M3U and XSPF playlists, further increasing the amount of shows that you can watch. It has EPG support in the form of XMLTV and JTV. You can also set it up with a proxy to watch multicast streams.
You can also customize your IPTV Pro app to look exactly how you want it to. You can view your channels as a list, or as a grid, and more. This makes using it a breeze.
You can continue watching from your last viewed channel in the Pro version of IPTV, and you can set it up to auto-start when the host device is activated. In short, it's convenient, well set up, and easy-to-use, meaning you can have a seamless viewing experience without any hassle.
IPTV Pro APK - Patched + AOSP
Get in on the action now by downloading the free IPTV Pro APK. Get ready to enjoy all your favorite TV shows, movies, sports, news, and more. Wherever you are, wherever you're going, you'll always have all your favorite TV channels there by your side!