Injustice 2 APK 5.7.2
Download Injustice 2 APK - newest version - free for Android and jump into a world of Justice League and DC heroes with combat and stories.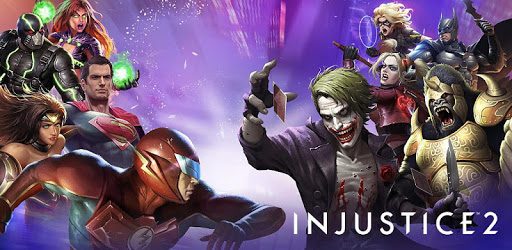 Injustice 2 is the leading Warner Bros superhero game on Android which includes all your favorite characters from the DC universe as you create your very own Justice League. Whether it's Batman or Wonder Woman, there's a whole range of different heroes who you can assemble in an awesome 3v3 fighting team. The developed combat system allows for powerful combo attacks and strategy as you level up and upgrade your heroes. Collect gear, complete the main storyline, and become a superhero in your own right.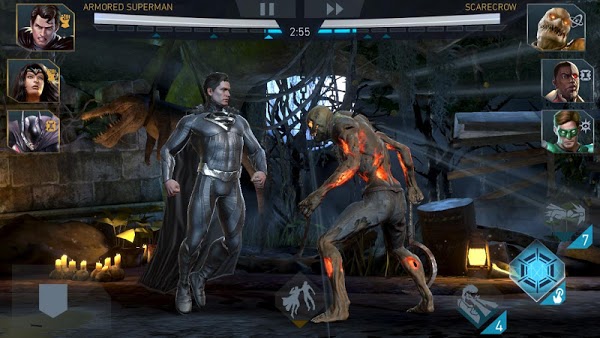 The main storyline follows that of the original Injustice game, Injustice: Gods Among Us. There are superior cinematics that look great on mobile with high-quality graphics and story telling. The high definition graphics grant you a level of quality never seen before in a super hero game, and renders Batman and others as fighting-fit heroes for you to take control of. You earn rewards and then customize your team with incredible gear, and work towards special characters and rare characters, such as the Armored Superman kit. Read on to find out more about Injustice 2.
Best Features of Injustice 2
Following on from the success of the first Injustice game, Injustice 2 takes the world of DC to the next level. From intense combat in the storyline to an online PVP combat system, there are many ways to level up and upgrade your characters as you progress. You can choose from your favorite heroes from the superhero universe while also using strategy and online guides to create the most powerful team. With regular updates, contests and competitions, there's a strong sense of community in the game, and you'll soon find close friends who also love the experience.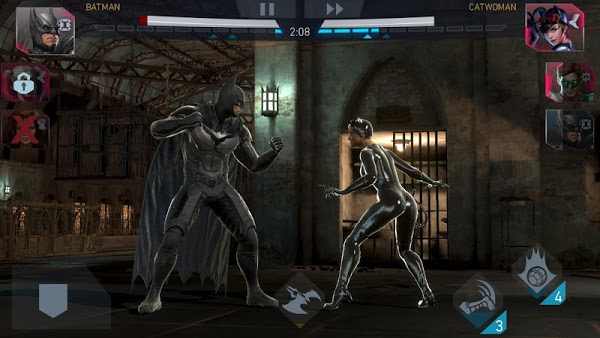 The Combat In Injustice 2
By far one of the best features of Injustice 2 is the combat system. It has been developed to be as satisfying as possible while also following the abilities of well-known superheroes. Different heroes have different powerful combos which you will need to learn to fully utilise their skillset. Think of Batman's gadgets or Superman's heat vision, or even the Flash's super speed. Each character also has a defining super move, a move that is so powerful that it takes a long time to charge up and should be used wisely! Progress through the story or online PVP combat and unlock new rewards for your characters and eventually unlock some powerful and unique heroes.
The Storyline, One of the Best on Mobile
The main campaign and storyline of Injustice 2 follows on from the hit mobile game Injustice: Gods Among Us. It picks up exactly where the last story ended, and continues on with the same characters and villains. With console-quality cinematics and storytelling, the dialogue, characters and setting have all been well thought out by the developers, Warner Bros International. The Justice League has been shattered, totally destroyed, and it's up to you to put the pieces back together and create a powerful fighting team. Enter a competition where only the greatest superheroes succeed and prove to the world that you are a true DC champion!
Fight In Single Player and Online
In Injustice 2 you can fight in both the single player story and then take your team online to compete in global tournaments with awesome prizes. There are daily challenges and leaderboard progression that also add to your arsenal, while also giving you the opportunity to compete with and against an online community of old friends and new. The PVP arena covers the entire globe, and you'll soon be testing your heroes against different players from every corner of the planet. Unite amazing superheroes like Supergirl and Flash to create the ultimate fighting team.
A Huge Superhero World on Mobile
Did you know that the developers actually took many assets from the console game and ported them into the mobile version? This means the game is one of the highest-quality on mobile, but also does pose a problem for storage on your phone. Problems aside, the story follows the events of Batman and his team taking down the High Chancellor in an attempt to restore the heroic Justice League to its prior glory. On the evil side, Gorilla Grodd (a super-intelligent gorilla), forms The Society, in an attempt to stop Batman and his allies in their tracks.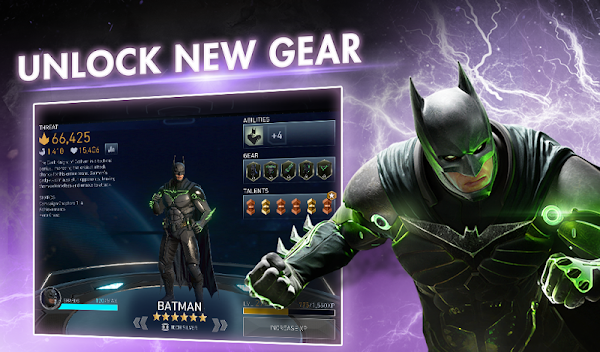 How to Collect Heroes in Injustice 2
In the console version of the game all the heroes are unlocked from the start, but in true mobile game fashion, in Injustice 2 you must collect champion shards by playing the game. Complete challenges and complete the storyline to unlock these shards, which can be then combined to unlock the hero of your choice. Shards can also be used to level up a hero, and sometimes it's a tricky decision whether to unlock someone new or continue upgrading your existing character set. Each hero is divided into a set number of classes, such as Super Woman falling into the Might class. Every class has a weakness and strength, creating Pokemon-like rock-paper-scissors combat gameplay.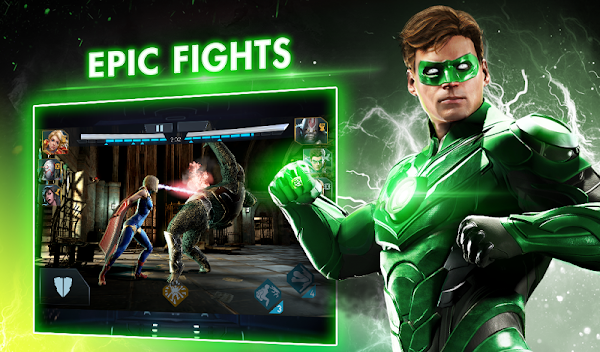 Easy to Play - Well Developed Combat Controls
Taking a console game and bringing to mobile isn't always straightforward, especially when it comes to controls. Thankfully, the devs have taken time to create a simplified control system that makes it easy to control your heroes in combat when you're playing on a much smaller phone screen. Swiping up, down, right and left causes your hero to move and duck, while you can activate abilities by simply pressing on them. There are block moves and special abilities, but it's easy to learn and feels satisfying when you master it.
Injustice 2 APK
Boost your chances in Injustice 2 by downloading the latest version of the apk to unlimited skills, win all your fights!