Idlemon Tales APK 5.8.3c
Download Idlemon Tales APK Latest Version Free for Android to retrieve childhood memories. Be a powerful trainer as you meet different challenges.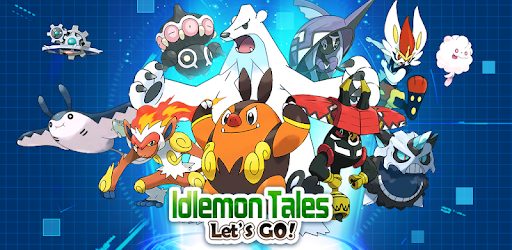 Idlemon world is where you should be. The challenges in it are worth experience, and you'd be a strong trainer in this game. Was your childhood days filled with so many animations? You can bring back these memories through this app. Download Idlemon Tales now to retrieve these memories.
There are so many cool things to explore in this role-playing game. The first thing you should know is that it is offered by Leneqi. Its content is unique because it features fantasy, mild blood, use of alcohol, sexual themes, and more. A combination of cool features which is suitable for teens.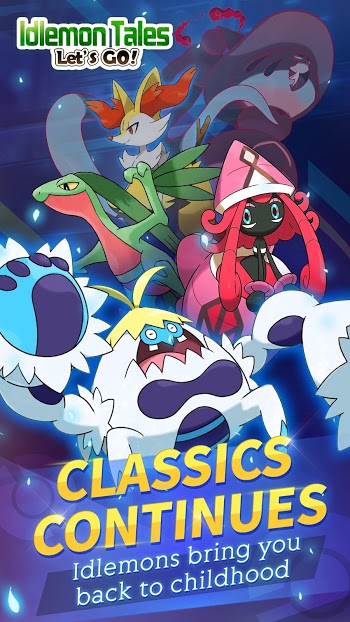 Idlemon Tales is a new game, and it only has slightly above one hundred thousand installs on Google Play Store. It is free to download, and you can play it on any Android device. Therefore, you shouldn't hesitate to try it on your mobile device.
One cool thing you'd like in this game is the battle evolution. Idlemon Tales offers bracelets and a mega evolution system. With this, you can take the risk of defeating strong enemies and obtaining different materials.
You are to collect as many idlemons as you can when playing. Some super idlemons are hidden, and you're to collect them too. Doing this will help you elevate and gain experience.
Another thing you'd like is the special fighting effects it offers. You'd easily notice this feature as you enter battle on your adventure. Enter all the eight gyms and trigger unique attributes and effects when in battle. You can also use these effects to increase damages.
Create a different lineup and use the most effective to knock down your enemies. The gameplay is easy, and the controls are simple. It also has cool graphics amongst other awesome features. What got me interested in this game is the positive reviews I saw on Google Play Store.
Idlemon Tales has so many positive reviews from satisfied players across the world. These players all said cool things about Idlemon Tales. What's certain is that you'd bring back your childhood memories when you play it.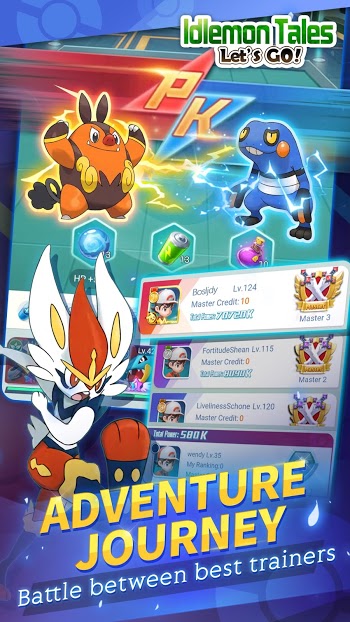 Download Idlemon Tales to learn more.
Idlemon Tales Apk
Download the latest version of Idlemon Tales on your mobile device.