Idle Tamers Mini Monsters APK 1.0
Collect and train many different creatures in this fun Pokemon type game for mobile. Download Idle Tamers Mini Monsters, the #1 monster collector.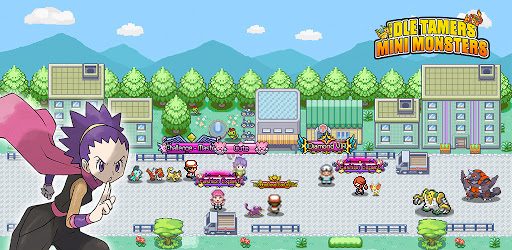 | | |
| --- | --- |
| Name | Idle Tamers Mini Monsters |
| Updated | |
| Compatible with | Android 4.1+ |
| Last version | 1.0 |
| Size | 0 bytes |
| Category | Role Playing |
| Developer | LLYGAME |
| Price | Free |
| Google Play Link | com.lly.pixel.and |
Are you a fan of the Pokemon series? What's not to love about collecting hundreds of cute, cool, and powerful monsters and having the battle? However, there seems to be a lack of a good Pokemon game for Android. Well, all of that has been changed. If you're a fan of the Pokemon series, but want to experience it on mobile, then download Idle Tamers Mini Monsters for Android.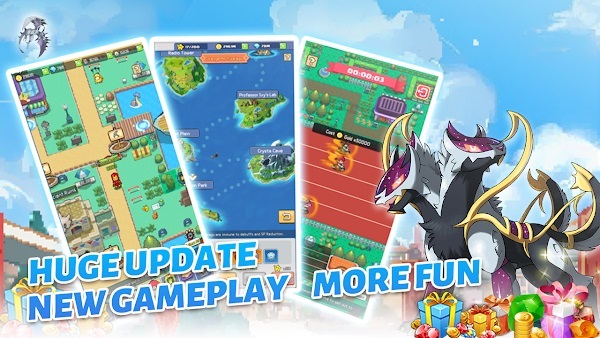 This is a fun way to experience the world of Pokemon through the lens of your Android mobile device.
There are daily dungeons in-game which will reward you with rare items and even Legendary Pokemon! Make sure to always take a few minutes of your time to check these out in order to get some seriously amazing rewards.
The Best Idle Pokemon Game Available!
Not only can you have your Pokemon Battle for you in the wild or against other trainers, but it's all done idle! This means you won't even need to touch your device during an encounter. Instead, you'll just sit back and enjoy the show as your Pokemon go off and show what they can do for you.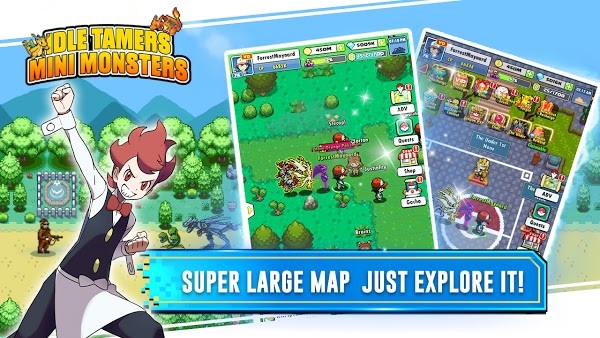 So, take a break and watch as your team of powerful monsters continue to grow stronger and earn more resources for you. This is by far one of the greatest charms of the game. And no doubt, this makes the Idle Tamers Mini Monsters game the best idle game for Android.
Many Event Pokemon Only Found in Idle Tamers Mini Monsters!
One of the greatest charms of this game are the exclusive Pokemon you can obtain through events and challenges. Make sure to look out for different events have a blast catching some of the strongest Pokemon in the game!
How to Get Strong in Idle Tamers Mini Monsters
So, it's a challenge to become the very best, like no one ever was. There are many ways to get powerful in the game, but the easiest way would be to access the regular dungeons and let your game do all the work for you.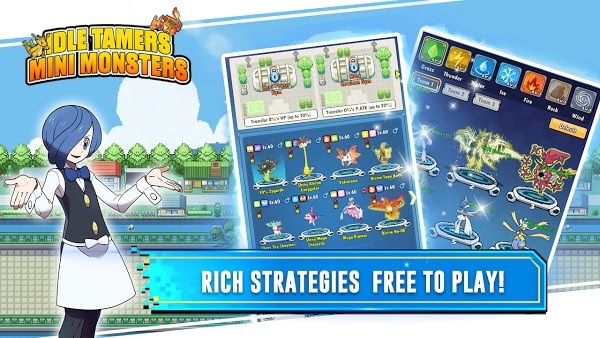 Additionally, you'll find a lot of luck staying active and aiming for all of the Legendary Pokemon. If you can collect as many powerful legendaries as possible, then you'll have no problem in battle. We definitely recommend getting Primal Groudon and Mega Rayquaza on your team. Also, Mewtwo is one powerful monster that requires a lot of luck to obtain.
Idle Tamers Mini Monsters APK Free Download
Try your best to collect them all and have a blast along the way. The Idle Tamers Mini Monsters APK download is free for you to enjoy today!