Idle Apocalypse APK 1.81
Download Idle Apocalypse APK - latest version - free for Android to jump into a world of spooky cults, demon gods and idle-clicker fun.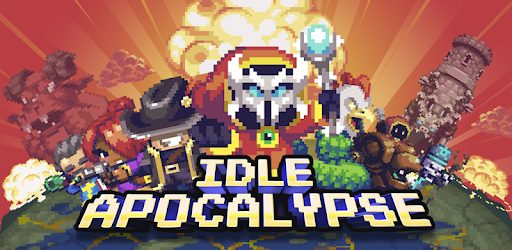 Idle Apocalypse, from Iron Horse Games, is a unique take on the idle and clicker genre that is so popular on Android. In this game there are heroes and monsters, but you're in charge of the bad guys. Run your own mysterious cult, take control of powerful demon gods, and bring about the destruction of the world as we know it. This new game revolves around you building a powerful and evil tower, which is the key to your success as an evil overlord. As your tower grows taller, or deeper into the earth, you'll be able to spawn more and more powerful monsters to do your bidding.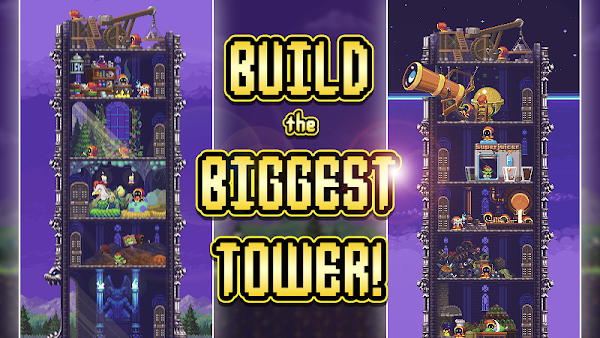 This awesome idle game for Android has fantastic pixelated graphics, lots of detailed sprites and animations, and is very easy to play. There's a reason why this genre of game is so popular on mobile, as it works very well for the casual gamer. Even while you're not playing the game keeps working in the background - all you need to do every now and then is tune in and click the screen a few times. This will help you speed up your monster production. Manage your resources, develop a monster strategy, and become the most powerful evil lord in the game!
Best Features of Idle Apocalypse
Idle games have taken the mobile game market by storm, made popular on browser first and then making the transition to mobile phones. In this game, rather than a game like Clicker Heroes, you take control of the enemies. Build your tower from the ground up, delve deep into the earth, and tap away to generate more and more of your troops. Eventually you can summon the legendary idols, powerful end-game units, which are here to bring about the end of time! Create the craziest apocalypse with the help of your evil cult, got what it takes to tap the best?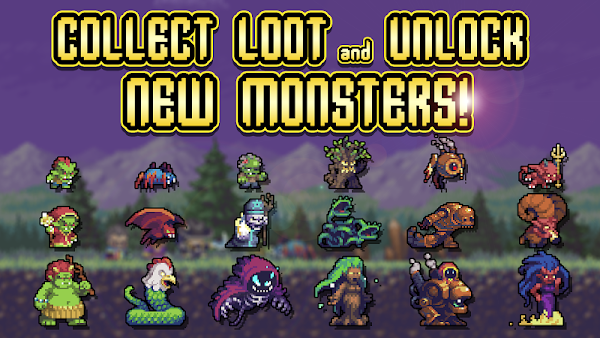 What are Idle Games?
Idle games are designed to work best for those who don't have hours and hours everyday to play games. You start out by simply tapping the screen, spawning in some low level monsters to go about your bidding. They will start hunting heroes and destroying villages, earning you more loot to continue upgrading your tower. This staggered game means progression is spaced out over time, but you can boost your performance by playing the game and continuously tapping on the screen. It's really up to you how you play, read on to find out more about Idle Apocalypse.
Build A Powerful and Evil Tower
Your evil tower is the source of all your power in Idle Apocalypse, this is where you strategize from, improve on your evil arsenal, and eventually plan the demise of the entire planet. There are over 40 different rooms to unlock as you progress through the game and you get there by collecting materials and resources, then updating them with research and hard graft. The different generators around your tower can be tapped to improve their resource output, so get your finger ready! There are all sorts of different buildings, like kitchens, factories, mines and others, and we'll go into a bit more detail about those later.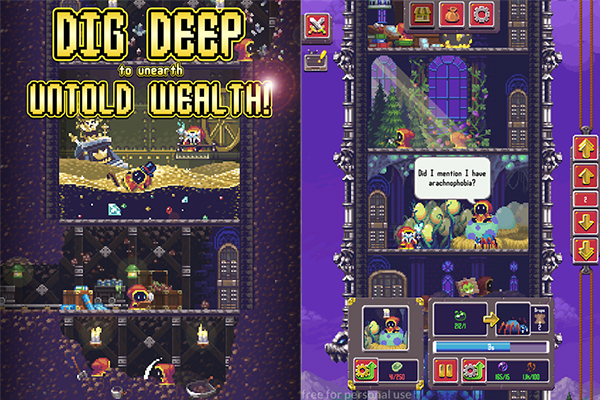 Your Evil Horde of Monsters
There are a wide range of different monsters ready to recruit and bring to your dastardly horde. With over 20 different monsters, of varying power levels, there is plenty to work towards in Idle Apocalypse. As you develop your tower, and spread your evil across the world, you can upgrade, evolve and improve your monsters, making them even more evil and powerful! Think of goblins, demons, beasts, and more spooky creatures that will do your bidding. Different rooms in your tower will help you recruit different monsters, and the path towards the best monsters is up to you. Remember, you will have to work quite hard to get the cruellest demons, so get tapping!
Endless Gameplay
One of the best things about Idle games is that they can pretty much go on forever. Endless gameplay, as you progress through the game at your own pace, can be repeated via the prestige feature. This is when you reach the end of the game - summon the most powerful demons to literally end the world - and you can go back again and start fresh with boosts to your stats. As you prestige you'll be able to grow your tower further and further, this is unlocked by deathly cultish chants which allow you to summon even more evil power. Power through your upgrades and craft your tower's rooms by prestiging over and over.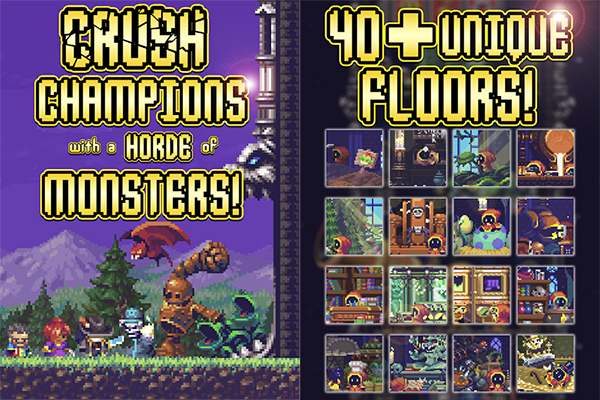 Keep Coming Back To Check On Your Tower
Games like Idle Apocalypse keep you coming back for more and more, and although it is addictive, it won't soak up all your time like other grindy mobile games. With lots of great features, like building a monster army, taking on RPG elements and quests, and eventually destroying the world, Idle Apocalypse is definitely worth a download. You can see all the positive reviews on the Store, as people are pleased with the game's lack of serious microtransactions and the beautiful pixelated art style!
Idle Apocalypse APK
Download the modded apk of Idle Apocalypse to boost your games with unlimited in-game money and spin.