Ice Man 3D APK 2.0
Fight multiple enemies that threaten the world! Play Ice Man 3D and engage in the most satisfying superhero game today. Fight enemies with ice and fire now!
Have you wished that you would become a hero? Someone who has a cape and saves people from the bad guys. These people are the most popular icons today with superheroes such as Batman, Superman, Iron Man, Spiderman and others. Now, you get to be your own hero in Ice Man 3D! This game lets you fight numerous opponents using your fire and ice superpowers!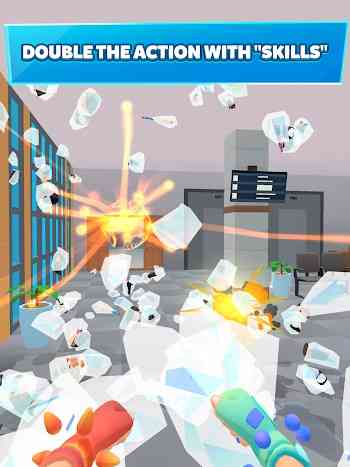 Combine your powers for the optimal effect now. Freeze all your opponents with your ice powers first. Then, blast them away with heat using your fire hands! In this game, you will face off against plenty of bad guys that wants to destroy the Earth. It's your job as the hero to save mankind by using all the powers on your disposal. Try out different skins and unlock a lot of cool powers today!
Become a Superhero
When you see superheroes in movies or shows, you can't help but admire them for their bravery and powers, right? These individuals have been bestowed by incredible strength and courage that they will try to stop all enemies. But in Ice Man 3D, you get to be the hero of the game as you try to use your powers for the good of mankind. Here, you'll go against plenty of bad guys from minions to even bosses! Display your might and send them away using your powers.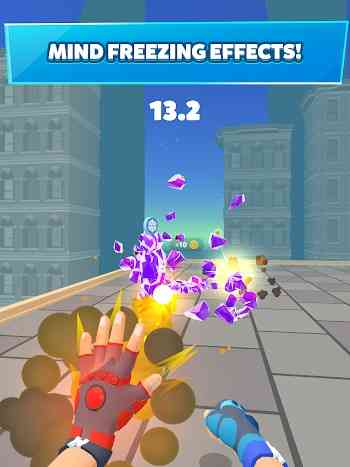 You'll get opposite powers in here such as fire and ice. First, you need to use your ice powers to freeze the opponents to death. Then, you will blast them away using your fire powers! This is the combination that you'll be using throughout the game. Face off against powerful enemies but don't let them get to you!
In this game, you get to unlock other cool powers that are temporary such as Blizzard, Frozen Hand, Frost Nova and many more. These are powerful skills you can use once in a level!
Ice Man 3D Capabilities
Do you enjoy fighting against enemies and playing hero? In Ice Man 3D, you get to do this job and receive praise and reward.
Fight the Bad Guys – In the real world, we see a lot of people who commit crime and violence on a daily basis. If only there was a superhero that can annihilate these guys then we can all live in peace! In Ice Man 3D, you'll take on the role of the superhero who will defeat these bad guys once and for all. But there are so many of them around that you need to complete each level. If you love being a good guy, you'll enjoy this game thoroughly!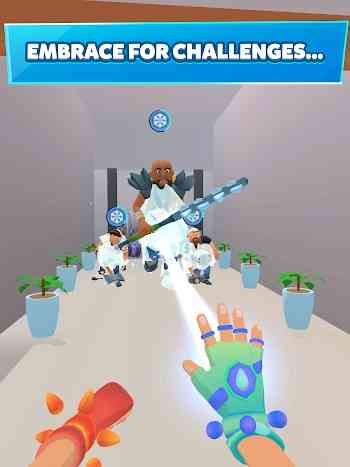 Here, you just need to shoot and freeze the opponents using your right hand. Once they're frozen, you can then shoot these ice blocks using your fire power. This game lets you combine your powers to fight the enemies within the time limit! Unlock many types of skins and projectiles and fight against bosses now. There are many levels to play and rewards to get in this game.
Use Your Powers – A superhero needs his powers to fight against plenty of enemies. In Ice Man 3D, you get the best powers which is ice and fire. Use it intelligently now by using the ice first and then using the heat to blast them off. In this game, enemies will come charging at you so you just need to freeze them first. But be careful as there's a time limit to this game so you need to eliminate all of them within the given time.
Unlock Additional Powers – Sometimes, you get to unlock additional one-time skills such as the Blizzard, Frozen Hand, Frost Nova and more! These skills will come in handy in damaging the opponents since they cover a wide area. You can then fight the weakened enemies easily once you've used these skills!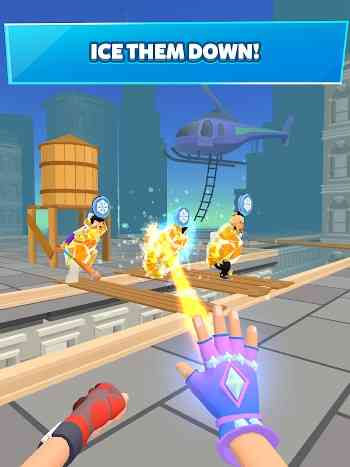 Finish levels – In this game, you'll be facing off against plenty of minions and bosses alike. Here, everyone will come running at you with different weapons such as a hammer, sword, and many more. You must freeze them before they get to you on time! Then, once you finish each level, you'll get to fight the boss! Here, the boss has larger health and has minions as well.
Unlock many types of projectiles – After completing every level, you can unlock many skins that changes your gloves. There are many styles to choose from and they cost money to buy. There is also a wide selection of projectiles to choose from!
Ice Man 3D APK – Free Download
Do you love to fight against bad guys? Prove your strength in this fun superhero game called Ice Man 3D today!