My Talking Hank APK 2.5.4.1383
Download My Talking Hank Apk Latest Version Free for Android to play the best virtual pet game play the apk.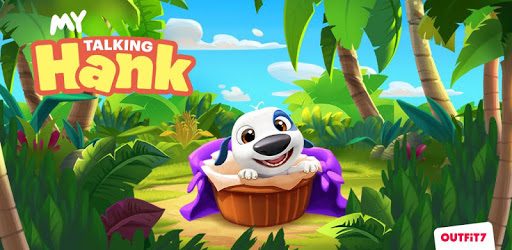 My Talking Hank is a new casual game to play on your Android device. This game is offered by Outfit7 Limited and is suitable for all age groups. My Talking Hank is undoubtedly the best virtual pet game you can play on your mobile device.
This is one of the most amazing series on mobile devices. It currently boasts of more than 7 billion downloads across the world. This is alongside other hits like My Talking Angela and My Talking Tom. In this game, you'd take care of a Talking Hank. Do you like puppies? Download this game to take care of the cutest puppy.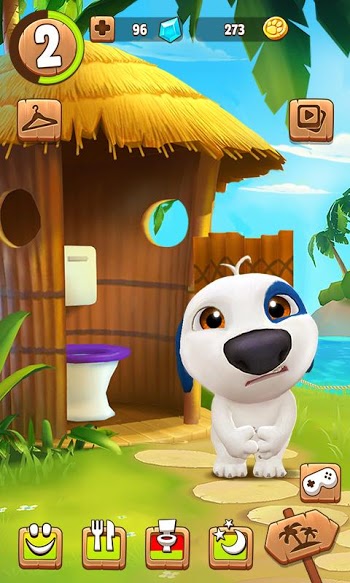 It is worth noting that Hank needs all the love you can give. He is also ready for an interesting adventure. Therefore, you can use him to explore different places, including the tropical islands of Hawaii. This talking hank needs you, which is why you should download the game.
Here are some of the things you can do when you play this game:
Take care of the Puppy
In this game, you'd adopt a cute baby Hank. This is a unique puppy that you'd take as your own. What's certain is that you'd not be able to take your eyes off this puppy because of his sweet appearance. You're to take care of this Hank, and provide it with all its needs. Make this Hank your favorite online pet.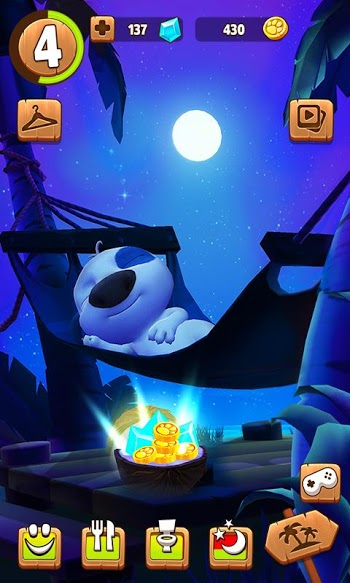 You can feed him and also take him to the toilet when necessary. Make him sleep on under the starry sky, on a hammock, and swing him.
Assist Hank to Collect Different Animals
One of the main things that your Hank loves is photography. He's always happy to take different pictures, particularly of animals on the island. Interestingly, there are different animals to discover on this island. This includes gangster Hip Hop Hippo, silly Flamingo, and fluffy White Bunny. There are several other animals for you to discover in this game.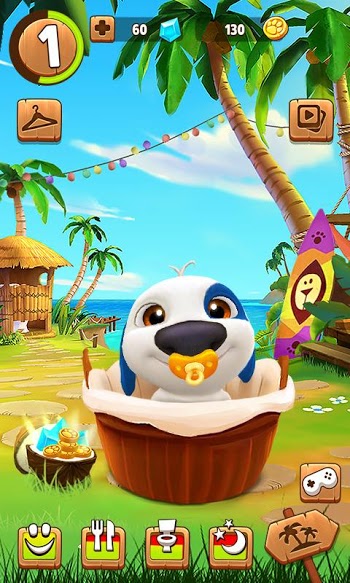 Download My Talking Hank to travel through the different areas on the island. You can place different foods and toys for the animals. This is a bait to draw them out so you can collect their pictures.
Amazing Features
There are so many features that you can enjoy when you play this game. Here are the basic features of the game: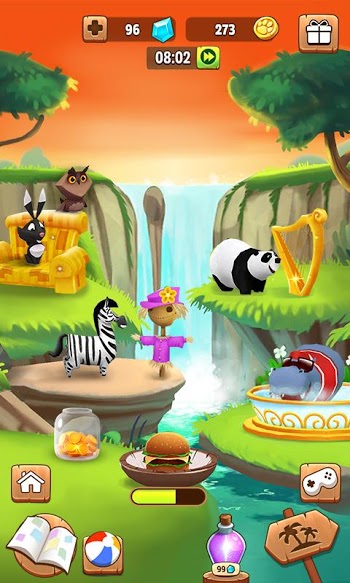 Wonderful island home for you to check out. This is with cool day and night.
Raise Hank. As mentioned above, you'd adopt a hank. Take care of this Hank, take him to the toilet, and feed him well
Take Photos. Complete Hank's photo album by taking photos of exotic and wild animals.
Attract Animal. You can use different baits like toys and food to attract animals so you can take their photographs.
Don't stop playing this game. Explore all the features it offers.
My Talking Hank Apk Free Download
Download My Talking Hank Apk for free if you want to enjoy enhanced features. The apk of this game has unlimited features. This includes unlimited money and other unlocked features.
Conclusion
Download the latest version for My Talking Hank to enjoy the features it offers.