How to Turn on The Radio in Fortnite - Quick Guide
Shooting games have been around for decades now. They are one of the first games to be introduced in all of gaming and they're still at the top today. But shooting games have evolved a lot during the past years. Now, a new sub-genre has risen which is called battle royale.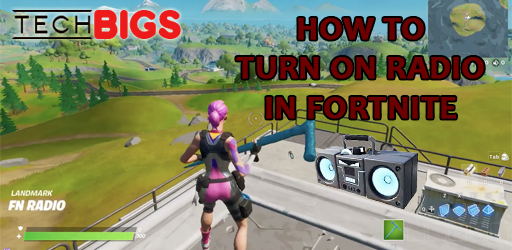 And one of the most popular battle royale games today is Fortnite. Played by millions of users monthly all over the world, this game is all over the community. Recently, they unveiled a new feature which are the radios for cars! This is a popular feature that we can find in popular games such as the GTA franchise. But if you don't know how to turn on the radio feature, we'll guide you through it!
What is Fortnite?
Fortnite was originally released in July 21, 2017. In it's 3 years of existence, it has become one of the most popular battle royale games out there. It spawned countless other battle royale games as well as streamers due to its success.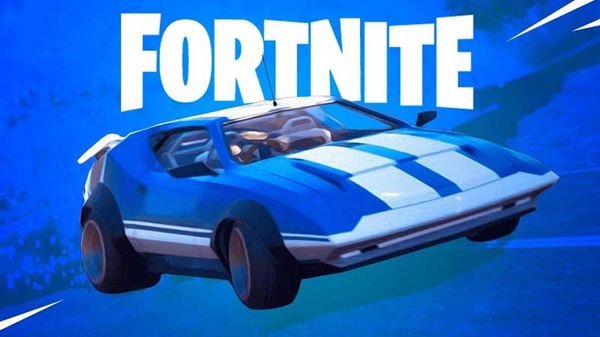 Fortnite is played by 100 people on a single match. At the start of the game, all the players will board a plane that they can parachute out of. Then, the players will need to gather resources such as items and guns scattered around the map. It's then a battle for survival as all the 100 players will fight to the death or not. It's completely up to the players on how they will play the game but the last one standing is the winner of the match!
How to Turn on the Fortnite Radio Feature
Fornite is known to be one of the first games to make battle royale as popular as it is now. Over the years, they've introduced some ground-breaking features that has made headlines. Now, they're adding a popular feature for cars which is the radio.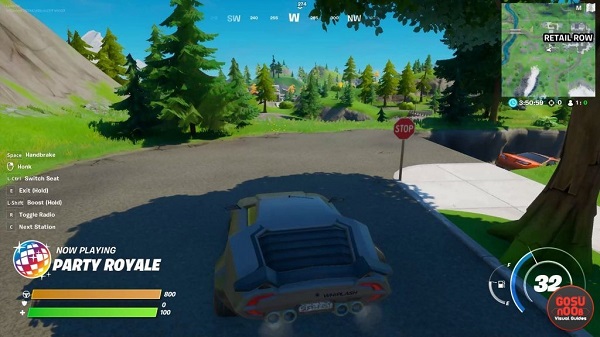 If you're wondering how to turn this feature on, follow the steps below:
Turn on Radio for Fortnite PS4 – Turning on the radio feature in PS4 is as easy as counting from 1 to 3! You just need to press the triangle button to turn it on! That's it, you should now be able to enjoy a variety of tunes while riding in style! You can change the station by pressing X and toggle between some other stations.
Turn on Radio for Fortnite Xbox One – If you have Fortnite on Xbox One, you just need to press Y to turn the radio on in Fortnite! That's it! If you want to change the station, you can press A to do so.
Turn on Radio for Fortnite Mobile – The radio feature in Fortnite mobile is automatically turned on! No need to do anything else.
Turn on Radio for Fortnite PC – For PC, the radio should be automatically turned on as you hop into a car. If not, you shall see a list of commands on the left side of the screen. Find the option to turn on the radio there. This is done by hitting the C button. You can change the station by pressing the R button.
Fortnite Radio Stations and Songs
Fornite recently unveiled a new feature that lets you listen to radio stations while on a car. If you're wondering what are the radio stations, here are they:
Beat Box
Radio Yonder
Party Royale
Power Play
These are all the radio stations for now. The developers will definitely update them in the future so watch out for that!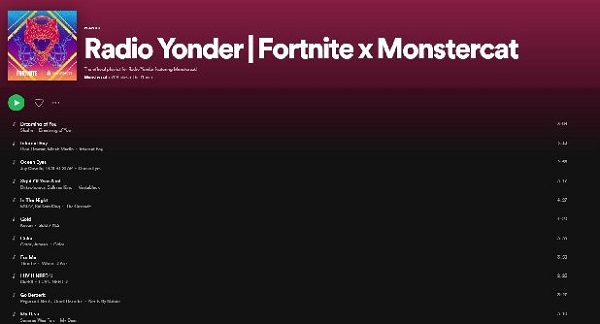 As for the list of songs, here are they:
Post Malone, Swae Lee – Sunflower
Marshmello, Halsey – Be kind
Ariana Grande – Stuck with u
Drake – Fake Love
Dua Lipa – Don't Start Now
Lucid Dreams, by Juice WRLD
J balvin – Amarillo
A Lot, by 21 Savage & J. Cole
Drake – Toosie Slide
Ed Sheeran & Justin Bieber – I Don't Care
The Weeknd – HeartLess
Lady Gaga, Ariana Grande – Rain on me
Cardi B – l like it
Ayo & Teo – Rolex
Gunna, Lil baby – Drip to Hard
The Weeknd – Blinding Lights
Panic at the Disco – High Hopes
Marshmello, Anne Marie – Friends
Ed Sheeran – Shape of you
Bad bunny – Yo Perreo Sola
Drake – Gods Plan
Tones and l – Dance Monkey
Conclusion
As you can see, it's incredibly easy to turn on the radio whatever console you're playing Fortnite APK in. Share this with your Fortnite friends too!
Maybe you missed this great article: How to Enable 2FA on Fortnite