How to Enable 2FA on Fortnite – Two Factory Authentication
Introduction
With the newest season of Fortnite Battle Royale, there is a huge wave of new content. As such, of course thousands of players are going to purchasing and rewarded with tons of new resources. The worst thing possible would be if you ended up losing access to all of that. That includes everything you've collected from prior seasons, not just the newest seasons.
So, what would be the best way to prevent people from stealing your account? Let us rephrase: How do you protect your account?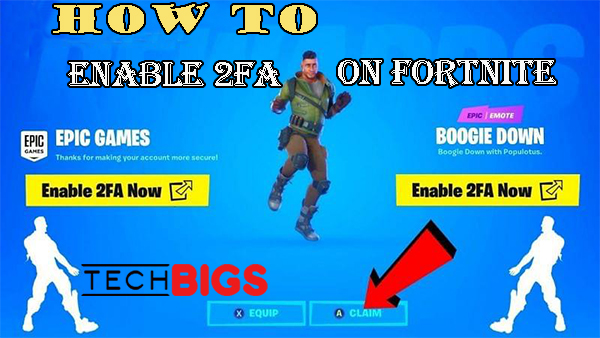 The answer is simple – through two factor authentication, or 2FA. This will add a much needed layer of protection to your own security, when it comes to logging in. You can set up 2FA through a confirmation code that gets sent to your own device. Once the code is sent, you will need to input it when logging in to complete the process. And, since hackers aren't the ones getting access to this code, they won't be able to log into your account anymore.
That's not all, if you choose to set up 2FA, you are also incentivized with some free stuff. These are the Boogie Down emote, 50 armory slots, a Legendary Troll Stash Llama, and 10 backpack slots! All of this, just for setting up a 2FA on your account. You can't beat this type of an opportunity.
There's no need to worry, it's super easy to learn how to enable 2FA on Fortnite PS4, Xbox, PC, or whatever else you may choose. In a few steps, you can set this up and have your free rewards.
What is 2FA Two-Factor Authentication?
Two Factor Authentication or 2FA is an additional method used to keep your account even more secured than it already is. Since the Epic Games Company's Fortnite is such a renowned and popular game, there's no wonder than so many people would try to steal an account. But, these hackers and intruders can be completely stopped with the assistance of 2FA.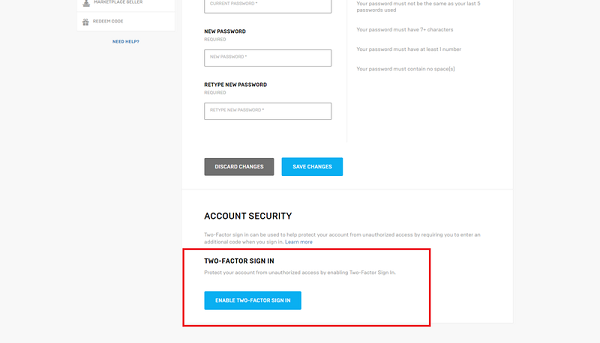 How this works is actually quite simple – Whenever someone attempts to log into your account through a new device, they will be prompted to input a code. This code with either be emailed or sent through an authenticator application. Really, it all depends on your own personal preference. And, this code will be completely unique to you, every time a new attempt to log in is made.
Furthermore, it may seem like a slog or an annoying step to take. But, the more annoying it is, the more assurance that your account is safe. Voila! No one would even bother trying to access your account when something like this continuously gets in the way of their own attempts.
So, now that you know everything about 2FA, let's learn how to enable two-factor authentication on Fortnite.
How to Enable 2FA on Fortnite
This is so easy for anyone to understand. All that you need to do is head to the main website. So, go to Fortnite.com/2FA in order to head to the authentication setting. Here, you'll be able to log into your own Epic Games account.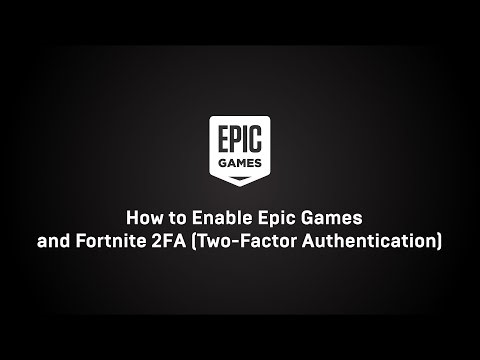 Under the option to change your password, you will be able to see the option enable the two different types of 2FA: email authentication, or through the authenticator app. Just pick whichever option you prefer. But, this isn't going to make that much of an actual difference.
Afterwards, you will be able to get your promised rewards. Next, we will show the different emote reward and what method to get them.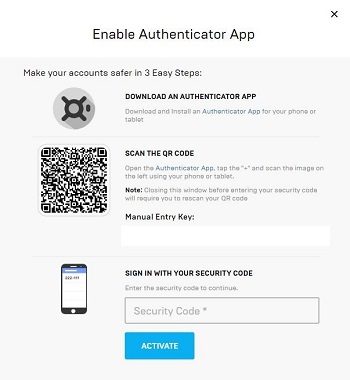 Boogie Down Emote
So, once you have successfully enabled the 2FA of your own account, you will get the Boogie Down emote. This is a fun and entertaining emote for you to access. If you have not yet enabled 2FA on your account, go ahead and do that now! Don't miss out on the opportunity to gain this amazingly funny emoticon.
Info on Fortnite
So, if you haven't made a Fortnite account yet, this article is a good starting point for you. Not only will you be able to start playing one of the best Battle Royale games available, but you'll also be rewarded with these free gifts. This is a massive head start that only a crazy person would miss out on.
Fortnite Battle Royale is a game where players are dropped into a map alongside many others. The goal is to survive the harsh conditions of the map, while also collecting resources and taking down other players. On top of that, there is a building mechanic that allows for everyone to defend, platform, protect, and other aspects.
There are a ton of different in-game features and benefits that make the game so much better. Fortnite has a ton of different iconic skins and items that are easily recognizable across many forms of media. These include, Disney characters, Star Wars, Marvel Superheroes and many, many more.
All of this added together, you have an amazingly addicting game for players of all ages There is no other Battle Royale game with this much creative freedom for its players. You can compete with others, play alongside them, join tournaments and competitions, or just lay back and socialize. This is more than just a simple competitive online game – it's also a community with many different individuals.
Conclusion
You can download Fortnite through various forms of platforms. This would include PS4, PC, XBOX, and even on Mobile devices. With all of these different ways to enjoy the game, it's no wonder why everyone is jumping in on the fun.
And, you can jump in as well. All you need to do is look up Fortnite, and get straight to the download and install Fortnite latest version. From there, you will be able to enjoy tons of hours of fun and addicting moments, alone, with friends, family, and strangers.
Maybe you missed this great article: How to Get the Daredevil Skin