How to Cancel a Netflix Membership - A Comprehensive guide
While the cancellation process may sound straightforward, it can become pretty complex midway! If you're in such a quagmire, then this article is meant for you.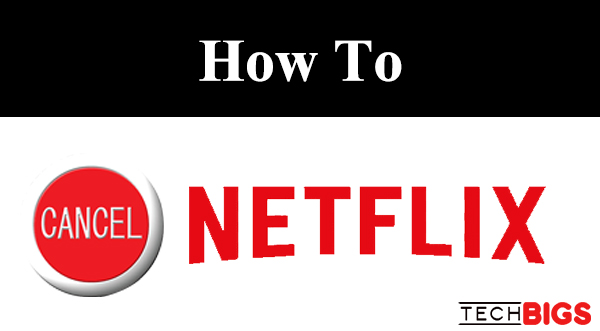 We'll provide a step-by-step guide on how you can cancel your Netflix subscription. Read on to decipher every stage of the process.
What You Should Know Before Cancelling Your Subscription
The process of Netflix cancellation will depend greatly on the billing process—whether you're being billed directly, through iTunes, or via any other third-party vendor.
Deleting your profile isn't equal to cancelling the subscription! If you delete your profile without the cancellation, Netflix will continue to send their monthly bills!
As such, you should never be misled to delete your account since it's a simpler method! You'd rather avoid all the shortcuts to cancel your subscription using the prescribed channels.
How to Cancel Netflix Membership
Most of Netflix subscribers can cancel their subscriptions through the official Netflix website. However, all users who subscribed through iTunes can cancel it through their iPads and iPhones.
Here's a summary about Netflix Subscription cancellation process:
All the users who registered for the service directly through Netflix will cancel from the official site.
All users who registered through iTunes can unsubscribe from their iPhones and iPads.
Users who used third-parties such as smart TVs will have to unsubscribe through their specific vendors.
Cancelling Netflix Subscription through a Web Browser
If you subscribed directly through Netflix, then this is the right avenue to unsubscribe. You'll be required to follow the following simple processes:
Access Netflix official site. You'll achieve this by opening your web browser and typing Netflix.com. This will take you to the Netflix site.
Login to Your Account. From the site, you'll be offered with two options—Login and Sign Up. Select login since you already have an account with Netflix.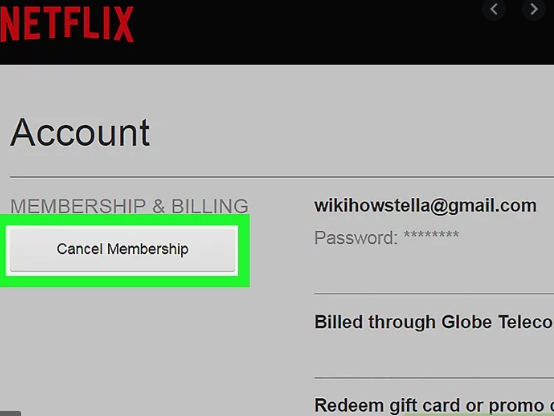 Access Your Membership Details. After logging into your account, you should manoeuvre your way to the top right of the page. Click on the downward arrow and select ACCOUNT.
Cancel Your Membership. From your account page, access the top and click MEMBERSHIP AND BILLING. You'll be offered with the option to cancel membership—click CONFIRM.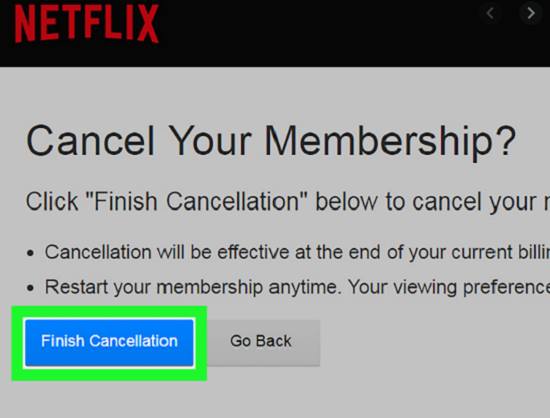 Hurray! You've successfully cancelled the subscription plan for Netflix. However, you need to check whether you had a DVD plan in place. If yes, then you should click on CANCEL YOUR DVD PLAN option. Confirm that you indeed want to cancel it and you'll be through!

The cancellation process is fast and reliable. It takes less than 5 minutes to complete the entire process.
NOTE: If you fail to see your cancellation option here, it means that you subscribed to Netflix through a third party. As such, it would help to consult them for a cancellation request.
Even easier for you, all the information about who's billing your account will be readily available on the site. These may either be smart TV or iTunes.
Cancelling Netflix Membership through iTunes
If you're being billed through iTunes, you can cancel your subscription through your iPhone or iPad in a straightforward process. Follow the following simple steps:
Access your iOS device. Once you open your device, you should navigate to the settings section where all the subscription cancellation options are available. Tap/click on "iTunes and App Store". Once you tap on this section, you should access the top of your screen and tap on your Apple ID. Click on VIEW APPLE ID to fully access your IOS details on your screen.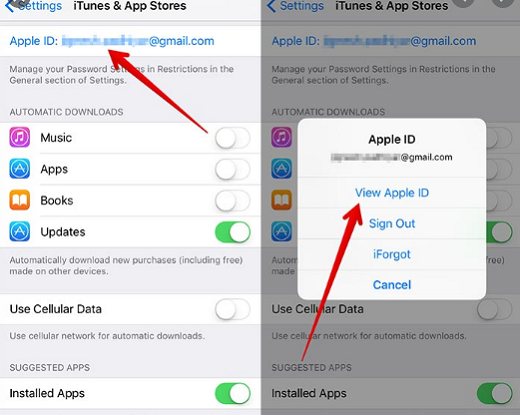 Tap on Subscriptions. Once you get to your iTunes settings, you should look for subscriptions section and tap on it. It'll bring a comprehensive list of all the services with active subscriptions. Click on NETFLIX.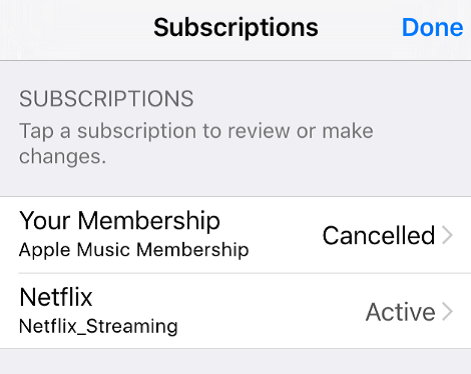 Cancel the Subscription. After selecting Netflix, a window with various options will pop up. Tap on CANCEL SUBSCRIPTION and then CONFIRM/ FINISH CANCELLATION.
Once you complete all these steps successfully, you'll have cancelled your Netflix subscription with 100% certainty.
Even after completing the cancellation process, you'll still have access to your account until the current billing period expires.
Also, you'll be able to use Netflix gift cards and promotional balances on your account even after the cancellation. After the exhaustion of these tokens, the cancellation will take effect immediately.
NOTE: If you would want to reinstate your profile including your shows, subscriptions, and accounts details; you'll have to re-subscribe to the service within 10 months from the cancellation day. Failure to beat this deadline means that you have to apply afresh if you need to get back to Netflix.
Cancellation of a Free Trial
Netflix provides its subscribers with a maximum of one-month trial period. If you're not impressed by their services, you'll be at liberty to unsubscribe.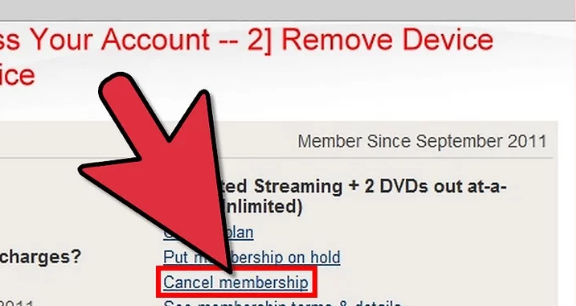 To achieve this, you'll follow the exact methods detailed above. Always remember that late cancellation of the free Trial option may lead to automatic subscription and billing!
Conclusion
Unsubscribing from Netflix is a brilliant saving idea if you rarely watch videos through the platform. However, users find it pretty challenging to complete the membership cancellation process. This guide offers a clear guide on how you can achieve that without a hassle.
Frequently Asked Questions
Can I edit my profile on Netflix?
Yes, Netflix users are free to edit their profiles' details any time they wish. They'll just need to access their account icon on the top right corner of the app, select manage profiles, then click on edit (the small pencil symbol), and edit your profile.
You can change your name, restrict viewing, change icon image, or select a different language preference.
Can I delete my Netflix account instead of unsubscribing?
While Netflix users have the liberty to delete their profiles, this action is not equal to subscriptions. The billing process will continue unabated unless you unsubscribe using the procedure detailed herein.
Can I hide my viewing history for Netflix?
Yes, Netflix users can hide their viewing history by accessing their profiles, then my activity, then delete the history. This activity cannot be undone!
Maybe you missed these great articles: