How to Add Stickers in GB WhatsApp
The internet has blessed us with the ability to connect with everyone we know anywhere they are in the world. This allows us to bridge the gap between nations and instantly talk to our friends and loved ones. There are a lot of instant messaging apps out there that cater to our needs such as WhatsApp.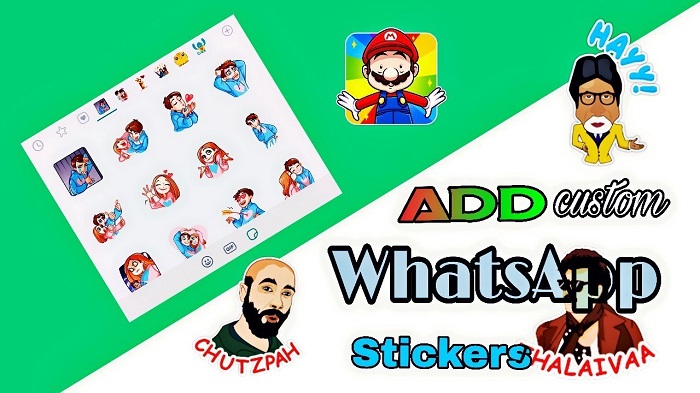 But a lot of users still complain about the restrictions that the developers have placed in WhatsApp. That's how GB WhatsApp came into existence! This instant messaging app is just like the original one – except with a lot of features. In this app, you have the ability to change themes, send large files and even add stickers. But if you don't know how to add them, just read this guide!
What is GB WhatsApp?
If you've been using WhatsApp for a while, you may have complained about some restrictions here and there. Plus, the lack of useful features may even let you think about using other instant messaging app. But you don't have to switch here! You just need to use GB WhatsApp.
GB WhatsApp allows you to enjoy all the features of the original WhatsApp but with tons of flexibility. In here you can change themes, have dual WhatsApp accounts, copy status, send large files, hide online status and add stickers! Speaking of stickers, you probably run into the problem of not knowing how to add it in GB WhatsApp. If you do, you're in luck because we're going to talk about that in this article! Read on below to know more.
How to Add Stickers to GB WhatsApp
There are plenty of ways to add stickers to your GB WhatsApp account. You just need to follow the steps.
Way #1:
Update your

GB WhatsApp Pro

to the latest version. This is to ensure that your app can support the personalized stickers.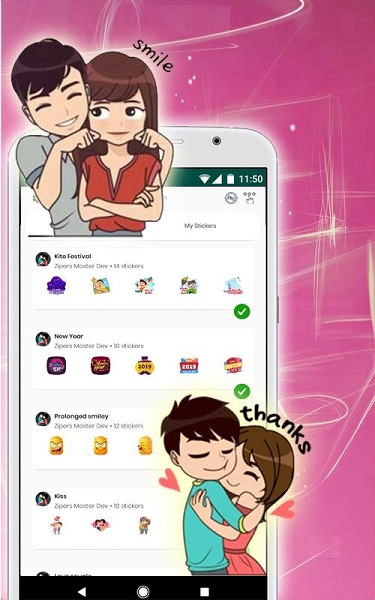 Join the beta testing program so you can receive new updates.
Open the GB WhatsApp.
Open any chat and select the emoji icon.
After doing so, you should see the new stickers option right next to the GIF option.
To add some sticker packs, select the + icon.
Then after selecting which ones you want, tap the download icon right next to it. You should see a green mark check that will appear once the download is complete.
Now you can send stickers that you've just downloaded to anyone you know! Test it out!
Way #2:
First, download the GBStickers App APK file from the internet.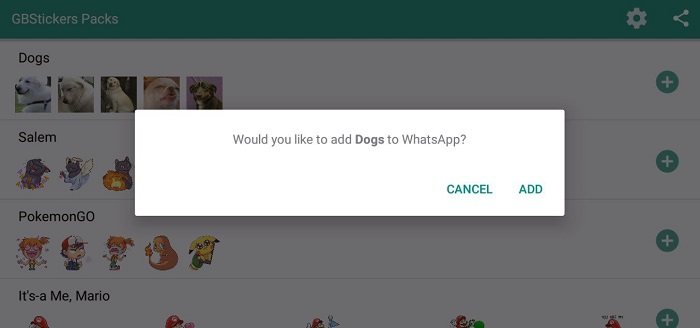 After it has finished downloading, open the app.
Let it install into your phone and see if it finishes.
Once the installation has been completed, it will appear on your list of apps.
Open the app and you'll see a bunch of stickers in it. These sticker packs will be added to your GB WhatsApp account once you click on the add buttons.
That's it! You can now enjoy sending stickers.
How to Use Stickers in GB WhatsApp
Now that you've installed the stickers to your GB WhatsApp, the next problem arises. What if you don't know how to use it? Don't worry, it's simple:
Open the GBStickers App and select which sticker packs you'd like.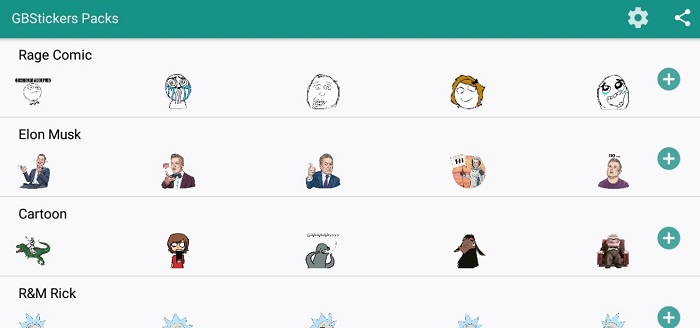 Open your GB WhatsApp and select any individual or group chat you'd like to send the stickers on.
On the left side of the text box, you should see and emoji icon. Tap it.
Further to the right of the emoji icon, there will be the third icon which is the stickers icon.
You can now select any sticker you want to send to your contacts!
Final Thoughts
GB WhatsApp is an incredibly powerful app that allows you to do all sorts of things. If you want your friends and family to have stickers as well, just let them read this guide!
Maybe you missed this great article: How to Unmute Status on GB WhatsApp