Hotel Empire Tycoon APK 3.1.3
Download Hotel Empire Tycoon APK – latest version – on Android to build your very own hotel empire and cater to VIP guests in this epic simulator game.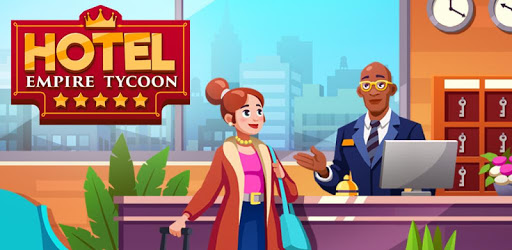 There is nothing more fun than taking something small – something your own – and watching it grow into something bigger. In Hotel Empire Tycoon, you're tasked with building a small hotel into a major resort. You will be in charge of this growing empire, managing everything from staff to design to facilities.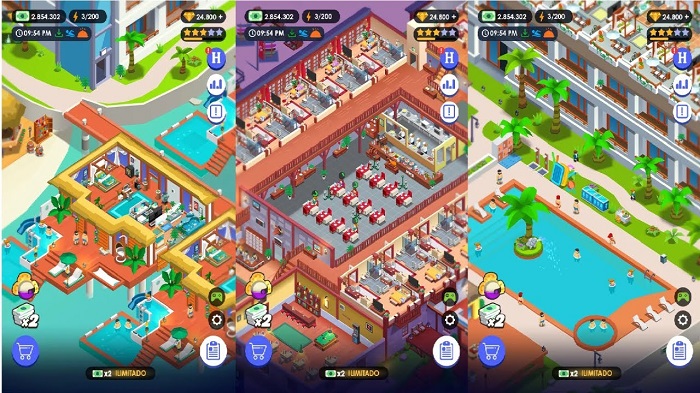 The game is a must-have for anyone who enjoyed games like Rollercoaster Tycoon when they were younger. Get ready to build your very own business empire.
Become the hotel emperor
The best thing about this game is the attention to detail. You're tasked with managing everything from the design and furniture of your hotel to the staff and VIP services. You can hire valet drivers, masseurs, and lifeguards, as well as world-class bartenders, waiters, other floor staff. Manage your team through the HR department and make sure that your team is all that it can be.
On top of this, you can gradually reinvest your profits into expanding your facilities. Make the swimming pool larger, the rooms more luxurious, and build a collection of suites to pamper VIP guests. You can expand your restaurant, bar, and other on-site facilities to make your hotel one of the most desirable spots in town.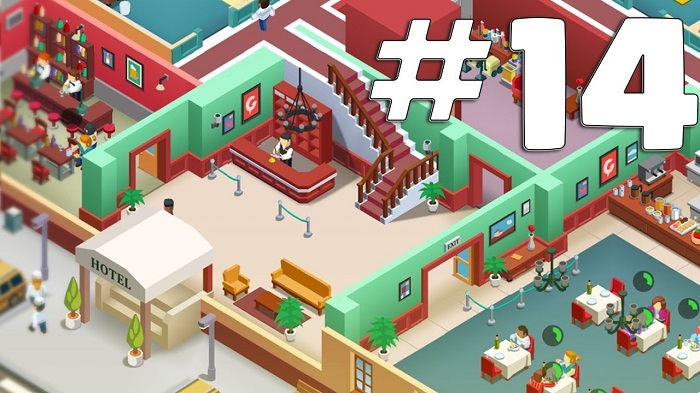 Organize tours and events like scuba diving, sightseeing, and hiking expeditions to please your guests and bring up your ratings. There is so much room to improve your service – really, it never ends. You can continue to grow your business and offer the very best hospitality to your guests.
Tips for playing Hotel Empire Tycoon
Managing a hotel isn't easy. Managing an empire of hotels is even harder. If you're going to play this game, then you'll need to read through a couple of tips and pointers to ensure you're not getting bogged down in the early stages of the game.
Be thrifty at the beginning. Try not to hire too many staff in the early stages of the game and cut back on advertising costs. You want to have a good turnover of profit so that you can develop your hotel at a good pace and then you can focus on investing more money into other departments. In the early stages of the game, hire as few staff as possible and don't worry too much about making unnecessary improvements. Keep the place clean and provide as good a service as possible. The rest will come later.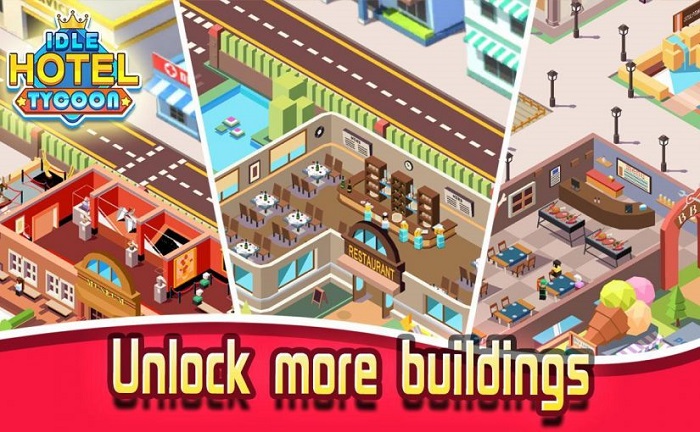 Make sure you have spare rooms. If you don't have any rooms available, then you won't be able to attract more guests. Rooms are obviously the most important investment in the early stages of the game – and throughout. If a couple comes in and you don't have a double room, then they won't stay with you. Make sure that you can cater to different types of guests and that you're always expanding the amount of rooms available.
Upgrade the rooms. As well as making new rooms, make sure to upgrade your existing ones. People will forgive you for not having a swimming pool much sooner than they will for having rubbish rooms. Make sure that you're keeping them clean and constantly making improvements.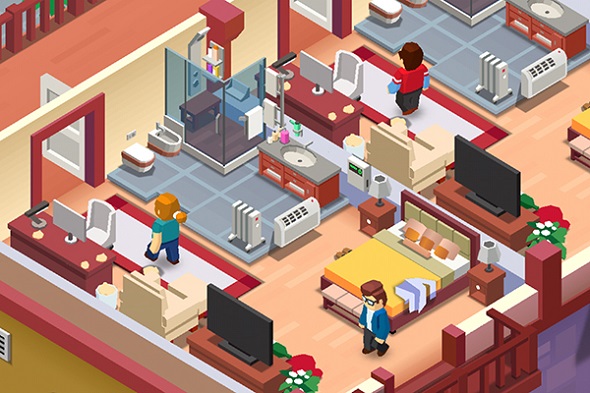 Complete missions for gems. If you complete missions, you'll be rewarded with gems which you can use to upgrade your hotel. These missions are well worth doing, not just because they give you gems, but also because they give you goals to aim for. This will ultimately aid you in the development of your hotel.
Hotel Empire Tycoon APK
If you want to make the game easier, then download the Unlimited money. This will take some of the strain of running a business off of you.