Hokyo APK 2.9
If you want to enjoy a local streaming platform, download Hokyo Premium APK now! Enjoy the best movies, shows, and original titles here at an affordable cost now!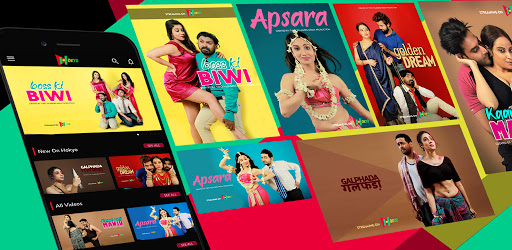 Hokyo APK – Watch Hindi Movies and Shows
Streaming isn't new today, but it has built momentum over the past years. There are now many types of streaming platforms available worldwide for just about everyone.
People who have spare money to spend every month enjoy unlimited streaming with these platforms. Since they're global, apps like Netflix, Hulu, Amazon Prime Video, and more get the most customers. But with Hokyo, you can enjoy a way to stream local Hindi content today!
Since we already have many international streaming apps, it's time to get a local one in India! With this app, you can enjoy a vast selection of web series, movies, and exclusive titles only in the app.
Here, you can watch the trailers of the movies and shows and only decide if you want to pay for the premium price. There are so many available titles here that you can watch right now, like Boss Ki BIWI, Galphada, Manju, and many more! Enjoy streaming now.
Stream Local Content
There are so many fun streaming apps we can download right now, all for free. The way we pay is through monthly subscriptions, which can be very efficient and cost-effective for many people.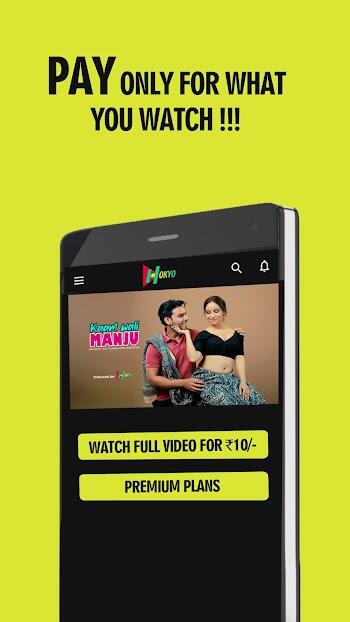 But if you're looking for a different and local movie, then you can have the option of finding one today. A few local streaming apps are out and about today, and you need to find them. One of the best ones from India is Hokyo, and it offers a lot of content for you!
The platform offers shows, movies, and original titles exclusive in the app. Here, you can watch plenty of movies and shows such as Manju, Galphada, Rangeen Raat, Mere Pyare Pati, Apsara, Golden Dream, and many more!
The best part is, there are plenty of categories here from comedy, action, short films, romance, horror, and many more. There are so many available and fun titles to watch today that you can enjoy.
The app also offers reasonable payment plans which deviate from traditional streaming apps. Here, you can choose to pay per video that you watch or with a monthly premium!
Highlights of Hokyo
There are many streaming apps available today, but Hokyo offers local content for Indian viewers!
Enjoy local streaming – You're free to enjoy so many apps today since most of them are accessible on the Play Store. We can enjoy different types of apps like utility, maps, games, and even streaming ones.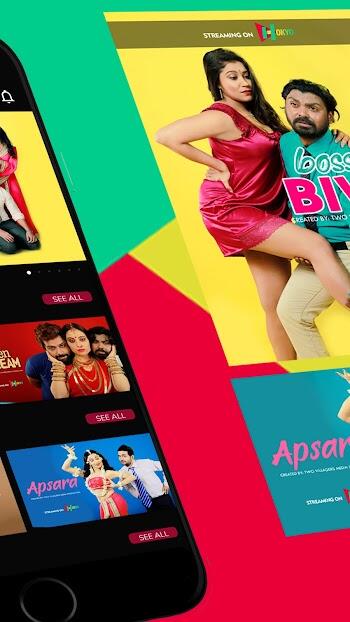 There are so many choices for streaming, such as Apple+, Disney+, HBO Max, Hulu, Amazon Prime Video, and many more. These apps offer a lot of content for all audiences worldwide! But if you're looking for local Indian content, then Hokyo is the app for you.
This app was published by Two Villagers Films & Digital Media Pvt Ltd, and it boasts a wide variety of content for users. Here, you can watch a massive selection of movies and shows and original titles that are exclusive here.
There are many categories to enjoy here like comedy, horror, drama, action, romance, and many more. They also offer flexible payment plans which let you pay per video or monthly. With this app, you can enjoy any movie or show without any hassle.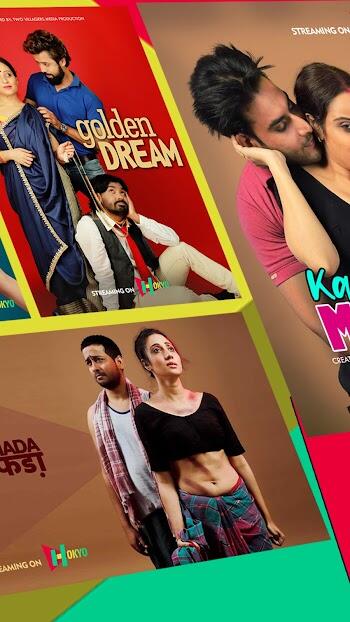 Plenty of Hindi Movies and shows – In Hokyo, you can watch plenty of Indian movies and shows that you can't get elsewhere. The app has an abundance of movies and shows from Bollywood that you're going to enjoy.
Here, you can enjoy titles like Apsara, Golden Dream, Naughty Madam, Galphada, Manju, Pati, Neelam Aunty, and many more. You can browse the app today to find various categories available for you to enjoy!
Various categories – There are so many unique categories that you can enjoy today with Hokyo. Here, you can watch horror, action, comedy, drama, romance, thriller and many other movies and shows.
All sorts of videos are on here, so you can enjoy a wide variety of them today. There are so many short films, new videos, and different categories available to enjoy with this streaming app!
Attractive payment plans – Today, most streaming platforms offer a traditional payment scheme that lets you stream unlimited content for a monthly/yearly fee.
Although this is the most cost-effective way to subscribe, Hokyo offers users a way to pay for videos instead! You can watch the trailer and then decide if you're going to watch it or not. You can also opt to pay a monthly fee like the traditional streaming platforms if you want.
Download Hokyo APK
Hokyo is a fun streaming platform that offers Hindi movies and shows for you today! Enjoy a wide variety of content now.