HiTV APK 2.7.1
Download the HiTV APK latest version and watch the latest Thai, Korean, and Chinese dramas. It supports multiple languages with highly legible subtitles.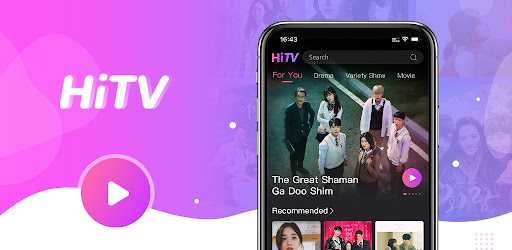 Detailed Analysis of HiTV APK
HiTV APK is an entertainment application primarily designed for the Asian market. However, it has subtitle support in different languages, including English. This way, the international audience can also watch their favorite shows on the app.
The app has popular movies and TV Shows from different countries. It presents all content in a well-organized manner. The homepage has the most popular and trending shows, making it easier to get something good to watch.
HiTV APK offers high-quality videos with almost no buffering. This is because it uses P2P technology for streaming. It is also one of the few applications that offer full HD content.
The app has been designed keeping the user interface in mind. It is clean, clutter-free, and easy to use. Even a first-time user will be able to figure it out within minutes. Download HiTV APK for Android and enjoy undiluted entertainment.
Why Download HiTV APK for Android?
If you love streaming content, you understand the need for a good streaming app. While there are many such apps available, not all of them offer the same quality of service. And this is where HiTV APK shines.
HiTV offers a comprehensive range of movies and TV Shows in different genres. It fetches content immediately after release, making you among the first people to watch it. You can find all the latest releases on the homepage itself.
The application also offers tailor-made recommendations based on your watch history. This makes it easier to find new content that you might like.
If you value freshness and high-quality content, you should download HiTV APK for Android. You will be amazed by the range and quality of content on offer.
How to Use HiTV APK Android?
Using HiTV APK is fairly simple. The homepage is clutter-free, and all the content is neatly organized into different sections. Some of the categorizations you will see include:
For You. This is where you find all the recommendations based on your watch history. The app uses a highly reliable AI system to study your habits and make suggestions.
Drama. This is where you will find all the latest and greatest dramas from different Asian countries. When you click on a show, you will see all the available episodes.
Variety Shows. This category includes magic, musical performances, ventriloquism, acrobatics, magic, and sketch comedy. Its popularity is a result of the wide range of options available.
Movies. This category includes all the latest movies from different parts of Asia. You can also find some international blockbusters here.
When you click your preferred category, you will see all the available content. Select what you want to watch, and the playback will start immediately. You can also use the search button for tailor-made search options.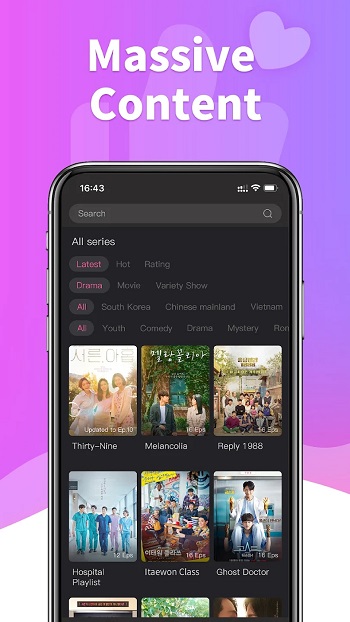 The app also has a download feature that lets you save shows for offline viewing. This is useful when you are traveling or do not have access to a good internet connection.
Overall, HiTV APK is an excellent streaming app with tons of content. It is suitable for all ages and has something for everyone. Give it a try today!
Outstanding Features of HiTV APK Download
Multilingual Support. This application supports the use of different languages, including English, Indonesian, Vietnamese, Simplified Chinese, Arabic, and Thai.
Undiluted Entertainment. This application is designed for entertainment purposes only. You will not find any political or other such content here. This makes it a great option for when you want to unwind and relax. You can expect highly engaging Chinese, Korean, and Thai dramas!
HD Streaming. For an immersive experience, you need HD content. This is what HiTV APK offers. You can now enjoy your favorite shows in full HD without buffering or lag issues
Subtitles. This app offers subtitles in different languages. This makes it easier to understand the dialogues, even if you are not familiar with the language.
Offline Viewing. If you are a regular traveler, you might be wondering how you will keep up with your favorite shows. Well, HiTV has got you covered. You can now download shows and watch them offline. This is a great feature if you are going on a long flight or in an area with poor internet coverage.
Highly Intuitive User Interface. The app has a clean and straightforward interface. The content is neatly categorized, so you can quickly find what you want to watch.
Excellent Sound Systems. The sounds are a critical part of any show. HiTV APK offers excellent sound quality that will make you feel as if you are in a room with the characters. This is an immersive experience that you should not miss!
Regularly Updated Play History & Favorite List
This application allows you to save your favorite shows and keep track of your watch history. You can easily access these from the main menu. This is a great way to track what you have watched and what you want to watch next.
The app uses this information to make suggestions for you. It will show you similar content that you might be interested in. This is a great way to find new shows that you will love!
HiTV APK
The HiTV APK free download also offers a version. This version has all the features of the regular app but has some additional benefits.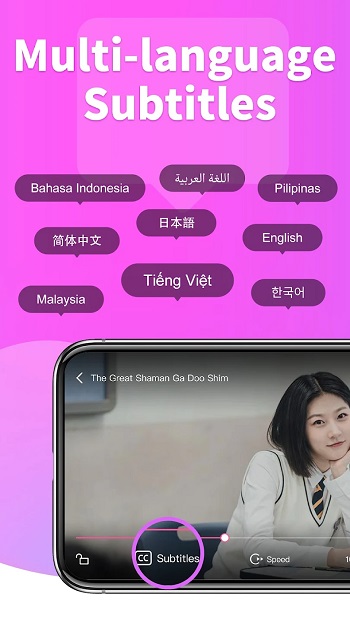 It does not contain ads, so you can enjoy an uninterrupted experience. It also has a wider range of content. You will access more movies, TV shows, and live channels.
Conclusion
HiTV APK is an excellent streaming app that offers a wide range of content. It is suitable for all ages and has something for everyone. The app is regularly updated with new content, and you will never get bored. Give it a try today!